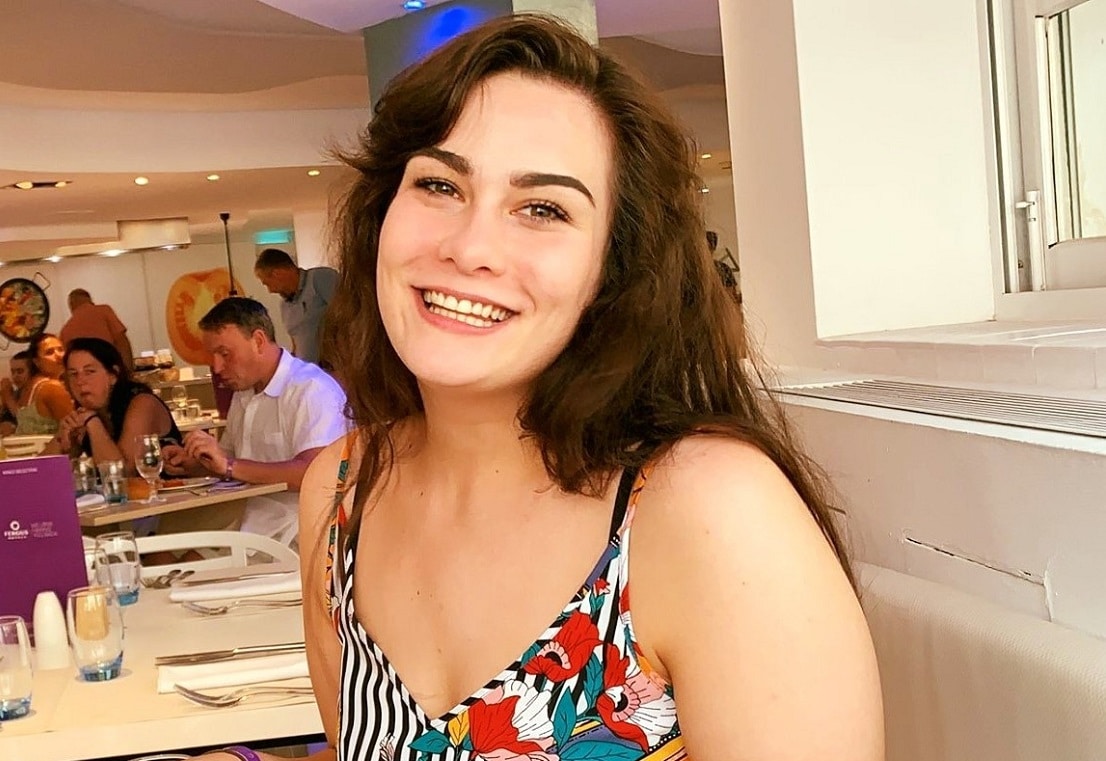 Family and friends of a young Co. Armagh woman who died suddenly last year will come together for a Darkness into Light walk on the first anniversary of her tragic passing.
Josephine Malone, from Portadown, was just 20-years-old when she tragically passed away on October 9.
The former St Catherine's College student was described by her friends as a "beautiful" and "lovely" young woman.
Speaking to Armagh I – almost a year on – her mother Clare said it her passing was heartbreaking and "very unexpected".
"It was hard to get the head lifted, but we have to keep powering on for her sake and the rest of the children," she said.
"She was a very popular wee girl; she was at St Catherine's College, then she was at the college in Portadown, she was a very talented musician, guitar, piano, we just didn't expect it".
In August of this year, Clare celebrated what would have been Josephine's 21st birthday with a trip to Westport with family and friends in tow.
She confessed: "It was a hard day as well; you know we should not have been celebrating it like that. It will never be the same, we are trying to heal from the inside out but it is difficult, you just miss her.
"She was so loud and the most boisterous out of my four. She was my wee limpet, me and her did everything together, she loved concerts and we went to Fleetwood Mac last year, but thank god we have great memories".
Speaking about the planned fundraiser for the Mental Health Foundation, Clare said: "I really did not have the energy for it but I was so glad when Shannon (Josephine's friend) contacted me about doing something in Josephine's memory.
"I feel bad for that generation; I say my door is always open if they need to talk or for help, but I have now met people that she had a big impact on that I never knew, she was a very kind wee girl".
Armagh I also caught with with Shannon McNally, a friend of Josephine's, who remembered her for her "infectious laugh" and ever-smiling face.
She said: "You hear about people committing suicide; I would have maybe overlooked it until it hit home as close as it did.
"When I heard about Josephine, it is hard to explain but it was this sudden realisation that this was real because to us Josephine was so happy, she was the bubbly one."
Shannon spoke of Josephine's talent for singing and how she was to her "the smiliest person in the world".
Talking about how the fundraiser came about, she explained: "Coming up to the year anniversary, I just thought what could we do that was beneficial. Initially the idea was for bunch of us to get together to raise a glass but then I thought it needed to be something more worthy.
"Usually there is a Darkness into Light walk every year but due to coronavirus, there is not one happening so I thought 'let's do our own'.
"I knew it was gonna be a hard day for Clare and all their ones, I just thought what better thing than give them a positive that day, to see the amount of people come together who thought an awful lot about Josephine.
"It is also a chance for the invite to be open to anyone who finds that they are struggle at the moment, it will give them that release, we already have 50 who have put their names forward".
The 5K walk will begin at half six in the morning at the Craigavon Lakes on October 9, and if you would like to make a donation you can do so via the Go Fund Me page.
Sign Up To Our Newsletter