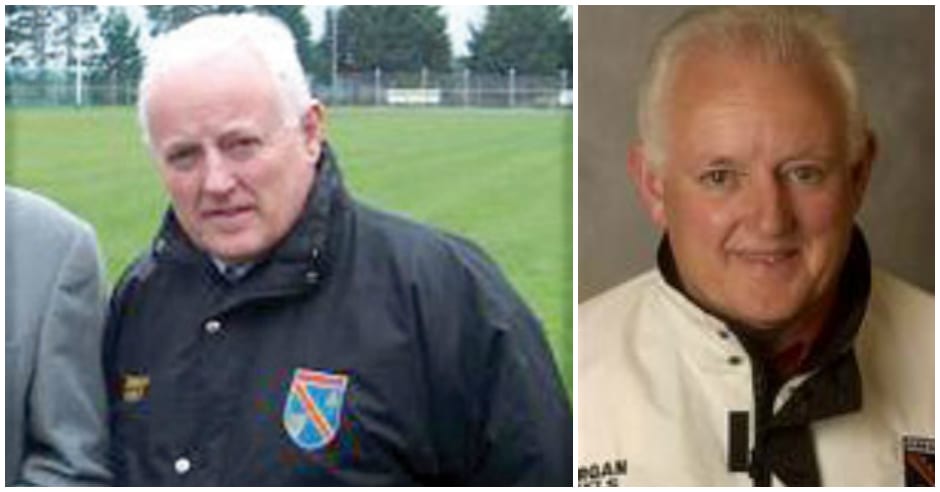 Former Armagh GAA chairperson and PRO Joe Jordan has sadly passed away at the age of 71.
Joe served as County Chairperson from 2002-2006.
A statement from Armagh GAA read: "It is with great regret that we have learnt today of the death of our former county chairperson Joe Jordan. Joe served as County Chairperson from 2002-2006 and also served as Teachta Comhairle Uladh and Oifigeach Caidrimh Phoiblí.
"Joe was of course first and foremost a dedicated Middletown club member, officer and stalwart."
Joe celebrated his 70th birthday at Hughes's Bar in Middletown in July of last year. The bash was organised by his wife Sadie.
Fr Moore, speaking at the time, told the large gathering that Joe was an exemplary figure as a parish worker, helping in fund raising  and in organising car parking on Sundays and other occasions, and was always available to give of his time when called upon.
Gabriel Mallon expressed his appreciation of Joe's boundless and active interest in history and how they had worked together with others in the local Tynan and Middletown Historic Society and the publication of the recent Songs and Poems.
They also worked on the history of the roads, railways and canal in the wider region and a major work which involved tracing the earliest settlers from 3000BC through the history of the farming of the land and the plantations.
Peter Makem said that Joe's ability as an historian, and deep knowledge of local history gave him a very wide perspective on human nature and the way people interact and this had a lot to do with his leadership qualities.
As well, his forty years involvement in the administration of club football in Armagh as a delegate and official at divisional and county level gave him a totally thorough insight in the football scene and its personalities.
These two factors when brought together made him exceptionally well placed to take on the role of County Chairman when elected in 2001 at the opening years of Armagh's golden age.
Peter recalled what he termed Joe's outstanding leadership qualities which had perfectly rose to the challenge of the times, a man totally rooted in the GAA with a lifetime of active participation.
Requiem Mass for Joe, late of 12 Ivy Park, Middletown, will be at 11:00 on Tuesday 22 November in St John's Church Middletown with burial afterwards in Tynan.
Read more news:
Tractor run to be dedicated to two young men who died earlier this year
'Little boy racers' terrorising passersby from city centre car park
Adorable pup stolen from yard outside family home
Ulster Canal restoration high on agenda as North-South Ministers to meet in Armagh
Co Armagh primary school does one of the best Mannequin Challenges you'll see
Councillor warns of con artists targeting Co Armagh residents with sophisticated scam
Sign Up To Our Newsletter