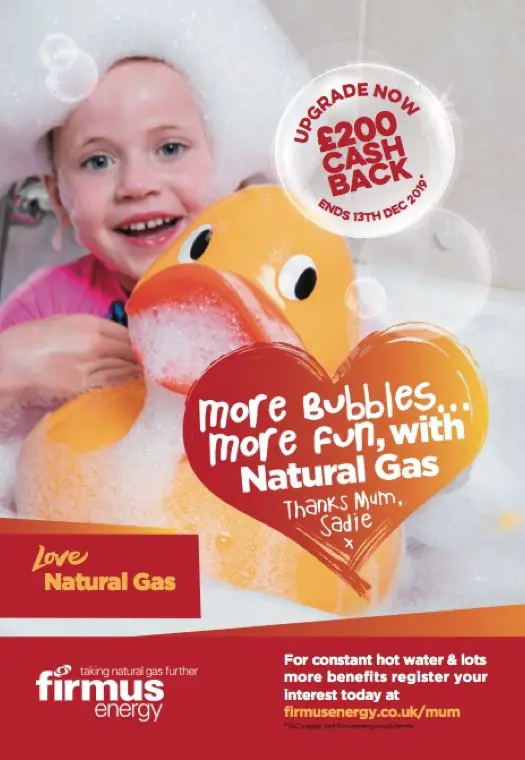 Firmus Energy has been delivering natural gas into the heart of Armagh and surrounding areas for many years.
To date more than 1,500 customers have made the switch from other energy sources to natural gas and are enjoying the huge benefits that natural gas brings.
The advantages of natural gas are abundant.
Whether you want constant hot water for the family; take advantage of a more efficient boiler, run a tumble drier more efficiently, do your bit for the environment by choosing a lower carbon energy option; are one of the many who don't want to the hassle of remembering to order oil every few months, or remove the risk of running out of oil this winter; or have a 'grand design' to convert a hot-press into a study or transform your outdoor space by freeing up space in your garden, natural gas is simply the easier choice.
It's easy to make the switch.
Homes and businesses who are interested can find out more by contacting Firmus Energy on 0330 024 9000 or by registering your interest online at www.firmusenergy.co.uk.
Firmus Energy can arrange for an advisor to visit your home, provide a list of approved installers, provide a free meter connection and then, in many cases in just one day, an installer will switch your home to natural gas. No mess, no fuss with all the benefits.
Sign Up To Our Newsletter