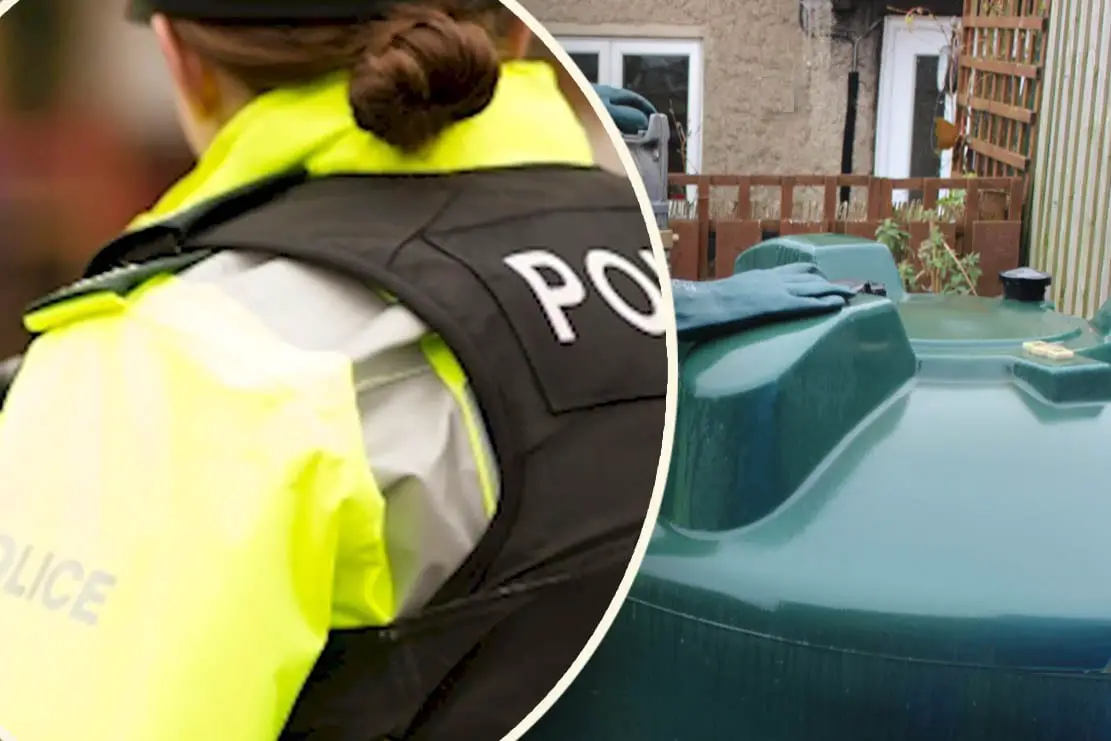 A couple with three young children – including a four-month-old baby – have been left "gutted" after callous thieves emptied their oil tank.
Almost £500 worth of oil was taken during the incident at the house at Milford this week.
But the culprits not only made off with the contents of the tank, they wrecked the family's heating system in the process.
The young mum, who did not wish to be named, said they were devastated by the loss and they want to warn others to be on their guard.
This type of crime always peaks as the winter approaches and, with a bitter spell and the first possible forecast for snow coming in this weekend, people are being urged to be vigilant and keep an eye out for their neighbours too.
The Milford mum told Armagh I: "To say we are gutted is an understatement.
"We have three young kids in the house – the baby is only four months – and the thought of someone creeping around the house makes my stomach turn."
The family contacted the police to report the theft and called with others in the Milford area to warn them.
The local lady added: "We have also spoken to our neighbours just to let them know to be vigilant.
"Stealing the oil was bad enough, but they obviously used water to raise the oil which has now destroyed our heating system and this now all needs cleaned out and fixed.
"The oil alone was £490 and the plumber will probably be a few hundred because he's already been here a full day and will take another day to get sorted."
She hopes that people will look out for one another.
"I would ask people to be wary of any activity or suspicious vehicles and report it," she said.
"It really is heartbreaking to think that hard-earned money can just be stolen like that.
"Do these people not have any conscience?"
Anyone who sees anything suspicious or has any information on such thefts can contact the PSNI on the non-emergency number 101.
Sign Up To Our Newsletter