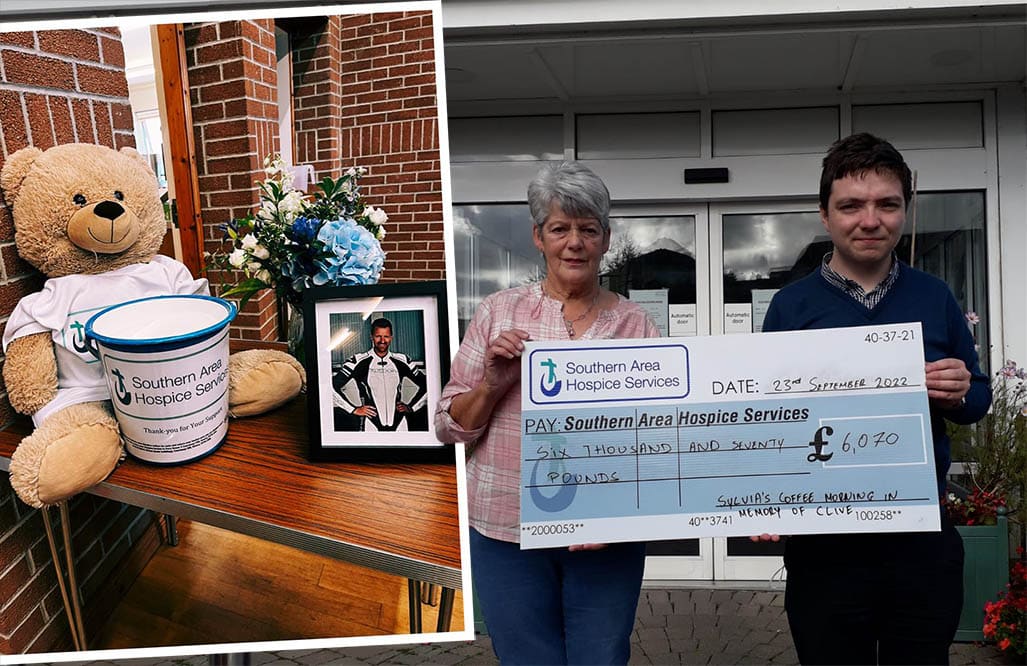 A 'birthday' coffee morning held in memory of an Armagh man has raised £6,070 for Southern Area Hospice in Newry.
The coffee morning was organised by family and friends in tribute to Clive Gillow.
Clive, who passed away on September 15, 2020 was the dearly beloved son of Sylvia Gillow.
His mother said: "Clive was such a kind and loving person. He would have done anything for anyone. Unfortunately he was diagnosed with cancer in May 2020 and although he put up a brave fight at home it got to the stage where he needed more support and specialist care."
Clive was admitted to Newry Hospice on September 4, just two days before his 38th birthday, but sadly passed away twelve days later.
His mother added: "All the staff at the hospice went out of their way to provide the utmost care for Clive and supported our family at an extremely difficult time.
"We were also able to celebrate his birthday as a whole family- knowing that it was likely to be his last."
She added: "It is always nice to give something back and all the money received from the coffee morning has been donated to The Southern Area Hospice, Newry to help other cancer patients receiving palliative care."
Our family would like to say a big thank you to everyone who helped out and supported us in making the coffee morning such a success. We were completely overwhelmed by the support and generosity of the whole community.
Sign Up To Our Newsletter