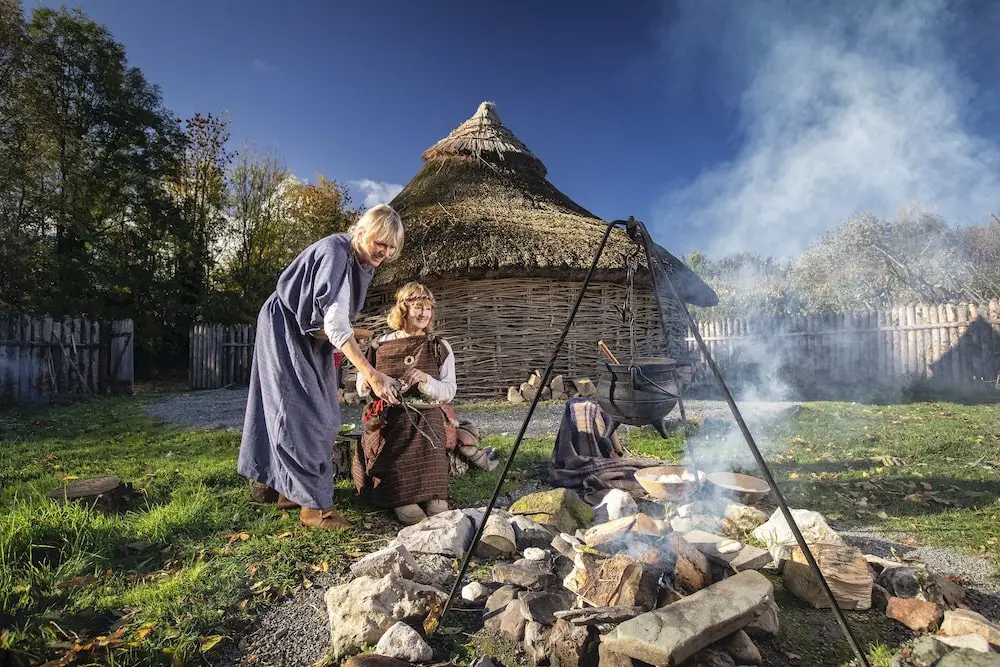 A decision to proceed with the business case for the restoration of a roundhouse at the Navan Centre has been deferred until a report detailing the costs of the project appears before a monthly meeting of Armagh City, Banbridge and Craigavon Borough Council.
An agreement to bring the report before full council was reached at a meeting of the local authority's governance, resources and strategy committee on Thursday, January 13 where a report asked members to agree to the creation of a business case for the project.
Noting the contents of the report, Alderman Stephen Moutray expressed concern the professional and statutory fees required for the project are estimated to equal 50 per cent of the project costs.
"We are spending £80,000-100,000 on this project but the point that concerns me is that professional and statutory fees come out at 50 per cent of project costs, is there someone who can give me some clarity around that, that seems very high," he said.
Council's head of tourism, arts and culture, Brian Johnston acknowledged the issue has come up previously but stated it will be "addressed as part of the business plan".
When pressed by the committee Chair, Councillor Tim McClelland, for assurances the necessary due diligence would be completed within the timescales mentioned, Mr Johnstone confirmed that would be the case.
Despite these comments, Alderman Moutray told the chamber he had not received the clarity he would have liked in response to his question.
"There is a paper in front of us suggesting the professional statutory fees should be set at 50 per cent," he said.
"The officer is indicating that won't be the case and I accept that but I cannot support this until I know where we are going to be in relation to these fees.
"Why is the figure 50 per cent put into the paper if it is not going to be 50 per cent? I need to be reassured, in my own mind, that it will be a figure somewhat lower than this before I can support it."
Mr Johnston explained the estimate for professional fees was established via an initial assessment by an independent specialist who undertook the work and explained there is still another degree of scrutiny to go through in terms of the business case and additional assessment before a precise figure is known.
"We are asking for approval to proceed with a business case, not with the spend at this point," he said.
Councillor Darryn Causby asked who will be creating the business case and how much it will cost the local authority. He was advised there is no fixed cost at this point as it will be done in house by the council's estates and assets team but may require some independent advice.
The Portadown councillor expressed some concern at this response.
"You are asking us to agree a business case without us knowing how much that spend is going to be and you are telling us professional fees could be 50 per cent as well," he said.
"If we are making decisions I would expect to have much more information so I am wondering, could we do a bit more work on that and bring it back to full council, is that possible?
"Given the fact the professional fees are sitting currently at 50 per cent, I would be a wee bit concerned what the professional fees for this would also be."
Having listened to the views expressed in the chamber, Council's Chief Executive, Roger Wilson said officers would be happy to bring a detailed report to full council.
Councillor Thomas O'Hanlon said he was content to receive this report at full Council and proposed officers get to work creating it.
"To me it is about agreeing the principle of the project and then I would expect the full costs and business case to go back to Council for final approval but a way of resolving that is what the Chief Executive has outlined and I would be content with the process and happy to propose it."
Councillor O'Hanlon's proposal to defer the decision to approve the creation of a business case until a detailed report on the costs associated with the project has been presented to full council was seconded by Councillor Darryn Causby.
Sign Up To Our Newsletter