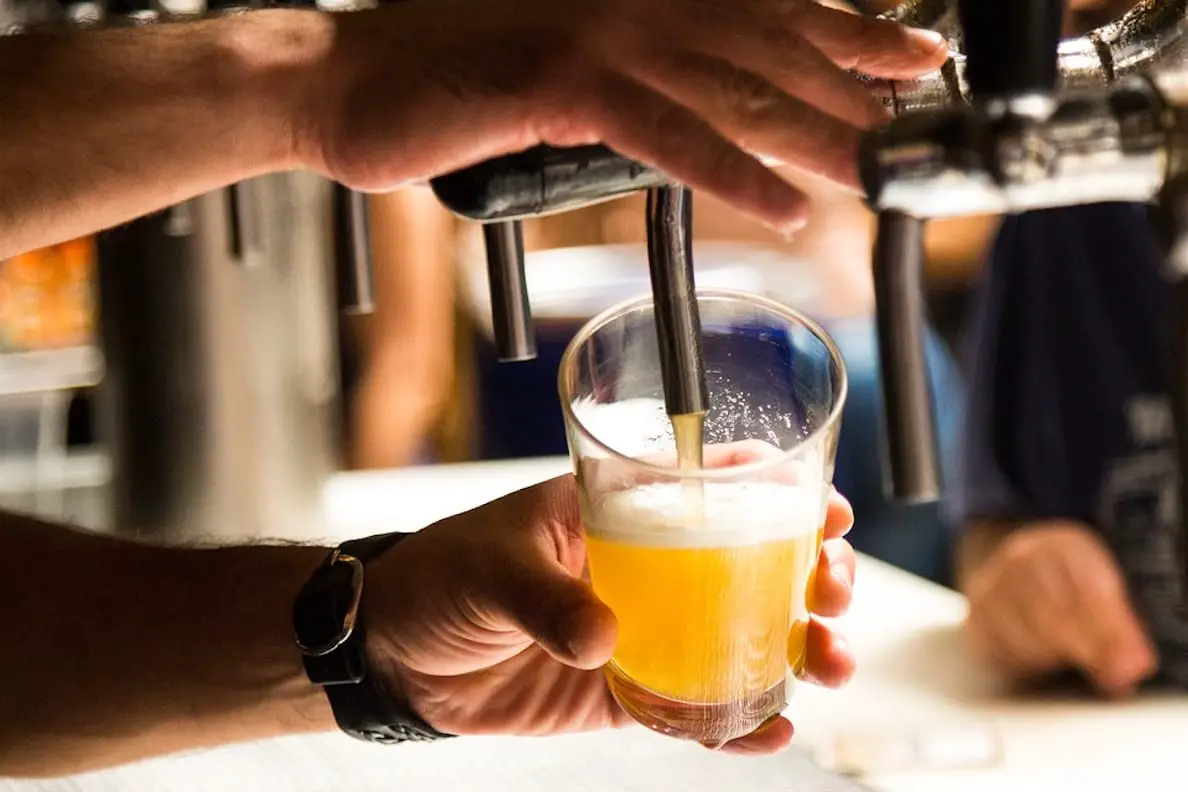 Wet pubs in Armagh are being forced to make difficult decisions after the Northern Ireland Executive ordered them to remain close.
Preparations had been underway ahead of re-opening on Monday, August 10.
But the Executive decided on Thursday not to allow them to re-open and put the date back to September 1.
As it stands only pubs and restaurants selling food are allowed to sell alcohol and have been doing so for some time now.
Thursday's decision has been met with a mixed reaction.
And in Armagh city, a number are planning to re-open by serving food. Among them are McKenna's Bar – which had previously organised a petition seeking a date for when bars could be back in business – and Red Ned's in Ogle Street.
Others will, however, remain closed. Among them is the Cuchulainn Bar at Thomas Street.
Red Ned's owner Malachy O'Neill will open and shared his decision on social media with a video clip in a darkened bar and a backtrack of Fiesta by the Pogues playing.
He wrote: "As the goalposts for wet only pubs reopening have been moved yet again I've decided enough is enough, I'm opening on Monday 10th. August (serving light bar snacks) and I can't f##kin wait."
McKenna's Bar at the Shambles is also pressing ahead.
Owner Frankie McKenna posted: "After a very long five months McKennas Bar are ready to open Monday 10th August, we have waited long enough."
The bar will have new temporary opening times and "hot food available".
"See you all on Monday for a cold one," he added.
At the Cuchulainn Bar, owner Bernard Rafferty has decided to remain shut at this time.
He shared his decision via social media, saying: "With a lot of pubs already ignoring Stormont and more set to do so Monday I have a big decision to make.
"A lot of pubs have contacted me saying there have been no deaths and Stormont don't know what they're doing, but I'm starting to think Stormont might be becoming a victim of their own success. They have managed to keep the death rate down here while in other countries people are dying in the streets.
"Where I see ourselves and Stormont having been let down this last weeks is by civil servants who seem to have went into meltdown and are unable to administer Executive decisions on guidelines or aid.
"This virus doesn't care what religion or nationality we are and government can only advise us. This is the one thing that we can't leave up to other people as we all like to sit on the sidelines but we have to get involved this time.
"Where I see us at now is like somebody having a gun with one bullet in it and firing it in a busy street. The bullet might hit someone or miss, but where we could be heading to is somebody standing up the top of a busy street with a pandemic machine gun which when fired will never run out of bullets.
"It is for this reason I have decided to obey the Executive guidelines and let our locals know that Raffertys Bar won't be opening Monday.
"It has been a heavy decision to make and we shall be watching the R number in the coming weeks with the hope of reversing this decision. Thank you folks for your support and stay safe."
Others bars across Armagh, across the county and beyond will also be making some difficult decisions today and over the weekend ahead of Monday.
Sign Up To Our Newsletter