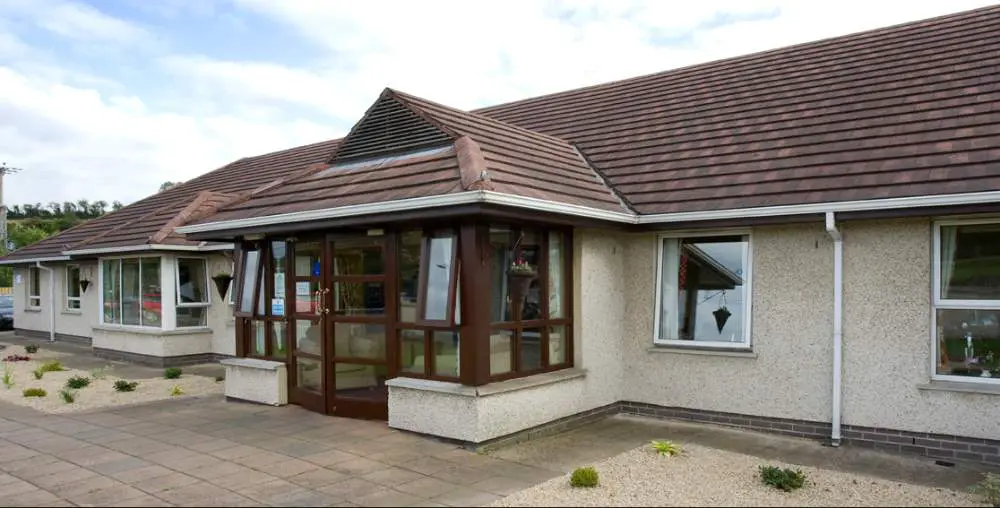 An online campaign has been launched to save Hamilton Court Care Home in Armagh.
Just hours after it was announced that the care home was among seven being axed by Four Seasons Health Care, and families, friends and staff have rallied into action.
The home employs 54 staff with 31 residents.
A spokesperson for the Save Hamilton Court Nursing Home campaign asked Armagh I to bring it to the public's attention.
She said: "This affects 31 families in Armagh and surrounding areas just before Christmas.
"It is shocking news for us."
She accused Four Seasons of "putting profit before people".
The daughter of an 81-year-old woman – whose mother has lived at Hamilton Court for the past 10 years – said the decision needed to be overturned.
She said: "She is in the last stages of her life, having suffered with Alzheimers since 2002.
"I am speaking of only her but there are 30 other residents in the home. I know other homes in Northern Ireland are closing too. Please join in the campaign to put pressure on Four Seasons to keep these homes open."
Please check out the following link and show your support:
https://www.facebook.com/Save-Hamilton-Court-Nursing-Home-Armagh-1490415187932325/?fref=photo
Meanwhile, a DUP delegation plans to raise the shock closure of seven care homes for the elderly – including the Armagh-based Hamilton Court – with management.
The move was revealed by Newry and Armagh DUP MLA William Irwin, after Four Seasons Health Care made the announcement today (Tuesday).
Meanwhile, Health Minister Simon Hamilton has ordered plans to close statutory residential care homes should be halted and reviewed after the bombshell by one of the Province's biggest care providers, which said the closures were "unavoidable".
There are currently 31 residents and 54 staff at the home and it remains unclear what will happen regarding staff positions.
Mr Irwin and his DUP team intend to raise these issues.
He said: "It is obviously a huge shock to staff and residents of Hamilton Court and there will be concerns amongst residents, families and staff as to what the future holds.
"I would strongly urge the management at Four Seasons to take every available step to ensure that the elderly residents in Hamilton Court and indeed the other locations, are treated with the utmost attention and care given what this announcement means and that every step is taken to minimise the disruption such a closure will bring.
"This is very unwelcome news for care provision in Armagh City and indeed to lose this important care provider is a concern and I along with my other DUP colleagues across the Province will be putting our concerns to the management to establish what arrangements will be put in place to lessen the impact of this closure."
The care home on the Hamiltonsbawn Road is one of the seven Four Seasons facilities across Northern Ireland set for closure.
A spokesperson for Four Seasons described the closures as unavoidable.
"The principal reason behind this decision is that each of these homes is operating at a loss and they are no longer viable," the spokesman added.
"The fee income that the homes receive is below the cost of the care they are providing and we have effectively been paying a subsidy for them to continue to provide care. We regret that we cannot continue to sustain this position."
Within hours of the news, Health Minister Simon Hamilton said he had instructed the Health and Social Care Board to halt and review the proposed closures of Statutory Residential Care Homes.
He said: "Trusts have been engaging in consultations on statutory residential care homes in their areas, with three already complete and two still outstanding. When concluded, proposals will be forwarded to the Board for consideration before they come to me for a final decision. None of them have to date made it as far as the Department.
"I have become increasingly concerned about a range of pressures facing the Independent sector and particular problems facing one of the largest independent providers of residential care in Northern Ireland.
"I have been keeping developments under constant review and as a consequence of these growing concerns and confirmation today that Four Seasons Health Care will close seven homes across Northern Ireland, I am asking the Health and Social Care Board to halt and review the proposed closures of Statutory Residential Care Homes.
"Given that many of the proposals are predicated on spare local capacity in the Independent sector, it is only right and proper to pause, reflect and give careful consideration to issues arising in the Independent sector."
The Minister has also assured residents that they are the priority in any future transitions: "The Board is working closely with colleagues in the Department of Health and Social Services and Public Safety, Health and Social Care Trusts, the Regulation and Quality Improvement Authority and Four Seasons Health Care to ensure that there is regional and local coordination in managing this process.
"The continued well-being of residents will be the priority in dealing with any future transition to alternative care arrangements.
"The intention is to ensure that any relocation will be managed with minimal disruption to them, that they are able to remain as close to the original location as possible and that there will be no additional financial implications created by the move. All of the parties involved are committed to ensuring that there is clear, regular communication with residents and their representatives to address any concerns which may arise."
Read more news:
Former Old Barn Steakhouse closes, but jobs safe, say owners
Cross-border mining company excited by deposits in Armagh, Monaghan and Cavan
Young girl on way to school approached by driver in his fifties
Northern Ireland and Republic Euro 2016 games could be shown on large screens across Borough
Fifty-four jobs on the line as Armagh care home set to shut
Girlfriend moving tribute to 'love of her life' who died in Australia
Sign Up To Our Newsletter