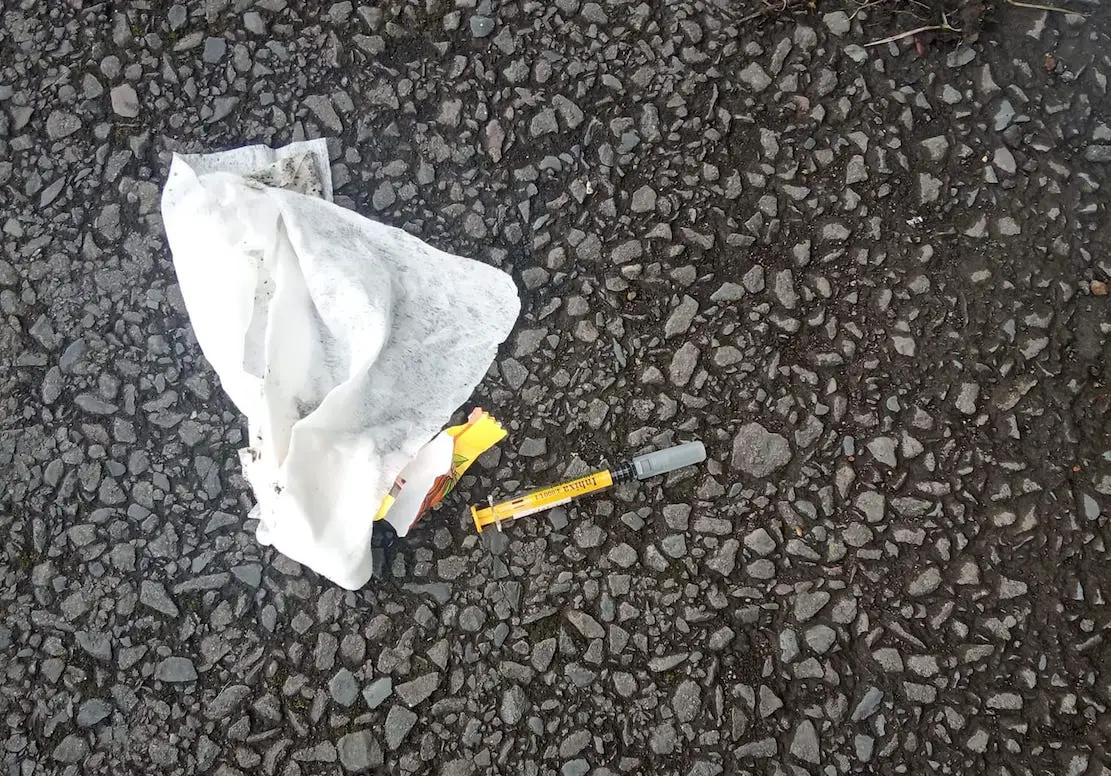 An Armagh man has voiced his disgust and anger after a hypodermic needle and syringe were dumped close to a primary and nursery school in the city.
And it is not the first time this has happened.
The disgusted dad made the sickening find earlier today (Wednesday).
The needle was discovered on the steps leading from the Folly River to the Drelincourt Primary School and Grove Nursery School, not far from the Mill Field Playing Fields too.
Children have been enjoying the school holidays in the area and the man is angry that this should be dumped in an area where it could so easily have been picked up.
He said there had been numerous sightings in the area of people engaged in illicit drug use and this too – and the after-effects – were going on in front of adults and children alike.
The disgusted man told Armagh I : "This is about the fourth time something like this has been found around that area.
"It's a disgrace and makes me sick to think I walk my three-year-old round there.
"The first time my partner phoned the police after she found some and they told her to ring environmental health.
"Due to it being a bank holiday weekend they were closed, and I reported this back to the police, but they asked me to lift it. I refused to this and then they came up and cleared it away."
The said drug activities were taking place a few hundred yards from the schools and play area.
He added: "It's a damned disgrace what's going on and it's not as if the police don't know what's going on.
"You see them all walking and staggering about, not fit to lift their own heads whilst kids play not 20 metres away."

The angry father warned other parents to speak to their children and ask them not to touch items which they do not recognise.
He said: "It does not bear thinking about some child picking something like this up – pricking themselves on a needle or swallowing something which they shouldn't because they don't know any better.
"I hope that police will also step in and do something before a child loses their life next."
Sign Up To Our Newsletter