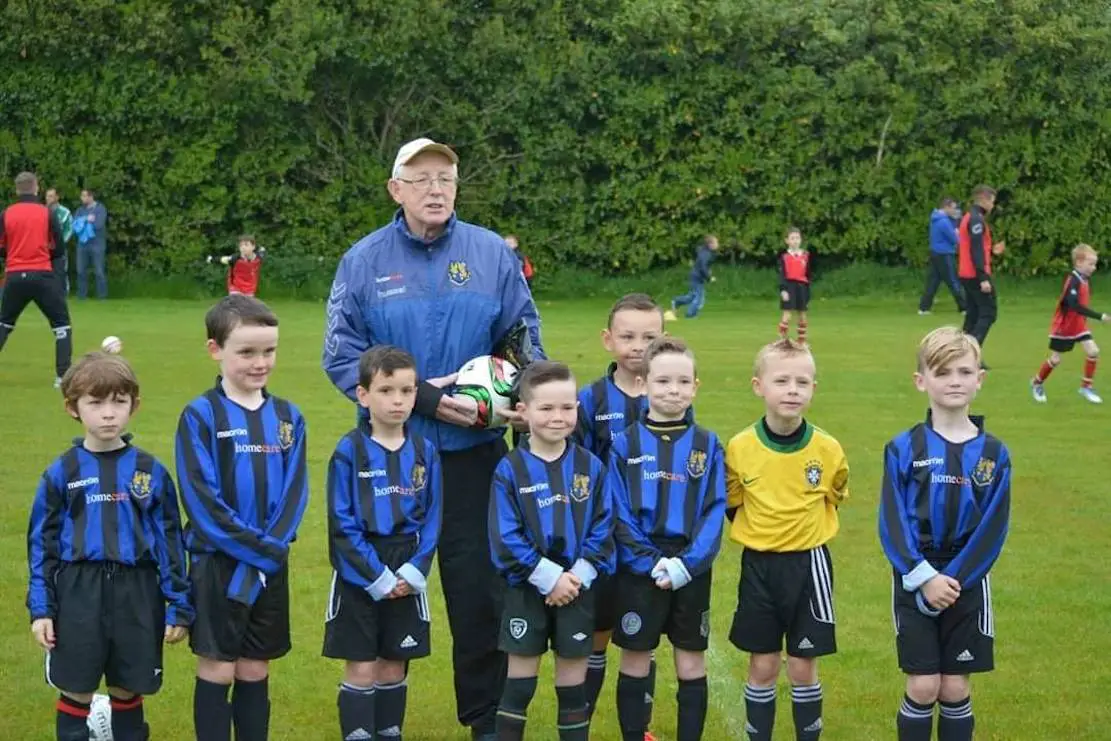 Armagh City F.C have launched a development league in honour of one of the club's most respected men – a man who spent the best part of 30 years advocated giving every single youth player a chance of playing regular football.
The Dingle Daly Development League, named after City stalwart Sean 'Dingle' Daly, was launched last week by the Club to help give every child at Armagh City FC – and the wider area – the opportunity to play competitive matches.
Speaking to Armagh Im chairman of the Armagh City FC youth, Charlie Agnew, was glowing in his appreciation of Sean's legacy and what the league could mean for young people locally.
"Over the years thousands, and I am not exaggerating, thousands of kids have come across his path," said Charlie.
"He has been their doorway into sport and team football, that is Dingle's legacy.
"The thing with Sean Daly is that football is for everybody, with Armagh City we have been fortunate over the years to turn out some really really good players and win quite a lot of tournaments.
"But Sean also remembered the lads who were slower to develop, in youth football someone that is young may not make an impact until they're 16 or 17 years of age.
"He always stressed keeping everyone at the club and that what this league is about."
Explaining the league setup, Charlie continued: "It is a development league for the '06 and '07 age groups, which the club and others will have big numbers in, and there is not enough league football to facilitate everyone.
"So this league here is to keep those lads involved, one, with the club, two, with football, and three, to involve the wider community in doing it.
"You can only have so many players registered, then fewer at games on a Saturday, so you might be able to only use 20 kids but you have 40 on the books."
"Dingle would have been a big advocate of everyone getting a game," said Charlie, "he would have organised friendlies for the lads that weren't getting on.
"Armagh City Youth with Dingle at the top of it, it is ironic with the illness that he picked up, he would have known every single child's name coming out of the gate.
"He missed nobody, would have chatted to everybody, what he gave, not just for this club, but for sport in general is amazing."
Charlie also paid tribute to Alex Clifford, who helped set up the league. And the response has been amazing.
"Once the word got out, the amount of people who have phoned enquiring about it is phenomenal; if it had have been the Armagh City development league it would just be another league but once you put Dingle Daly's name to it, it changes everything.
"He did so much for this Club and we just thought that Dingle's name needed to stay associated to the Club.
"When we decided to do this everyone in the senior club was behind it and he really is held in the highest of regards."
The league kicked off on September 16 and will continue on every Monday and is available to all within the age group who are registered with a football club.
Sign Up To Our Newsletter