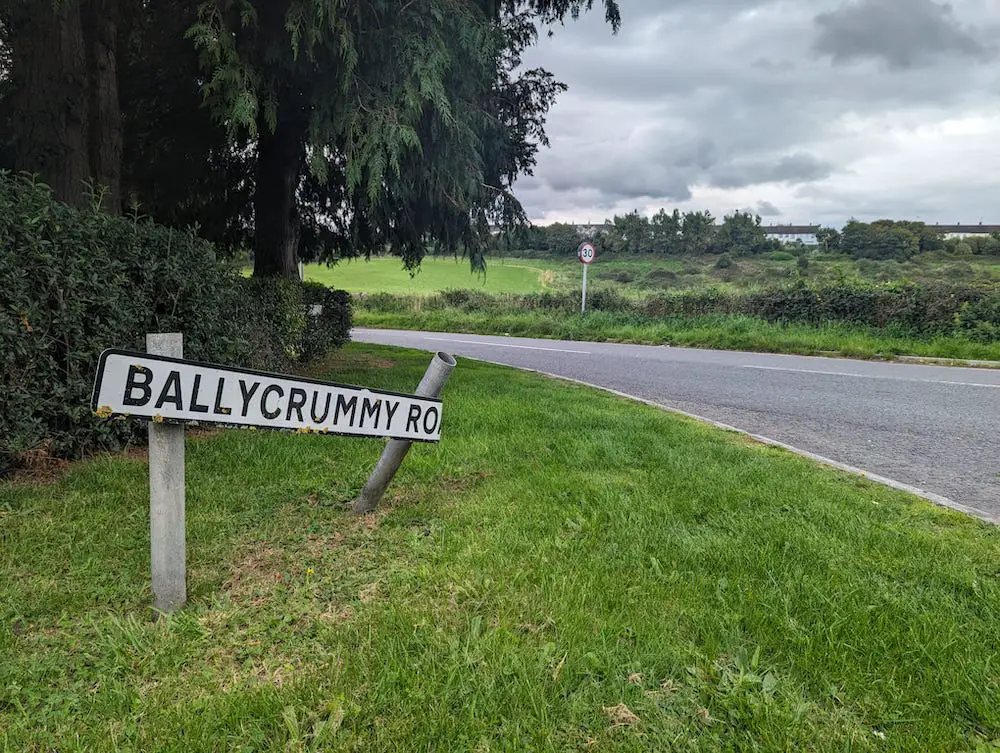 Plans are in the pipeline to fix a 'disgraceful' stretch of road on the outskirts of Armagh city centre – but it's funds dependent.
The Ballycrummy Road, which runs between the main Killylea and Cathedral Roads, has long been the ire of local residents and motorists, given its underwhelming state.
In 2018, the Department of Infrastructure (DfI) introduced a 30mph zone to help improve safety given the growth and developments in the area, as well the comings and goings at the local Pearse Ogs GAA club.
And while a section of the road sits on a floodplain and is prone to flooding, it's the poor state of the road surface that causes the most annoyance, especially given the increased development in the area.
Related: New drive-thru to be built in Armagh as part of state-of-the-art business park
Last year, Armagh I reported how plans were in the works for a new footpath to help improve pedestrian – in particular, children's – safety.
Armagh I pressed the department for an update on this footpath and plans to resurface the stretch of road.
A DfI spokesperson said: "Ballycrummy Road will be considered for inclusion on a future resurfacing programme subject to the availability of resources and funding.
"A portion of the road is located within a floodplain area and as such it is at risk of flooding during significant rainfall events.
"There are several ongoing and future developments at this location which impact on the public road and we are engaged with various third parties to try and coordinate efforts.
"As part of the design for the resurfacing we will seek to incorporate these developments and alleviate the flooding to maximise benefit to the public. Similarly, the provision of a footway is being considered along with the adjacent developments."
Sign Up To Our Newsletter