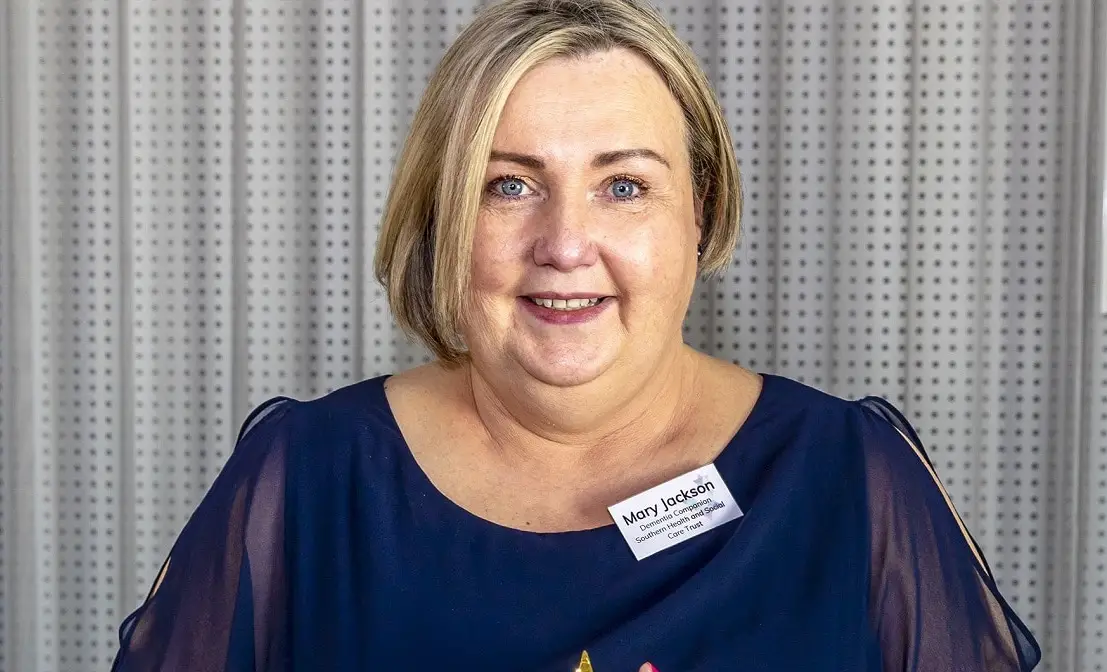 A Moy woman who left a job in manufacturing to work in healthcare has won a UK-wide award for helping patients living with dementia.
Mary Jackson, who is a dementia companion at Loane House in South Tyrone Hospital, was selected out of around 3,000 nominees.
She was crowned the Inspirational Clinical Support Worker of the Year at the Our Health Heroes Awards in London, having scooped nearly 60 per cent of the public vote.
Mary, a mother of three grown-up children, became a dementia companion on the hospital's rehabilitation ward just 18 months ago.
She had spent the previous 10 years working as a nursing auxiliary, and before that was a supervisor in Moy Park.
She said: "My only regret is that I didn't come to this post earlier. My mother was a nurse and she always  said to me, 'you should be a nurse' but I never took heed.
"I am very shocked to win. I just didn't expect to get gold."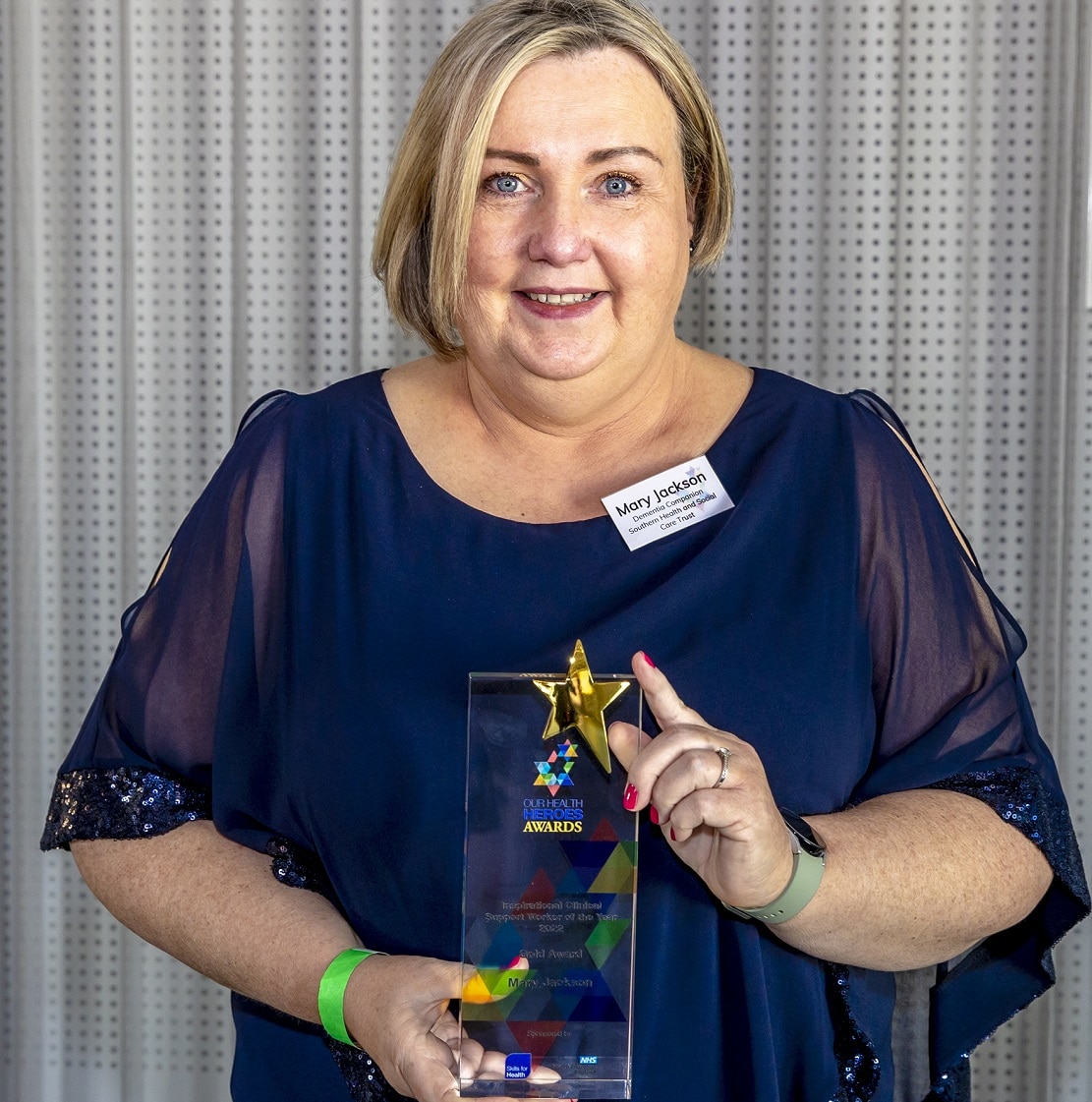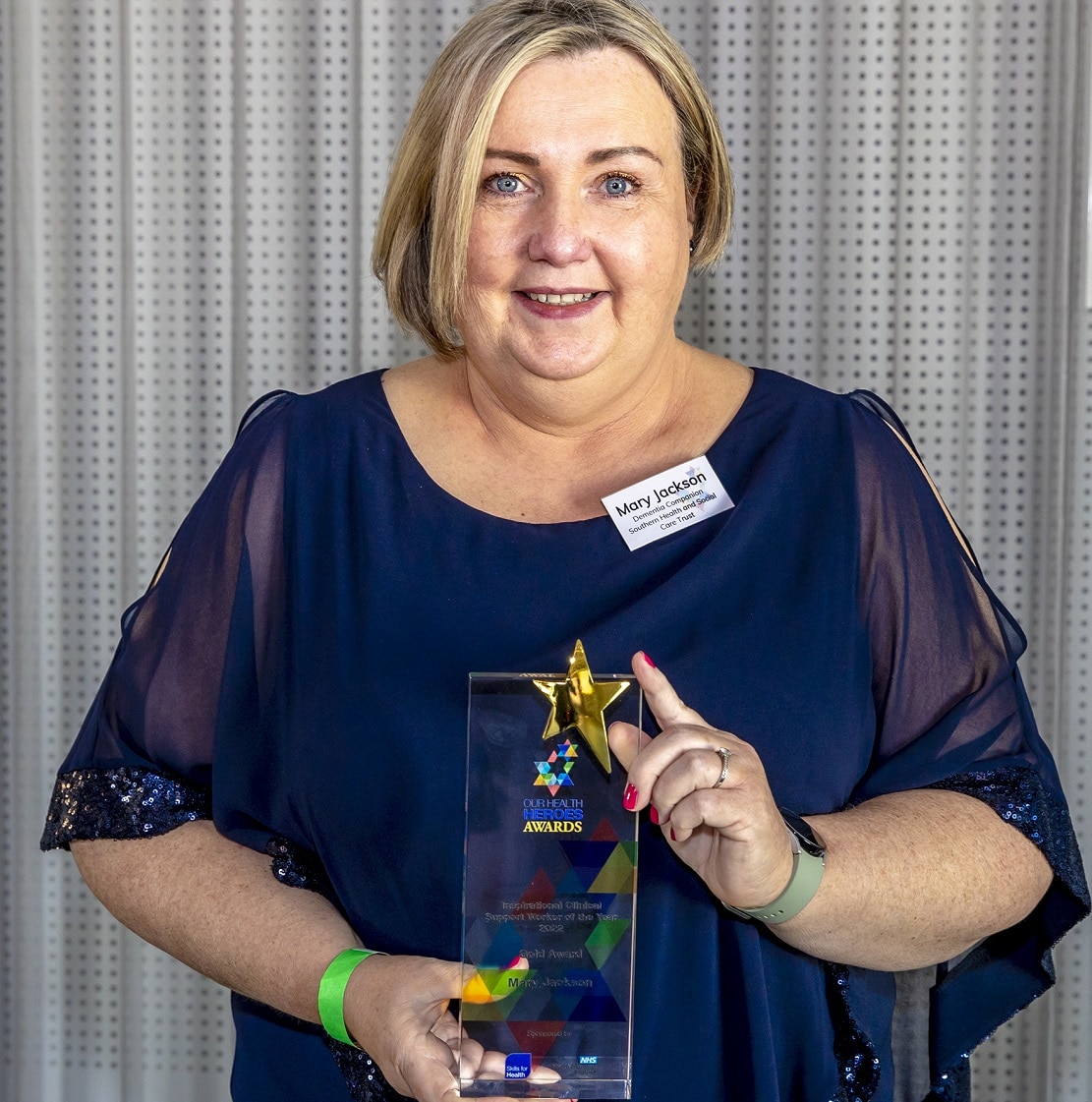 Mary, who works full-time, says she has definitely found her vocation.
"I make them a cup of tea and sit down and have a wee chat," she said. "I do things like a bit of mild reflexology, give them a hand massage, file their nails and wash their hair.
"The men in particular have a real love of a hot towel shave.
"If they have a building background, we'll build a wee birdhouse, or if they were a painter, we'll do a bit of painting.
"We do things like singing as well, name that tune or doing the actions to the songs. It's just a bit of craic. It's a long old day if you're sitting in a chair all day.
"I like to see everyone happy. We have people on the ward and even if they don't want dementia, I'll see if they want  to a wee jigsaw or something."
Janet, who was accompanied to the awards centre by soon-to-be-husband Kieran, also successfully applied for funding for a dementia friendly garden, which is in the process of being built.
"I wanted a therapeutic, safe place where I could bring patients, where they can get fresh air or sit in the sun, something to lift their spirits," she said.
"Older generations were more used to being outside, they need the fresh air."
Mairead McGahan, service improvement lead for dementia with the Southern Health and Social Care Trust, said the trust was incredibly lucky to have her and that she was delighted her efforts had been recognised.
"Mary is an exceptionally kind, compassionate and creative person who has a passion for working with people with dementia," she said.
"Mary takes time to acknowledge and use the skills of the person and their life experiences to enhance social contact and supports people to have a sense of purpose and routine through meaningful activities."
Brian Beattie, interim director of older people and primary care, described Mary as "an exceptional member of the team" and said he could think of no one more deserving of the award.
Sign Up To Our Newsletter