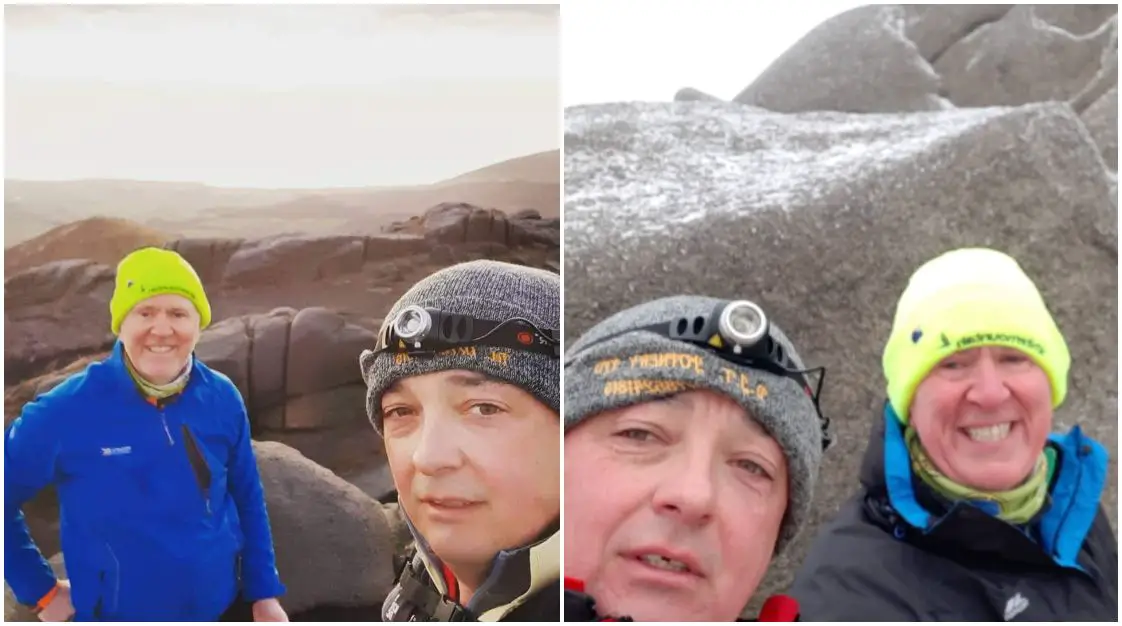 Two Armagh men are just hours from putting themselves to the ultimate test – undertaking the Full Mourne Wall Hike – in aid of a very special cause.
Damien Toal and Rory Campbell hope to raise as much money as possible for the Children's Heartbeat Trust by their courageous efforts.
At around 3.30am tomorrow (Friday), the boys – who have been training hard for their mammoth task – will aim to walk 22 miles across 15 peaks in the Mournes. It will culminate in climbing Slieve Donard, the highest mountain in Northern Ireland.
All in all, it is expected to take them up to 15 hours to complete!
Bear in mind the difficult conditions out there and it's bound to be worth a few quid of anyone's money!
The Morrison family from Armagh are so grateful to Damien and Rory for choosing to take on this challenge for the Children's Heartbeat Trust, for which they have started a JustGiving page.
Sean and Teresa's son Ross underwent open heart surgery in Dublin in January to repair two holes in his heart.
They, along with daughter Hannah, are sending their love and support to the boys ahead of their hike.
And they are calling for donations too!
Sean told Armagh I : "We are really proud of them for taking on such as huge challenge in aid of such a great cause – and it was without hesitation that they agreed to do it!
"They have been training from August last year, for it as it is such a long trek and we hope the weather is good to them.
"We wish them all the best for tomorrow and that they are safe, both to and from the mountain and, indeed, on the mountains too."
Sean said both boys – who are heavily involved with 1st Armagh Scout Group – want to raise as much money as possible to help this charity help other families the way it has done for them.
He added: "This charity was of great help to us when our son Ross was in Dublin for his open heart surgery.
"They organised our accommodation and our food and travel. They on average send five families a week from the North down for surgery so if we can give back to them to help other families in the same way we were that would be great."
The Children's Heartbeat Trust is a local charity supporting families of children with heart disease in Northern Ireland. It works closely with the Clark Clinic at the Royal Belfast Hospital for Sick Children to ensure that children with heart disease and their families receive the best care, treatment and support possible.
The charity is solely funded by the generosity of the public to maintain its services of support and is grateful for every donation received.
For more information on the charity's work please visit www.childrensheartbeattrust.org
And in order to make a donation to the Full Mourne Wall Hike, please click here.
All donations, no matter how big or small, will be most welcome.
Sign Up To Our Newsletter