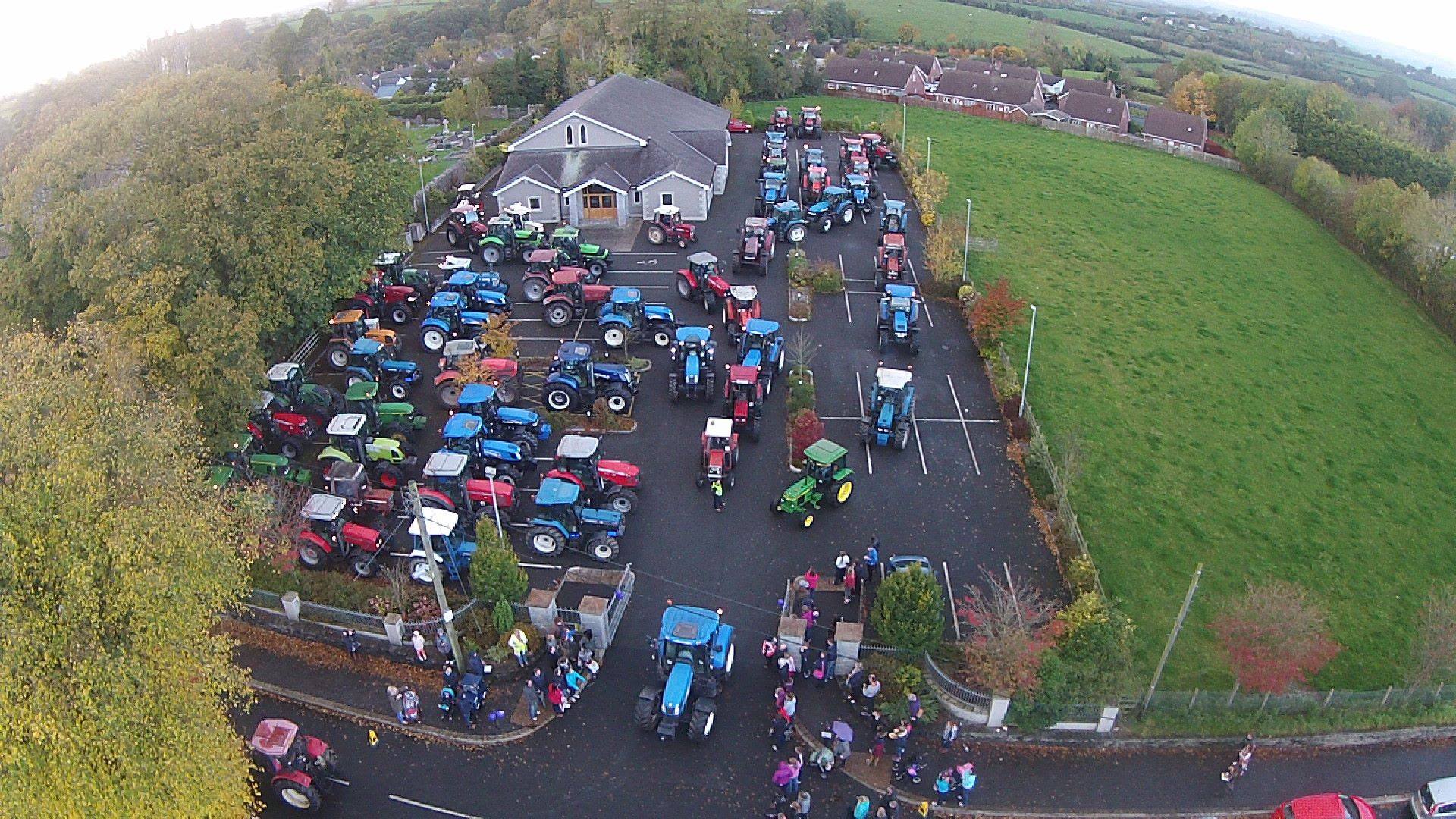 The organisers of a Co Armagh tractor run have been left devastated after cruel con artists stole £1,200 raised for the Northern Ireland Air Ambulance.
The now annual tractor run was held in Killylea on the last Saturday in October.
And, once again, there was a huge community spirit and support for the event, which concluded with music and dancing by the one and only 'Ritchie Remo', who was delighted to lend his support.
Three worthy charities had been selected to benefit from the big event.
The Northern Ireland Children's Hospice and the NI Air Ambulance were chosen, along with the Children's Heartbeat Trust – in memory of John Joe Toner, the 11-year-old Clady schoolboy who passed away after collapsing at school in February last year.
All three charities had been due to receive £1,200 – the share of the fantastic £3,600 raised.
Key organisers Joanne Hale and her sister Susan Bloomer – who worked so hard in organising this fun family fundraiser – are utterly devastated by what has happened this week.
Joanne – speaking to Armagh I – explained: "We had been waiting on funds coming in and a Christmas raffle, so we only got our final total recently, which was £3,600.
"We emailed all our charities to tell them we had raised £1,200 for each of them – the Air Ambulance, Children's Heartbeat Trust and The Children's Hospice.
"We have been emailing the charities from the months coming up to the tractor run.
"On Monday morning there was an email from the Air Ambulance explaining how they were in need of funds and asking if we could arrange a bank transfer.
"All of the details seemed legitimate so we arranged the transfer of £1,200.
"On Tuesday, the Air Ambulance emailed again saying they never got the monies.
"I decided to contact them via telephone, and when I did we were informed they had not asked for a bank transfer.
"Alarms bells started ringing so Susan and I contacted the PSNI and the bank, and they are currently investigating the case."
Joanne and Susan have since contacted the three charities involved to explain how they had fallen foul of a devastating trick.
"We are praying that the monies are traced and returned," added Joanne.
"After speaking to the charities we have decided to give them £800 each, with a view to – if the money is returned – we will give it to them.
"We are truly heartbroken and sorry that this has happened.
"We would like to apologise to anyone who had donated and we promise we will raise the money back, if not more!"
It is that attitude and positivity which has helped these remarkable and dedicated young ladies raise so much over this past number of years.
And they will not be bowed, beaten or put off by those who prey on the kindness of others.
"This is the fourth year we have held the tractor run," explained Joanne.
"It has always been supported by the local community and we were delighted that we had raised over £10,000 over that time.
"We will not let this put us off at all – these charities need our support!"
Sign Up To Our Newsletter