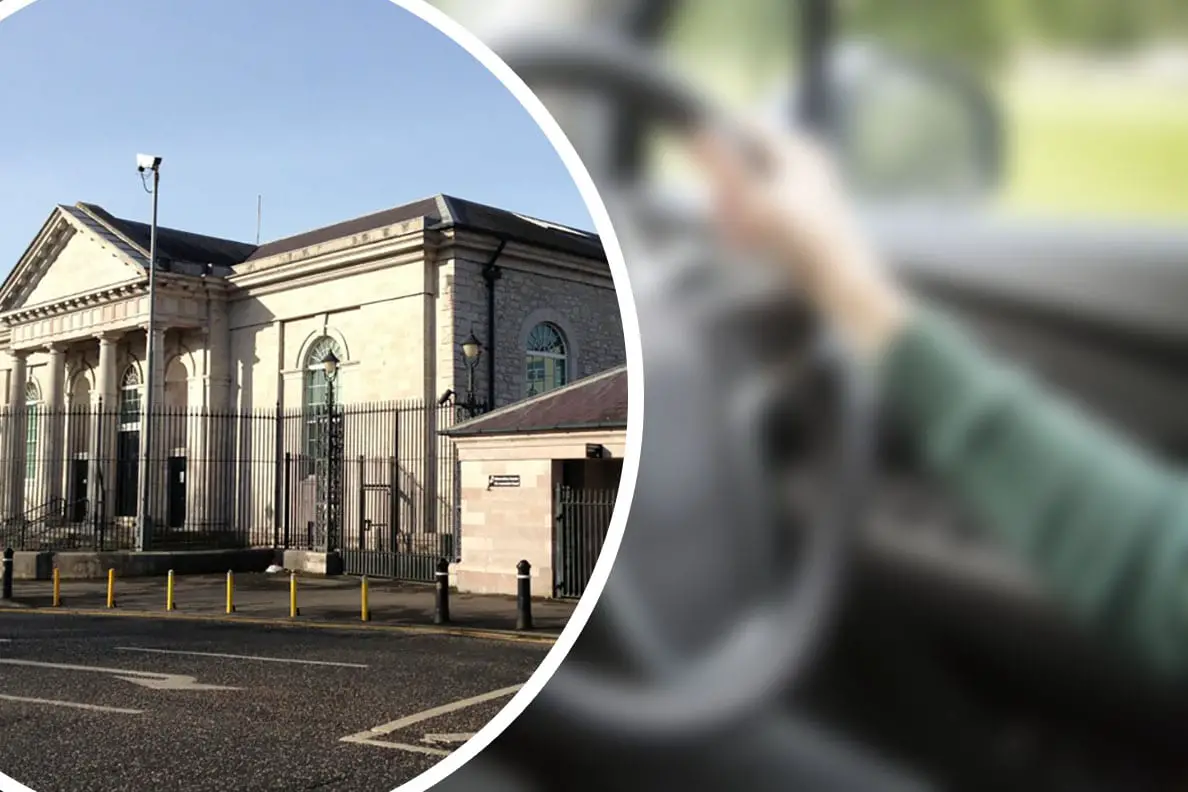 An Armagh man who drove on after colliding with a woman's car will have to wait until next month to learn his fate.
Court heard that following the collision with the 51-year-old's vehicle the female complainant was left with a broken wrist.
Martin Anthony Quinn, of Ardmore Drive, pleaded guilty to failing to stop, failing to report, failing to remain and driving without due care or attention at the city's Magistrates' Court on Tuesday.
It was heard that on September 7, at around 9pm, police received a report of a hit and run which occurred on the junction of Upper Irish Street and Abbey Street, Armagh.
The injured party had been travelling on this very narrow road when a Jaguar, driven by the defendant, was headed towards her.
She slowed down as there was insufficient room but the Jaguar continued, colliding with her vehicle before driving off.
Police attended the home of the owner of the Jaguar but there was no-one present at the address.
When they later spoke to him it was noted that he was intoxicated. He told police he had left his car to go to a number of bars.
During interview, Quinn accepted that the collision occurred.
Although, initially the complainant claimed she had no injury she was later found to have broken her wrist.
District Judge Paul Copeland stated: "Taking into account his significant record I am going to order a pre-sentence report in this case.
"What are his means? I have a mind to disqualify him forthwith."
Defence barrister Kevin O'Hare said: "I ask that you stay your hand. Mr Quinn is as surprised as I am to hear of a broken wrist.
"He is the primary carer for his mother, he has no convictions in the last 15 years and the last driving offence is from 2002."
District Judge Copeland commented: "There is a strong suspicion for his reason for moving on."
Mr O'Hare replied: "That is not a matter which is before the court."
The case was adjourned until September 10 for sentencing.
Sign Up To Our Newsletter