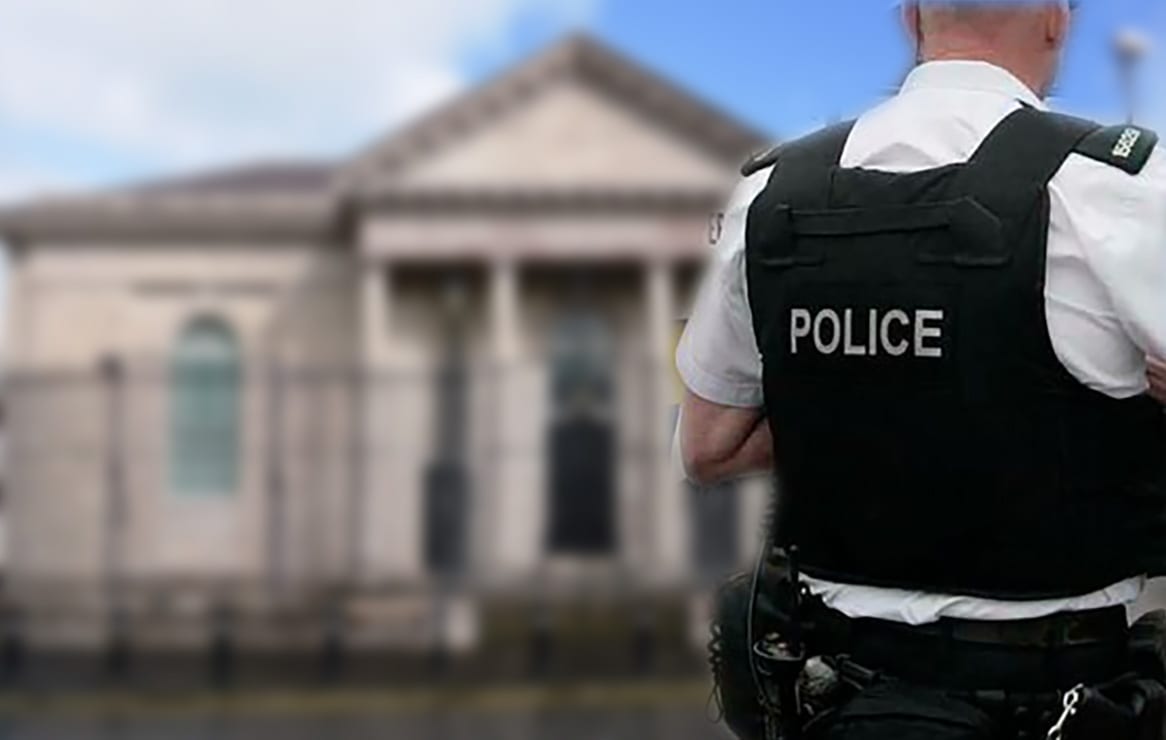 An Armagh pensioner has been found not guilty of assaulting a teenage schoolboy after court heard claims of "harassment" and "bullying".
The 65-year-old claimed he had endured months of harassment from the alleged injured party and his friends prior to the incident last September.
The accused stood in the dock charged with common assault and assault occasioning actual bodily harm at Armagh Magistrates' Court on Monday.
Court heard the alleged offences referred to two incidents which were alleged to have occurred in September of last year.
It was heard that on either September 12 or 13, the alleged injured party, who was 14 at the time, had a confrontation with the defendant.
During this, the schoolboy admitted to striking the pensioner but only after he himself had been hit.
This was alleged to have occurred on the Killylea Road as the complainant was walking home from school.
On September 16, the now 15-year-old claimed he was approached by the defendant on Vicar's Hill, Armagh.
After making reference to the prior incident he claimed the defendant punched him, leaving him requiring glue to a wound in his left eye.
Recounting the incidents, via a live video, the complainant claimed he had been approached by the defendant on the first occasion and given a "dirty look".
This he stated was met by a laugh from his friend, who had been with him, before the defendant asked: "Are you looking a headbutt?"
After replying "what are you on about?", he claimed the defendant just repeated the phrase.
The 14-year-old alleged he was then struck with a punch, which skimmed his shoulder, and accepted that he had thrown a punch in return.
The pensioner was then accused by the complainant of kicking out at his legs until two women from a nearby house came out to "give off".
Evidence from one of these women was heard in which she claimed to have seen the defendant punching the injured party repeatedly with her interjecting to end this.
Defence barrister Kevin O'Hare made an application to have this charge of common assault dismissed due to the conflict of evidence given by the two prosecution witnesses.
This was acceded to by District Judge Paul Copeland who dismissed this charge.
Recounting the second alleged incident, the complainant stated he had been walking on Vicar's Hill when he observed the defendant walking towards him.
He began recording on his phone "in case anything happened".
He claimed the defendant asked him if he had been the person who had hit him, and he replied that he had been hit first.
The defendant told him that he had only pushed him before punching him above the left eye leaving him with a cut.
Mr O'Hare stated: "You are saying, a man who has never been in trouble before, in the middle of the day walked up to you and asked if you wanted a headbutt?
"One of your closest friends saw you involved in this and won't make himself available to the police."
He also pointed out that police were not contacted until after the second incident occurred.
Mr O'Hare said: "The reason you did not contact police was that this was totally fictitious; it was nothing but a tall tale."
Giving evidence, the defendant said: "Over the past year this young boy and others have abused me with language unbecoming of any young person."
He outlined phrases used included: "smelly c***" and "smelly b******".
The pensioner claimed that on the second occasion he had been enquiring why the complainant had struck him.
He accepted punching the young person but only in self-defence after he had raised his hand first.
When asked why he did not go to police, he said: "I don't like any young person having to go through the system or the court, I was prepared to let it go."
District Judge Paul Copeland stated: "I find that the complainant's account was unreliable; he appeared an unconvincing and evasive witness.
"I am satisfied with the evidence of the defendant, that this young man engaged in bullying, harassment and aggressive behaviour."
He added: "I find it unjust to convict this man. I want the Crown to explore procedures regarding the future conduct of this young man.
"I invite the prosecution to show cause to bind this man over to be on good behaviour and keep the peace, otherwise his father may have to pay a financial penalty."
Join Our WhatsApp
Don't miss a headline with a daily round-up as well as major breaking news. Message 'News' to 07938050001.