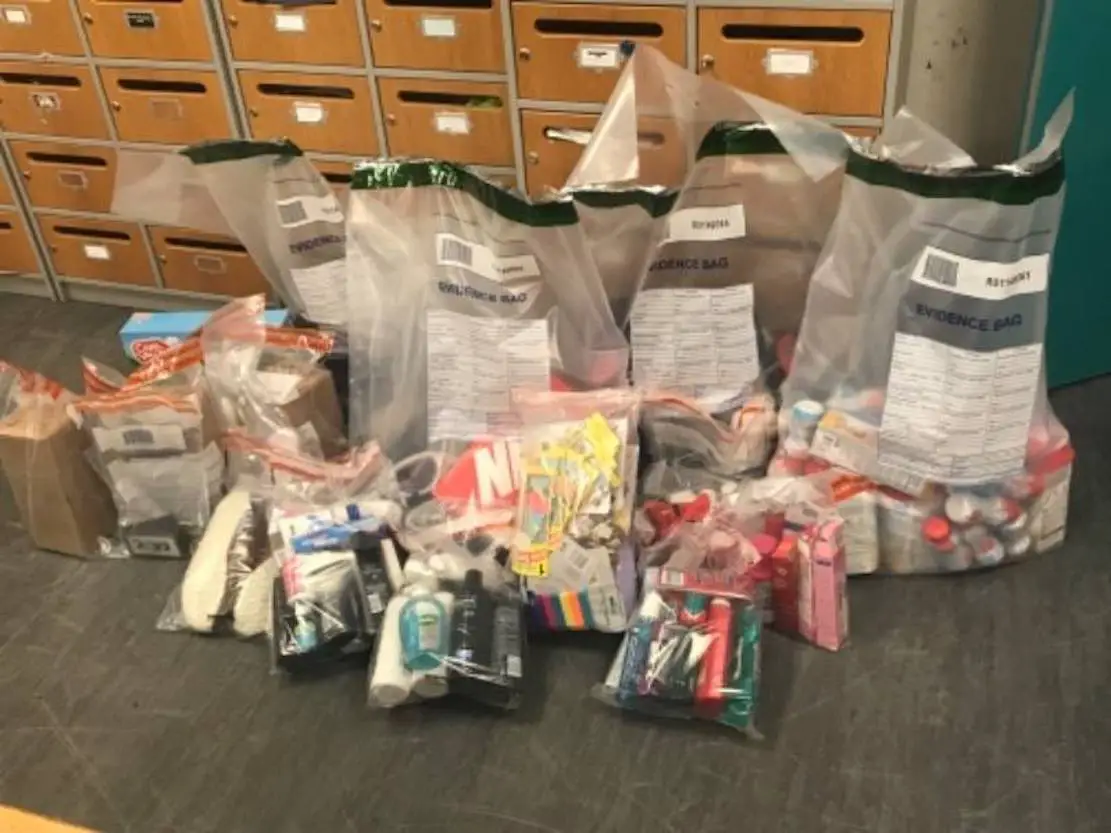 A couple who had pulled up on the hard shoulder on the outskirts of Armagh city claiming to have no fuel or money had a car load of stolen goods, according to police.
Police received a report from a member of the public about a male and female on the Keady Road trying to stop traffic and asking for fuel.
An investigating officer quickly became aware there was "more to this than a car having ran out of diesel".
Updating on social media, the officer said: "Upon speaking with the driver of the vehicle it became clear he was under the influence of drugs and was not fit to drive.
"Then when looking into the car a pretty huge number of random items were noticed ranging from clothes to a sewing kit and from baby food to car air fresheners.
"Suspecting these items may be stolen and the fact the driver and passenger could not provide any receipts for the goods we began to make enquiries.
"After a couple of phone calls it didn't take long to realise a few shops were missing some items."
Both the male and female have since been arrested on suspicion of a number of offences including: Driving whilst unfit through drugs, no licence, no insurance, theft, making off without payment and handling stolen goods.
Continuing, the officer, said: "A big thank you to the member of the public who alerted us to this suspicious behaviour!
"This is such a great example of policing with the community. Without you guys as our extra eyes and ears on the ground we may have missed this haul!"
Sign Up To Our Newsletter