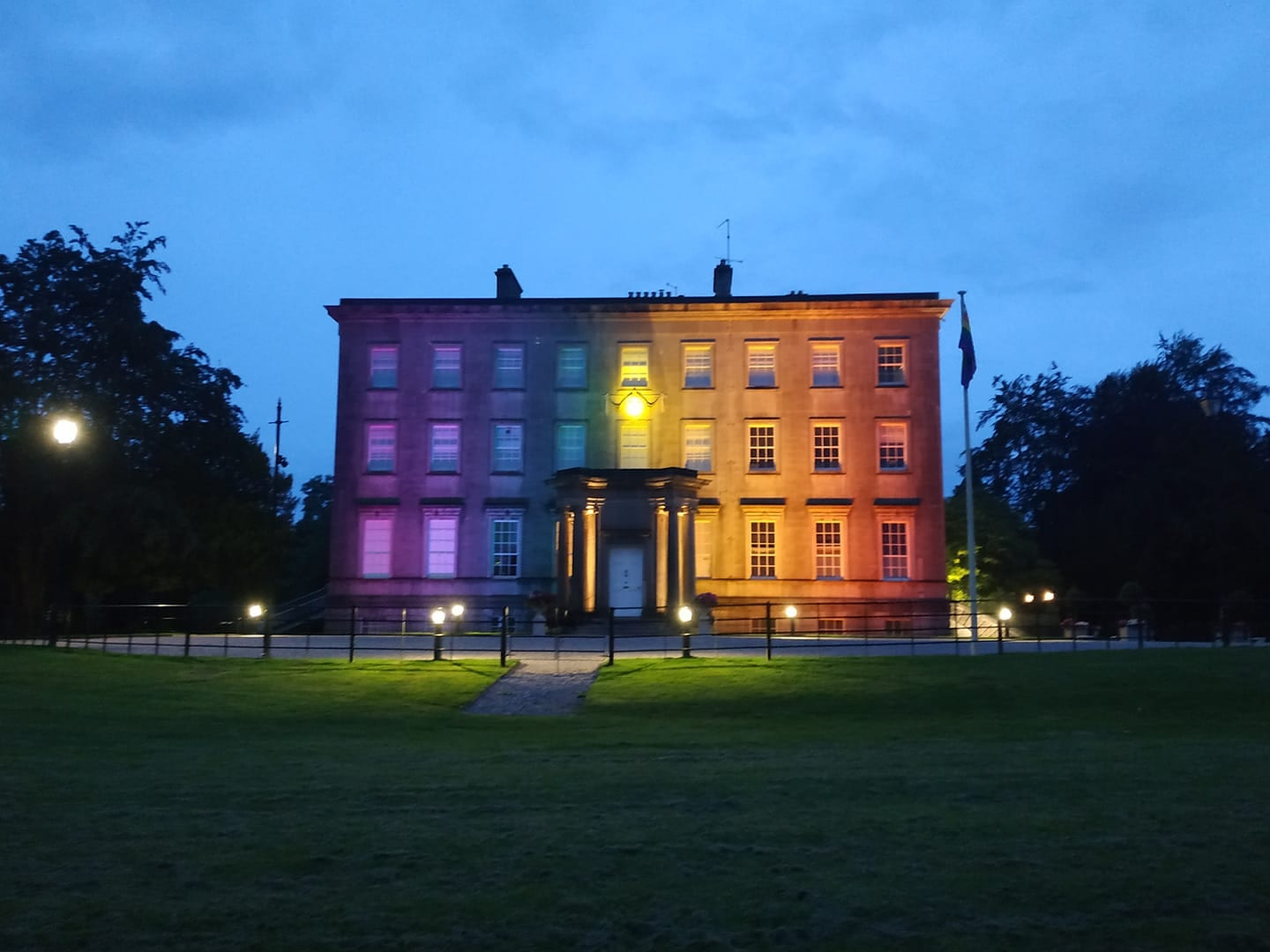 Armagh City, Banbridge and Craigavon Borough was divided at its monthly meeting on how best to recognise the "abhorrent" murders of two men from Sligo earlier this month, with a vote required to find the way forward.
Councillors were advised a civic light-up request had been received that required council approval.
The request sought to illuminate council buildings in rainbow colours as a mark of respect for Michael Snee and Aidan Moffitt and as a gesture to stand in solidarity with the LGBTQ+ community against hate.
However, Councillor Louise McKinstry put forward a proposal to open a book of condolence instead.
This proposal was taken to a vote, with 22 councillors in favour of the proposal and 10 against it.
Explaining why she brought the proposal forward, Councillor McKinstry said the council opened a book of condolence for 23-year-old primary school teacher Ashling Murphy, who was attacked and killed whilst out jogging on January 12 in Co Offaly.
Noting the murder of these two men was "equally abhorrent", she proposed the council responds to these murders in the same way it did to Ms Murphy's and the proposal was seconded by her party colleague, Councillor Julie Flaherty.
SDLP councillor Gráinne O'Neill said she wanted to pass on her condolence to the families and friends of Mr Snee and Mr Moffitt and said she believed the buildings should be lit up and a book of condolence opened.
DUP councillor Darryn Causby said his party would be "broadly supportive" of Councillor McKinstry's proposal but queried why similar steps had not been taken for local residents who had been murdered.
"I can think of individuals in this borough within the last 12-24 months who have been murdered and let me be very clear, murder is murder is murder," he said.
"I think we just need to be mindful that we don't create a system where certain sections of our community are seen as being worthy of a book of condolence while other people in our borough do not even get a mention in dispatches in this chamber."
Alliance Party Councillor, Eoin Tennyson told the chamber it has a duty to rout homophobia out of society.
"No-one should be targeted in this way because of who they are or who they love but far too many within our community are," he said.
"The loss of Aidan and Michael had a profound impact on the LGBTQ+ community. Many of the LGBTQ+ community, including my friends, feel less safe.
"They have deleted dating apps and are not going out in the same way they once did and have retreated further into the closet because they feel unsafe.
"It is so important that in addition to remembering the lives of Aiden and Michael, we send a very clear message of solidarity to the LGBTQ+ community in our borough.
"We must also ensure that our LGBTQ+ community is seen, visible and accepted."
After some confusion over what had been proposed, Councillor Tennyson seconded the proposal to light up the civic buildings and open a book of condolence.
DUP group leader, Councillor Mark Baxter said he was "saddened" to see an issue like this "politicised again" and said the decision not to wheel in behind Councillor McKinstry's proposal was a "shame on this council".
Sinn Féin Councillor Paul Duffy noted the council still had the opportunity to send out the right message if the UUP withdrew its proposal as Councillor O'Neill's proposal also called for the opening of a book of condolence.
Telling the chamber members of her own family are members of the LGBTQ+ community, Councillor McKinstry said she would not be withdrawing her proposal.
"My motivation for bringing this forward was to keep it the same as we had for Ashling Murphy so I would like to keep my request as it is," she said.
A vote then took place and with 22 votes in favour of Councillor McKinstry's proposal and 10 votes against a book of condolence will be opened but the council's civic buildings will not be illuminated in rainbow colours.
Closing the debate on the matter, Councillor Tennyson said lighting the buildings would have been a "small but significant gesture".
Sign Up To Our Newsletter