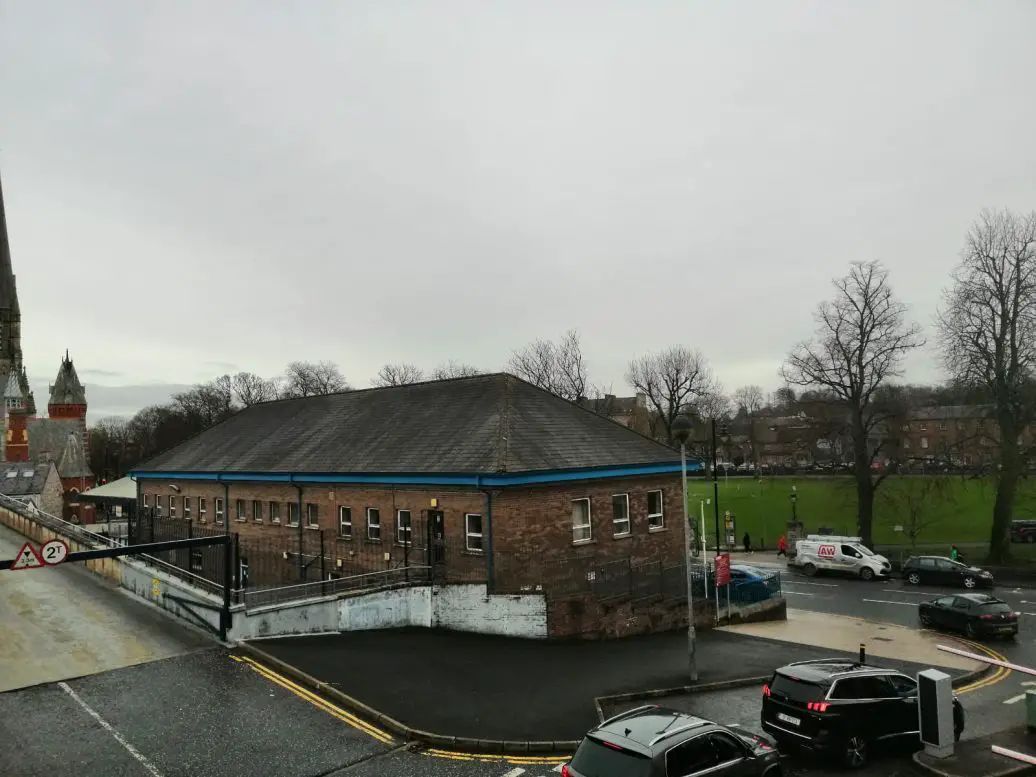 A huge £3 million retail development – which was to have been built on the Mall in Armagh – has been axed, Armagh I can reveal.
The proposals had centred around the old Department of Agriculture base and would have included some of the car park in the area.
But the development – revealed to much fanfare five-and-a-half years ago – has been shelved altogether.
Work had been due to start on the scheme early in 2015.
Behind-the-scenes discussions had been ongoing to keep the plans on track.
It had been intended to demolish the Department of Agriculture building and build a range of new retail units in its place.
But the proposals hit a brick wall and delayed due to a complete lack of interest by any potential new tenants.
Now Armagh City, Banbridge and Craigavon Borough Council has agreed to buy the property and intends to bring forward its own plans for the site in the hope of bringing it back into productive use.
It is still early days in that regard, a Council source told Armagh I.
But memorandums of sale have just been agreed with the Department for Communities which will see the site changing hands and being acquired by the ABC Council.
One is for the "former DARD Building and associated lands on Mall West, Armagh" and the other relates to "land adjacent to Mall West car park, Armagh".
A spokesperson for Armagh City, Banbridge and Craigavon Borough Council confirmed the move.
She told Armagh I : "The council will be working towards bringing this building on the Mall back into operation, with the Mall West car park continuing to operate as an off-street car park."
Planning approval had previously been given to Drumragh Property Investments Ltd to redevelop the area back in July 2014.
It had been described by former Social Investment Minister Nelson McCausland as a "very important city centre site in Armagh".
He had described it as a "major boost for Armagh" and one which would create jobs – both in construction and upon completion – as it would "create new retail space right in the heart of the city centre".
The Department of Regional Development had also been involved and former minister Danny Kennedy had branded it an "excellent example of how collaborative working, between two government departments, can produce real benefits for the community".
With a since then streamlined Northern Ireland Executive the property and land has been in the ownership of the Department for Communities.
That is until now and the agreement ratified by council to purchase the site in the hope of bringing forward a productive use in months ahead.
Sign Up To Our Newsletter