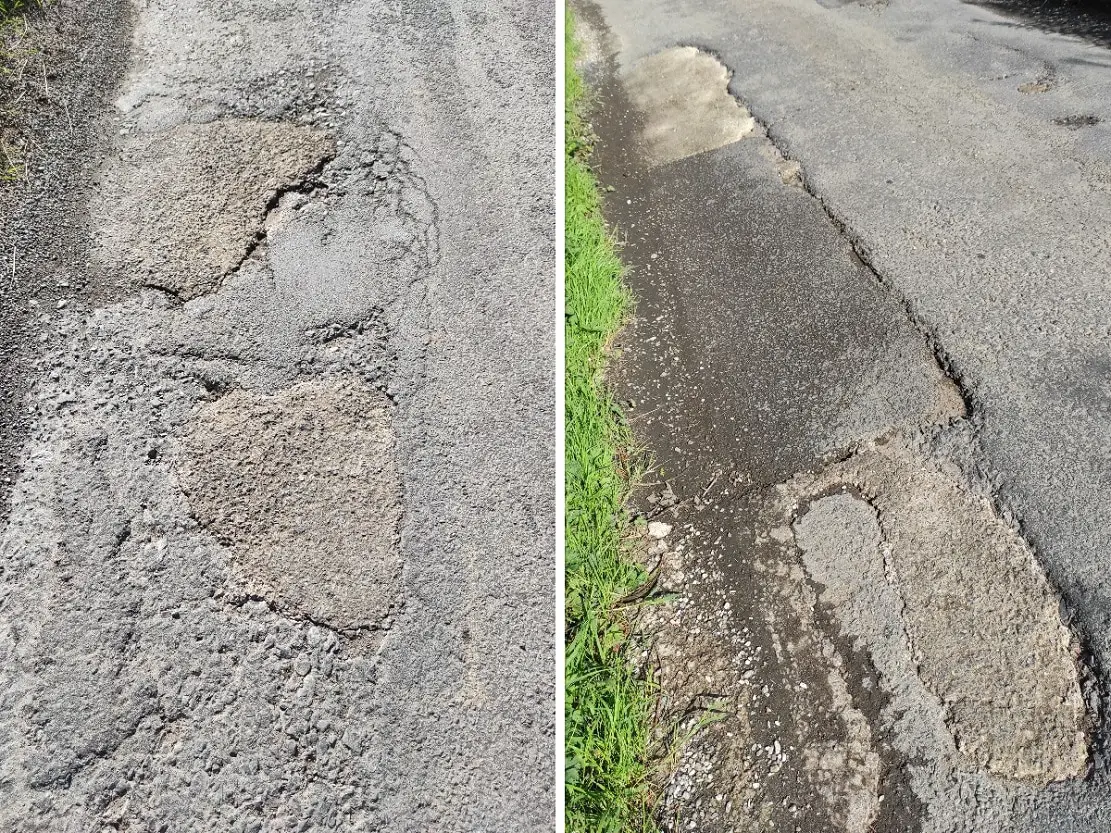 We have all had issues with irksome potholes, but residents of one Co Armagh village took matters into their own hands after ten months of no action from the Department for Infrastructure.
The potholes in question, which are located on the Seagahan Road in Ballymacnab, were first reported to the department in October, of last year.
However, in the past few weeks local residents frustrated by the inaction decided to deal with the issue themselves by filling in the potholes.
Speaking to Armagh I, Sinn Féin councillor Bróna Haughey, who previously reported the potholes, stated that the road was had been "treacherous for both cars and pedestrians".
"While we understand the pressure that the department is under this year with potholes, with covid, three month delays and budgetary pressures but it does not provide an excuse for potholes to be waiting ten months to be filled in", she said.
"This is a rural community, more has been allocated to rural roads last year than ever before but we feel that Ballymacnab and other rural areas in this part of the world are being completely ignored".
According to councillor Haughey many walkers who would normally use the road had been put off by the dangers caused by the pothole, especially as a trip hazard.
"You can't blame the people who filled in the pothole, there are several businesses in that area who are risking their livelihood through damage to their vehicles", she said.
"It was always going to happen it just happened to happen in Ballymacnab first, the local residents just grew too frustrated and they knew that if they didn't take action, nobody else would."
Sign Up To Our Newsletter