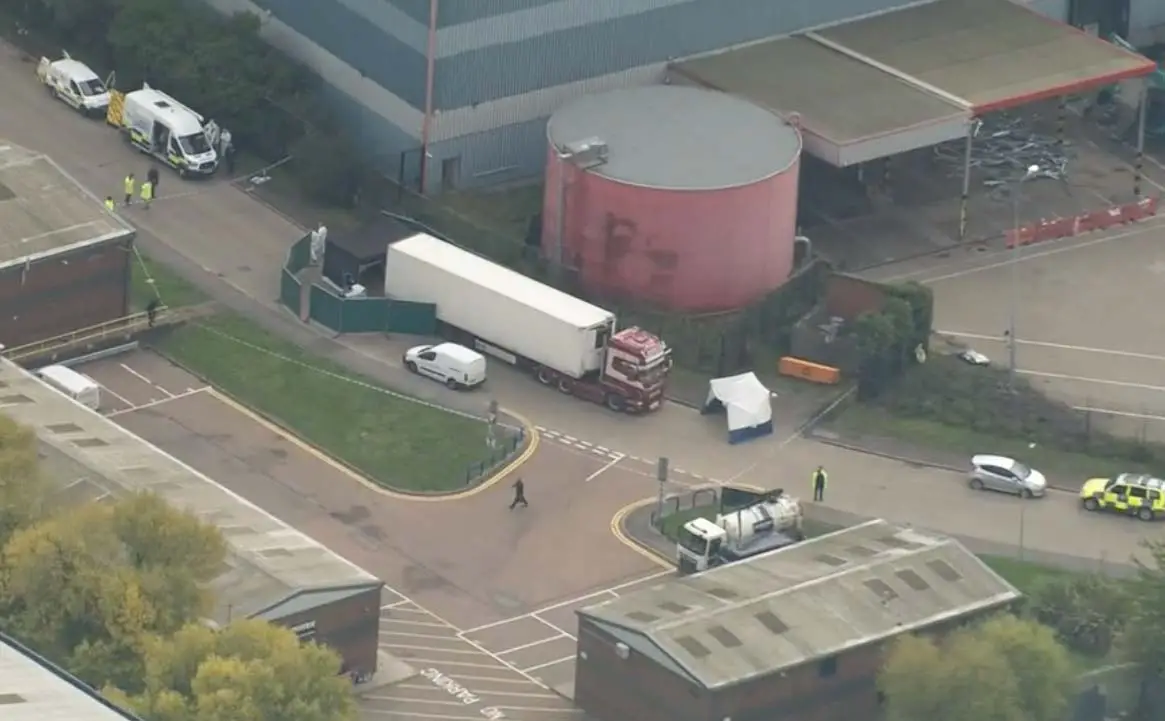 A number of police searches were carried out across Co Armagh in relation to the discovery of 39 bodies in the back of a lorry in Essex on Wednesday morning.
A 25-year-old man from Co Armagh is still being questioned by police.
The PSNI carried out raids on two houses associated with the 25-year-old – one in Markethill, and another in Laurelvale.
The National Crime Agency said it had sent officers to assist and identify any "organised crime groups who may have played a part".
Ambulance staff discovered the bodies in the lorry at Waterglade Industrial Park in Grays just after 1.30am on Wednesday. The lorry and trailer left the port at Purfleet shortly after 1.05am.
Essex police said the tractor unit (the front part of the lorry) came from Northern Ireland and picked up the trailer from Purfleet.
They also began a murder inquiry yesterday as they attempted to establish who the migrants were and which country they had travelled from.
Sign Up To Our Newsletter