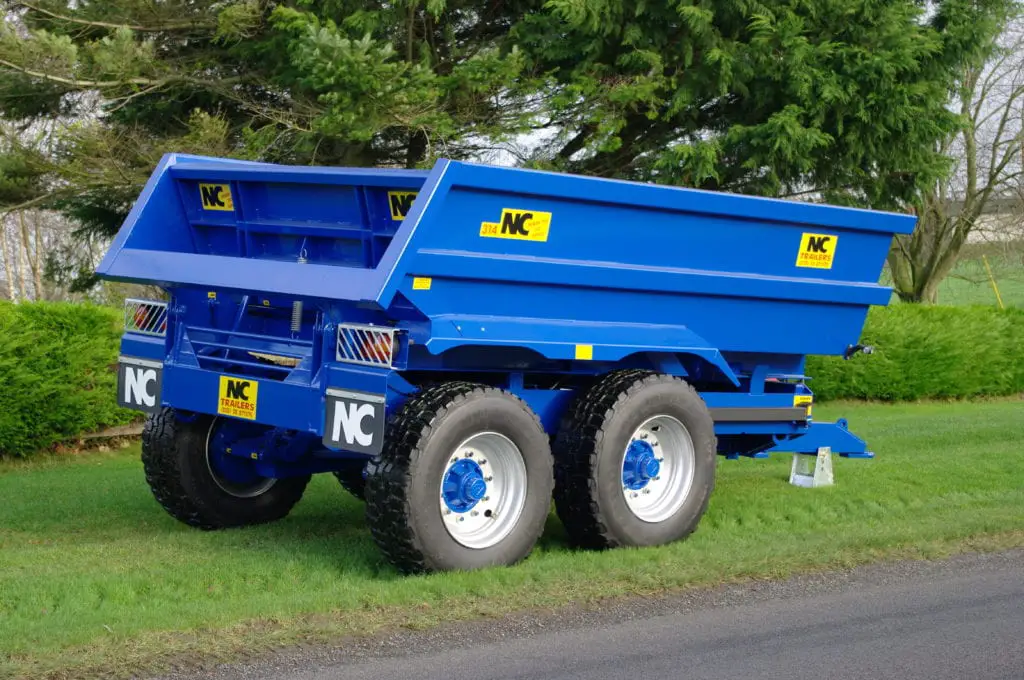 A Hamiltonsbawn company has issued an urgent safety warning to anyone who owns or uses one of its model of trailers.
NC Engineering (Hamiltonsbawn) Ltd urgent warning to owners and operators of the NC 300 Series Power Tilt Dump trailer follows a fatal incident with the tail door section of the trailer.
The business warned: "On trailers manufactured prior to 2007 a door mechanism which is not freely moveable or damaged must be replaced before the trailer is used. On trailers manufactured from 2007 a retrofit kit must be fitted by an NC dealer.
"A safe system of work for clearing blockages, examples of possible damage and further details on replacement parts for both trailer models are available from all NC dealers or by clicking here.
"If an object becomes trapped between the tail door and the chassis the operation of the rear door may be compromised, particularly if the door mechanism is damaged.
"In this situation the action of clearing the blockage could result in a person being struck by the door if the correct procedure is not followed.
"If you own a dump trailer with a Power Tilt door contact your local NC dealer for further details. Always quote the trailer serial number when contacting the NC dealer."
The Health and Safety Authority re-iterated the warning on their own website after what they say was a fatal accident.
Sign Up To Our Newsletter