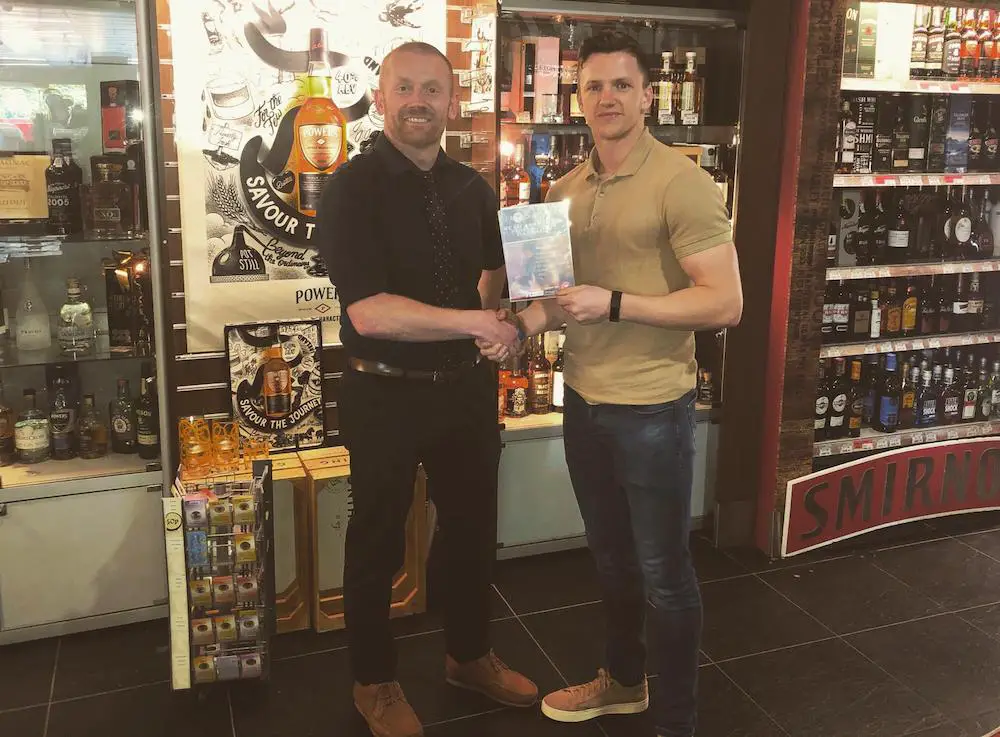 Two Co. Armagh brothers have developed a unique app which will allow off-licences to deliver alcohol right to your front door – with no contact needed.
DrinkApp is the brainchild of Ryan and Mark Fegan, who had initially developed it for use in bars to order drinks without having to join the queue, but the Keady men has been working on changes to adapt it for the current climate.
Bars and pubs may be closed, but DrinkApp is one way of keeping people's 'spirits' high during the lockdown.
Speaking to Armagh I, Ryan explained that DrinkApp will revolutionise the off-sales industry – just as Deliveroo or Just Eat has revolutionised the food industry.
It will also be the only app of its kind in country, an app that will allow people to purchase booze from the comfort of their own home.
Already local vendors include Basil Shiels in Tassagh, Occasions/Centra in Keady, as well as Wine Label and Toby Jug in Armagh.
Said Ryan: "It will be just as simple as ordering a pizza, it is great in the current climate because there is going to be no money exchanged and it is going to keep more people out of the shops and off the streets.
"The delivery can be left at you door as all payments will be made online, there is no contact whatsoever, the order will simply go to the off-licence and it will be delivered by them.
Ryan added: "I have seen that other businesses and off-licences are offering a delivery service, but this is just a no brainer as it simplifies it on a single app with it paid for in advance through debit/credit card Apple pay or Google pay
"This option also gives the people a chance to support businesses in there local community
Ryan has asked that any businesses (nationwide) interested in joining the app get in touch with our team via info@drinkapp.net
You can download the DrinkApp on Android and Apple IOS. You can also visit the website DrinkApp.net here.
Sign Up To Our Newsletter