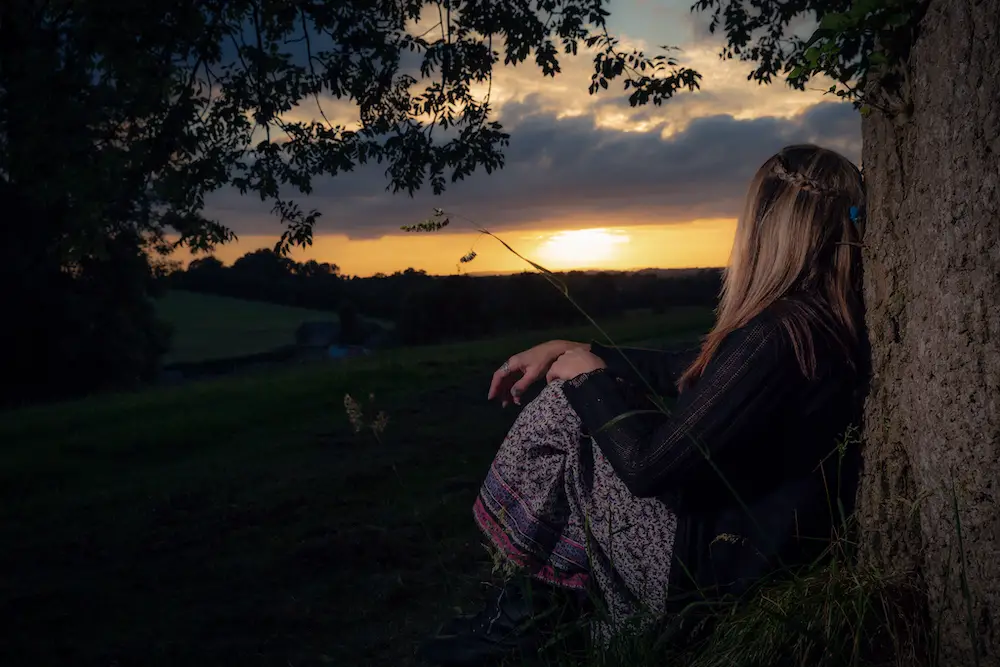 Celebrate the Celtic festival of Lughnasadh with weekend of dedicated events at Navan Fort, on the outskirts of Armagh.
the ancient site will host events from Friday, August 5, through to Sunday, August 7.
Lughnasadh Weekend, 5th-7th August
Our weekend of events to celebrate the Celtic festival of Lughnasadh takes place from 5th-7th August, starting with an evening of storytelling with the famed Candlelit Tales on Friday 5th August – 'Tales of the Past'.  A two-course meal cooked over fire by the local culinary experts of On the Hoof will be provided as visitors are invited to delve into some of the greatest stories in Irish mythology.
On 6th August our family fun day, 'Games of the Past' takes place, influenced by the ancient Tailteann Games. The weekend concludes with Sunday morning's 'Wellness for the Future', with yoga, meditation, drumming & dancing! 
Full details & booking for all events can be found at bit.ly/navanevents
Lughnasadh: Tales of the Past, Fri 5th Aug, 8pm-11pm, £40pp includes two course meal. 
Enjoy an evening of myth, music & fire-cooked food at the Navan Centre & Fort, Armagh, to celebrate the Celtic festival of Lughnasadh.
Join the storytellers of Candlelit Tales who combine a love of Irish mythology with live music. Re-told with passion and reverence by Sorcha Hegarty, accompanied by musicians Alan Homan and Oisín Ryan, ensuring that Ireland's oldest tales will always be remembered. Live music is the heartbeat of their performances, with a live original music score composed by a team of talented musicians driving the rhythm of the storytelling, weaving through the tale and sweeping the listener away. 
A two-course meal cooked over fire by the local culinary experts of On the Hoof is included in the ticket price. This unique style of cooking provides a delicious flavour, which simply cannot be replicated in any other way.
Recommended for adults and aged 16+
Booking link: bit.ly/lughtales
Lughnasadh: Games of the Past, Sat 6th Aug, 12pm-5pm, Normal admission charges apply
Inspired by the ancient Tailteann Games, enjoy a packed afternoon of family fun at Navan Centre & Fort, Armagh.
It is believed the Celts would have trained young warriors in the use of the hurl before they moved on to wielding a sword. Hone your own warrior skills in our Poc Fada assault course, crawling under hessian sheets, dribbling a ball around a series of posts, balancing the ball and striking at a target.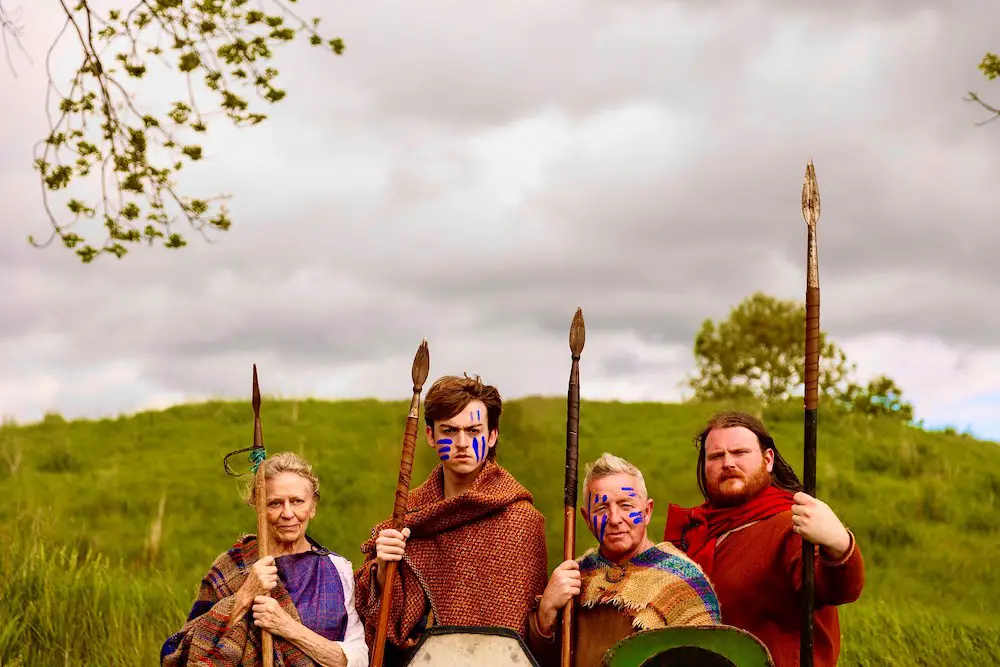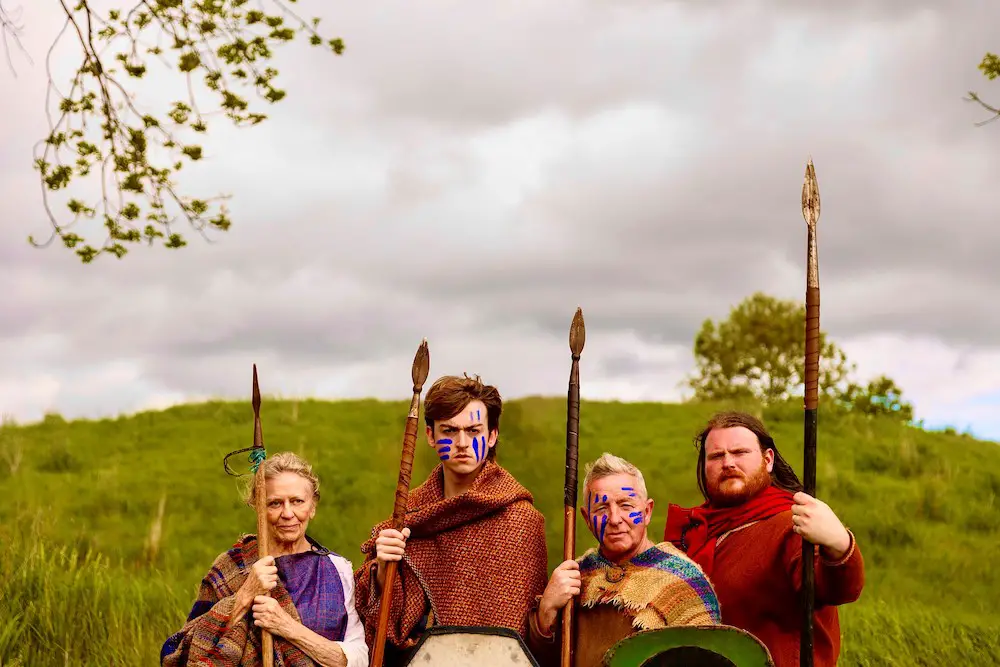 Learn how to use a spear & throw a javelin and hunt for your own food! Discover the different animals that the Red Branch Knights would have hunted, before taking part in your own self-led food hunt in the woods.
Meet Laeg, Cu Chulainn's famous charioteer as we celebrate the horse as a royal animal, used in warfare alongside the chariot! Our special hobby horses can lead you to victory in the Tailteann Derby!
No Tailteann Games would be complete without a special hand-fasting ceremony. Gather around the Sacred Stone and witness our special trial marriages!
Day ticket covers whole event from 12pm-5pm or drop in at your leisure throughout the afternoon.
Booking link: bit.ly/lughgames
Lughnasadh: Wellness for the Future, Sun 7th Aug, 7:00am-10:30am, £20.00pp
To conclude our mini festival of weekend events marking the Celtic festival of Lughnasadh, we invite you to join us for an early morning of meditation, yoga, drumming and dancing!
Lughnasadh traditionally marks the beginning of the harvest, the perfect time to gather together with others to thank nature. 
Meditation coach, Ann from Xhale will support you during this special celebration of the harvest, exploring the magical link between meditation and creativity. Together, we will create a Lughnasadh Mandela using objects and paint derived from nature. This will provide clarity, focus, energy and wisdom to guide our mindfulness session.
A time to pause, appreciate and reflect, as well as to look forward to the future. Our morning Wellness programme will include sessions of meditation for the mind, yoga for the body, drumming for the auditory senses and, of course, no Lughnasadh celebration would be complete without some dancing!
Booking link: bit.ly/lughwell
Sign Up To Our Newsletter