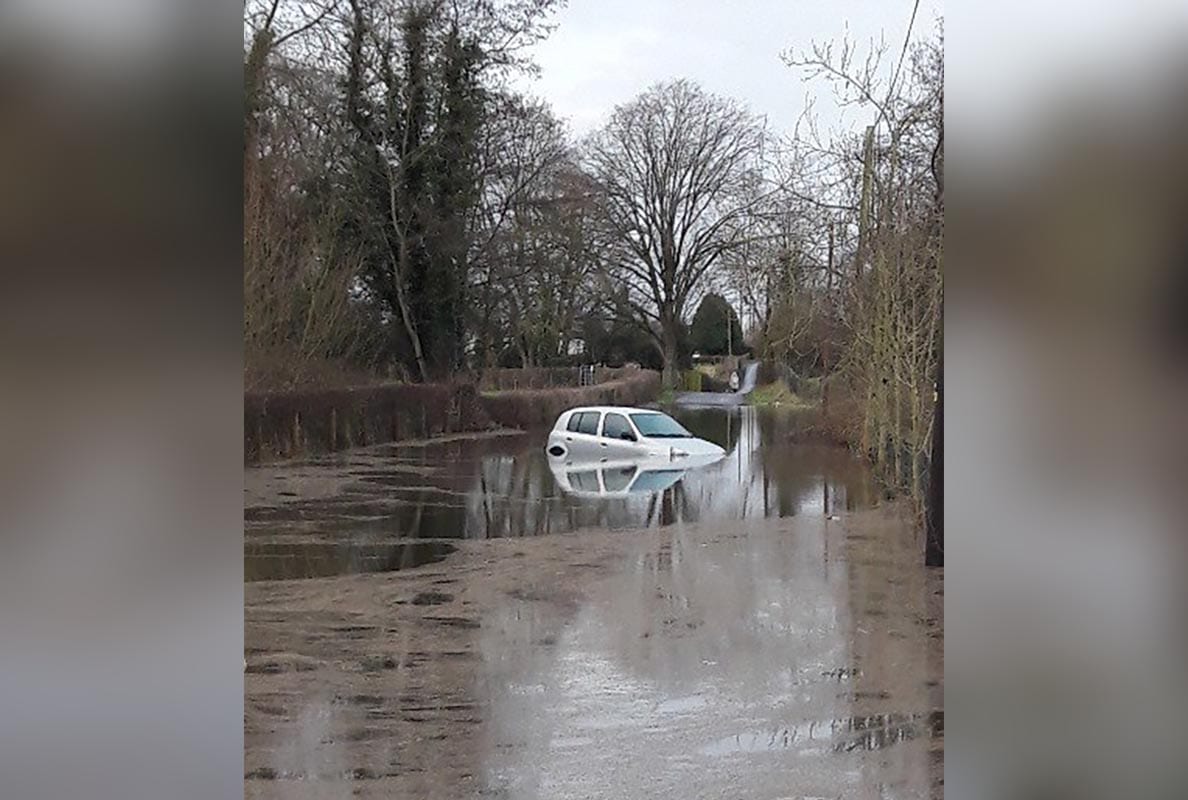 Police have issued a warning to motorists to be aware of flooding on roads around Co Armagh this morning.
The above photo was taken on the Tirmacrannon Road in Loughgall this morning (Monday).
A PSNI spokesperson said: "Please be aware the Tirmacrannon Road in Loughgall is closed due to flooding.
"Some other minor roads in the area may be affected as well.
"Please take it easy on the roads and if it looks like it might be deep, take the long way round."
Last night, an elderly man had to be rescued as rising flood waters engulfed his car in Armagh.
Emergency responders were tasked to the scene as the man was carried away from his car on the Ballycrummy Road in the city around 5.45pm.
Some residents in Tassagh have been hand-delivered sandbags as the Callan River is flowing at full capacity due to the milder weather and subsequent melting snow.
Read more: Elderly man rescued from flood waters as residents issued with sandbags
Sign Up To Our Newsletter