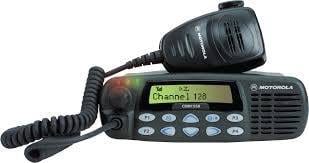 Police in Armagh are appealing for help in catching the "callous thieves" who broke into an Order of Malta ambulance and stole this radio.
The vehicle had been parked in Armagh Business Park on the Hamiltonsbawn Road and the thieves stole the communications radio.
The ambulance was last checked on May 4.
But officers believe the theft may have happened overnight on Sunday, May 15 and into Monday, May 16, when two other business premises at the park were broken into.
Police, in appealing for information, said: "The Order of Malta are a charitable organisation and they are now in the unjust position of having to raise more than £300 to replace this radio.
"Order of Malta dedicate their time to helping and supporting people in their local community so let's see if we can return the favour.
"If you have information that could help please phone us on 101, quoting ref: 234 170516."
Read more news:
Black Mamba drug 'worse than heroin being sold in Armagh'
First new store at vacant Tesco has potential to create up to 100 jobs
Air quality safety breach: Armagh named one of UK & Ireland's most polluted
ETT pulls plug on Armagh leaving 38 apprentices seeking alternative training provider
Man (20) dies after road traffic collision in Portadown
Armagh woman who cut dog's tail has sentence increased upon appeal
Council no plans to buy Courthouse — despite newspaper claims
Staff and pupils' in cookery book fundraiser in memory of Lesley-Ann and John
Sign Up To Our Newsletter