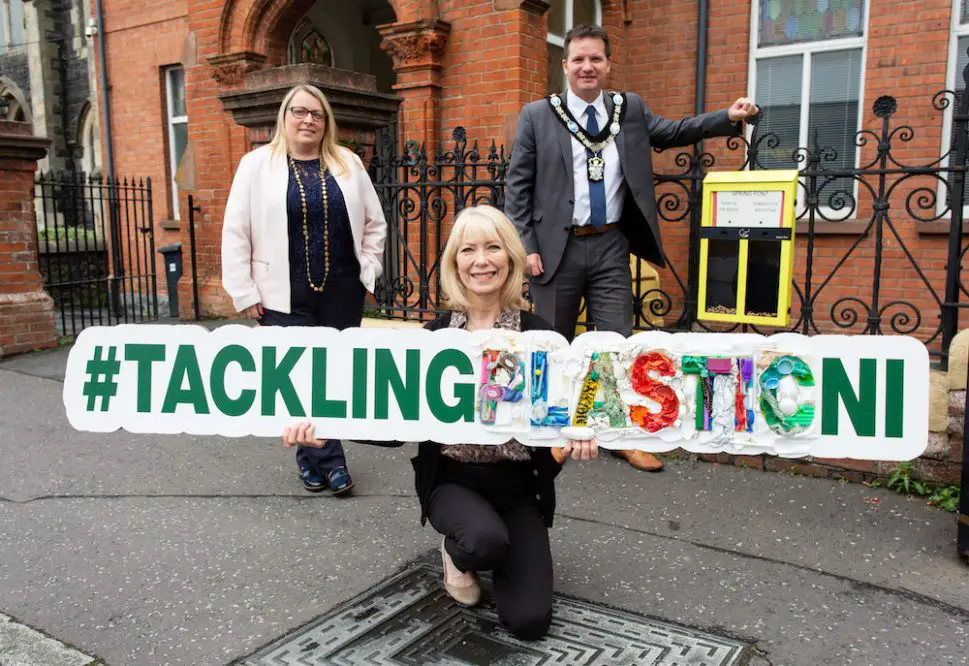 Environmental charity Keep Northern Ireland Beautiful has been working in collaboration with Armagh City, Banbridge and Craigavon Borough Council to provide dedicated cigarette butt bins in the borough.
Installed since May 2021, the bins are placed in four locations: Town Hall, Union Street, Lurgan; Council Building, Huntly Road, Banbridge; Wilson Street carpark, Portadown and; McCrums Court, Armagh.
Each ballot bin displays a question and two answers.
Smokers will vote by putting their cigarette butt in the slot underneath their chosen answer.
Cigarette butts will stack up behind the clear glass front in two columns displaying which answer is more popular. Bin creator Hubbub claims the clever incentive has proven to reduce cigarette butt litter by up to 46%.
Councils across Northern Ireland have been taking advantage of this scheme from Keep Northern Ireland Beautiful. As restrictions on outdoor activities are lifted, it is anticipated that the ballot bins will prove increasingly popular. It is reported that these bins have really addressed the cigarette litter issues experienced in certain areas.
Lord Mayor Alderman Glenn Barr said: "The cigarette ballot bins are an excellent way to engage with the public outdoors.
"The bins use nudging behaviour to change approach and are a fun way to get people engaged in putting cigarette butts into a bin rather than just stubbing them out on the ground and not thinking about their actions. We are always looking for new, innovative ways to engage with our residents and visitors whilst addressing the important issue of litter and the ballot bins allow us to do this". 
Keep Northern Ireland Beautiful hope this scheme will highlight the problem of plastic pollution in NI.
The environmental charity published the 'Litter Composition Producers Report 2019-2020' earlier this year that summarises key findings of litter found on-street in Northern Ireland between 21st January and 4th March 2019.
Commissioned in anticipation of incoming legislative requirements set out in the EU Waste Directive and Plastics Directive, the Report is the most comprehensive and detailed report for Northern Ireland to date, and aims to lift the lid on the reality of littering to find a long-term solution and reduce the financial impact litter is having on the taxpayer.
The Report stresses that tobacco companies' produce is prominent with cigarette butts accounting for 37% of all litter.
Christine Chambers from Keep Northern Ireland Beautiful said: "The cigarette ballot bins are a fun way to encourage smokers to dispose of their litter responsibly. Most people aren't aware that cigarette filters contain a form of plastic called cellulose acetate. The bins and are proving to be a useful tool in the borough's efforts to tackle waste as well as adding a bit of social engagement."
Councils and individuals are encouraged to make a commitment now to reduce pointless plastic by signing a 'Plastic Promise'. Visit www.liveherelovehere.org/plasticpromise to find out more.
Sign Up To Our Newsletter