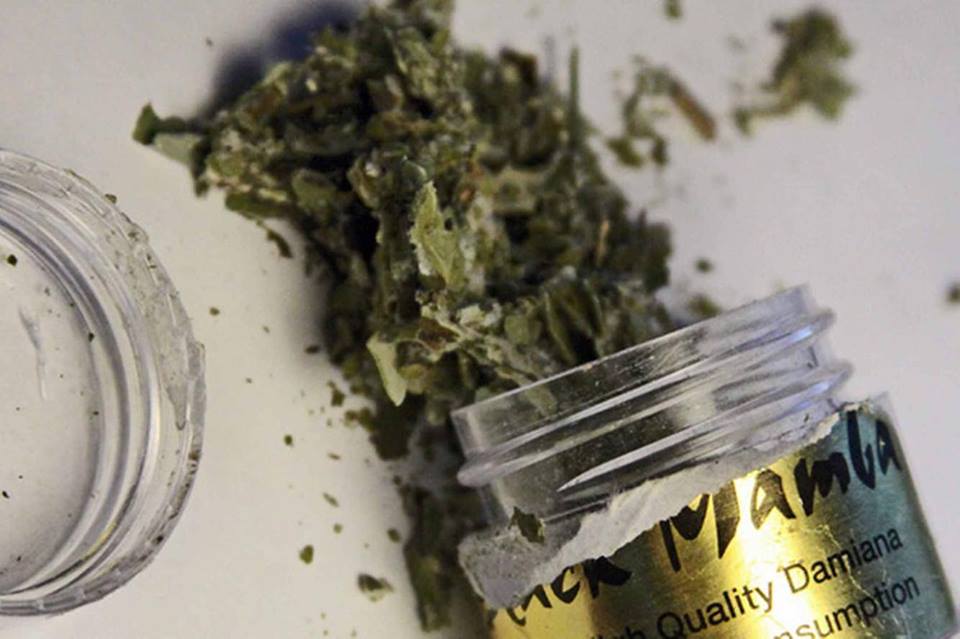 A dangerous legal high which some experts claim is worse than heroin is being sold by a "well-known local drug dealer" in Armagh, it has been alleged.
Black Mamba is a synthetic form of cannabis and has allegedly been sold out of a property in the city centre for some time, according to one local resident.
The man, who did not want to be named, contacted Armagh I after alerting police and local politicians about what he claimed was going on.
He said: "As if Armagh needed this. He's a well-known drug dealer, now selling Black Mamba and if you read about it, it's worse than heroin.
"He's openly selling it; making no effort to hide his tracks – he even talks about it on his Facebook.
"I can't see anything being done about it because it is legal but the effects of it can be devastating. Something bad's going to happen sooner rather than later."
According to the website FRANK, use of the drug can lead to psychotic illnesses, including schizophrenia and the lack of information is the major concern surrounding the product.
Allen Morgan, a leading expert on drug use, says little knowledge on the drug makes it so dangerous.
"With drugs such as heroin at least we understand them and can treat people in the correct way. That's not the case with legal highs," said Mr Allen.
He added: "People assume that because they're legal they're safe. That clearly isn't the case and people may react to them in very different ways. There's very little known about these substances. That's what's worrying."
The PSNI in Armagh said all drugs, in whatever guise they come, are dangerous.
Inspector Kieran Quinn, when contacted by Armagh I, said: "We would urge anyone with information about the illegal supply or use of drugs to contact us.
"All drugs that are taken without the appropriate medical advice are dangerous and people who dabble in drugs are gambling with their health and lives.
"Drugs come in all guises and all are equally dangerous.
"We are committed to preventing and detecting this crime and information from the community is invaluable. If you have information that can help us stop this activity please phone us on 101."
Read more news:
First new store at vacant Tesco has potential to create up to 100 jobs
Air quality safety breach: Armagh named one of UK & Ireland's most polluted
ETT pulls plug on Armagh leaving 38 apprentices seeking alternative training provider
Man (20) dies after road traffic collision in Portadown
Armagh woman who cut dog's tail has sentence increased upon appeal
Council no plans to buy Courthouse — despite newspaper claims
Staff and pupils' in cookery book fundraiser in memory of Lesley-Ann and John
Portadown man Willie loses cancer battle months after dream wedding
Sign Up To Our Newsletter