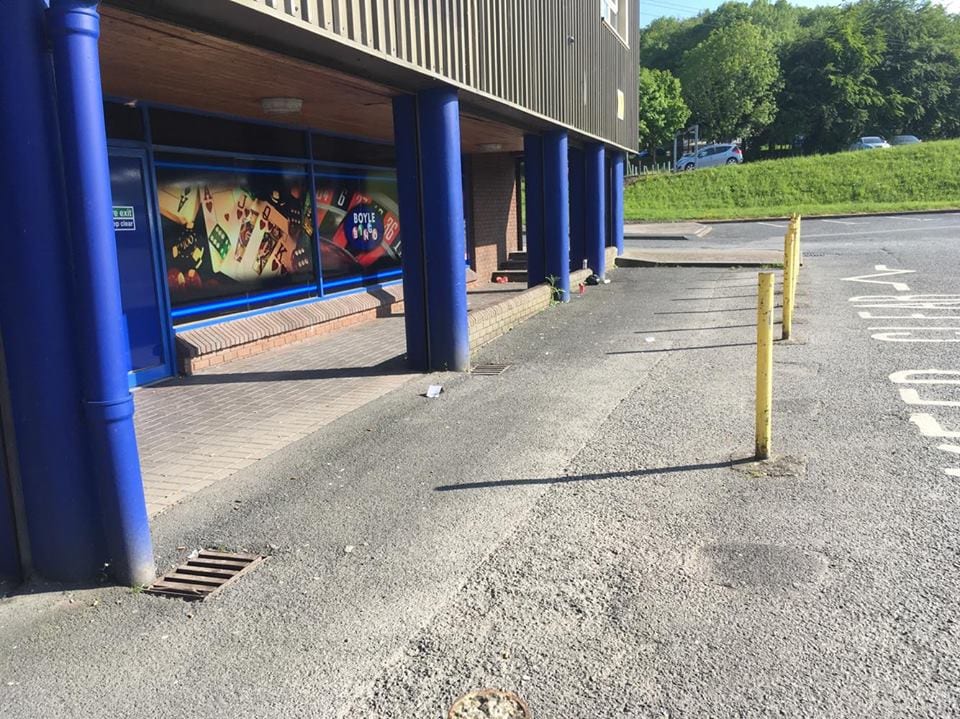 A covered area at the rear of the Dobbin Centre in Armagh has offered shelter to assembled drinkers for some time now.
We make no apologies in saying that – we have all seen them!
But the strip to the rear of Boyle's Bingo will shortly disappear – leaving those who openly flout the bylaws out in the cold.
The area overhanging the first floor of the Dobbin Centre has offered cover from the elements. It has offered relative seclusion too.
You could be forgiven for thinking it looks like Armagh's only 24-hour covered beer garden.
We have even seen chairs brought along, providing comfort to those who quite happily while away the day with a blue bag full of their favourite tipple!
But now a small extension is being planned to the bingo hall, which will see that pathway disappear. A new path will be provided, but the sheltered overhang will no longer exist when the extension is added.
It is 16 years since a bingo hall first opened at the Dobbin Centre.
There have been previous works and refurbishments but this is the first time an extension has featured.
An application for the work was submitted in February and it will be recommended for approval at a meeting of Armagh City, Banbridge and Craigavon Borough Council's planning and regulatory services committee this month.
Consultation was made with the NI Environment Agency because of the site's close proximity to St Malachy's Church, but no objections have been made on an historic buildings basis.
The work, it is expected, will be carried out in the coming months.
Before the wetter, darker evenings draw in again…
Read more news:
REVEALED: Just how much was raised in car park charges at our local hospitals?
Mall litter shame: Bottles, wrappers and even soiled nappies blight city green
More than 20,000 expected to flock to Armagh show
Police bail for man arrested in connection with murder of Bessbrook pensioner
Tandragee 100 organisers win prestigious Queen's Award for Voluntary Service
Wheelie bins torched during night of vandalism in Co Armagh village
Armagh's latest hot food takeaway plan at former Jet Filling Station
Tandragee business given go-ahead for £4m factory extension plans
Sign Up To Our Newsletter