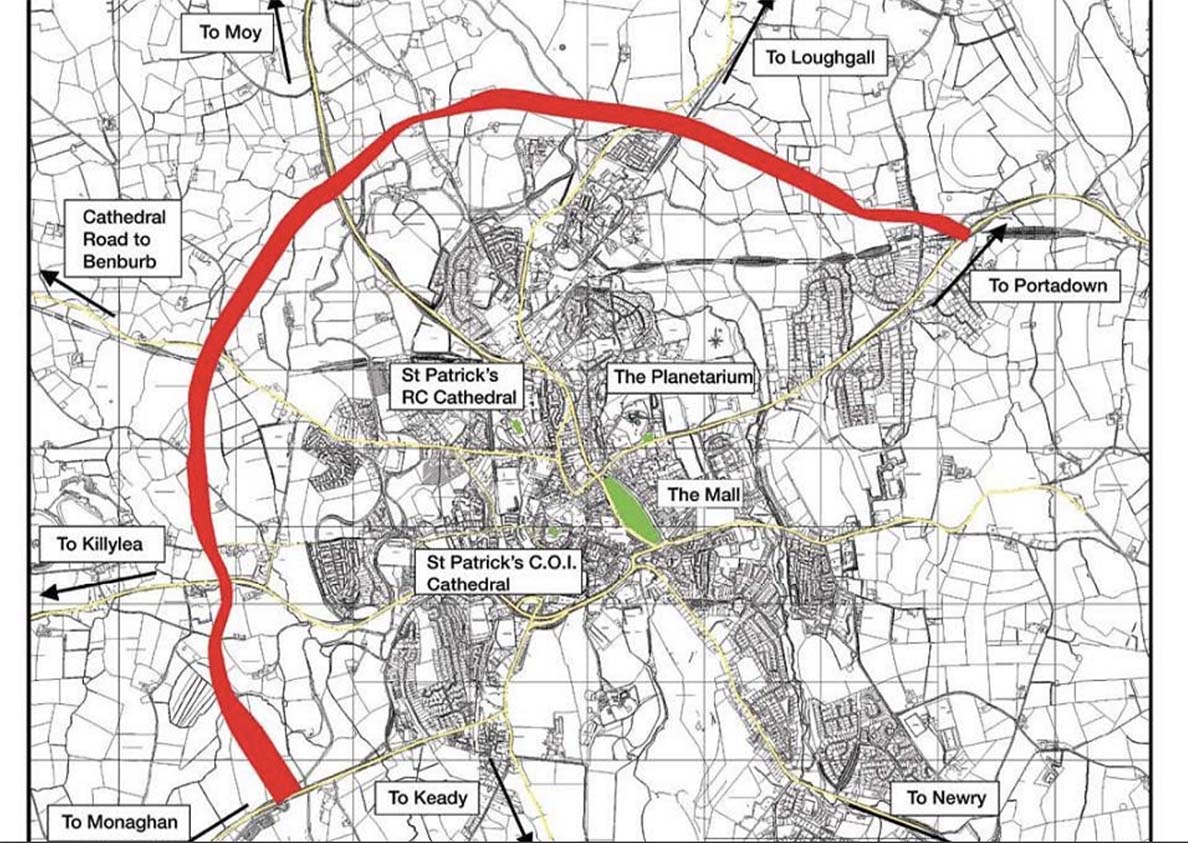 Armagh's new £30m leisure village can no longer be used as an excuse to stall the links roads around the city, according to one MLA who pressed on the matter this week.
SDLP MLA Justin McNulty MLA met with Divisional Roads Manager Simon Richardson this week demanded urgent progress on the Armagh east and west link roads.
"Various ministers in recent years have highlighted the local Council's ongoing masterplan process for the Armagh Leisure Village as a reason for not progressing the Armagh North – West Link Road," Mr McNulty stated.
"The Council has confirmed its preferred site so there is no reasoning for holding this project any further."
Mr McNulty added: "Armagh's traffic congestion is beyond a joke and motorists are constantly complaining about the lack of investment in the roads infrastructure around Armagh City.
"For many years now there has been much talk of the various by-passes but there has been little in the way of progress.
"Motorists see investment in roads infrastructure across the north and yet Armagh always seems to have lost out.
"I raised the chronic underinvestment in the roads infrastructure around Armagh City and I don't mean just repairing the potholes which blight our area at the minute.
"We need to see real investment in the infrastructure around our city if the area is to grow and thrive economically in the future.
"Time and time again motorists tell of long waits in traffic in every approach road into the City. This is unacceptable."
"These projects are vital for the economic survival and regeneration of a small city like Armagh.
"It's not good enough to concentrate investment on roads in and around Belfast, and these local developments must be a priority for the Department of Infrastructure going forward."
The east link route runs from the A3 Portadown Road to the A28 Markethilll Road, forming a junction with the A51 Hamiltonsbawn Road.
The most recent estimated costs for this road were between £12 million and £20 million.
The north and west link plan would connect the A3 Portadown – Armagh – Monaghan Road and originally cited a corridor which would extend  6.9 kilometres around the western and northern outskirts of Armagh City. The current estimate for the cost of this scheme is in the range £55 million to £75 million.
Sign Up To Our Newsletter