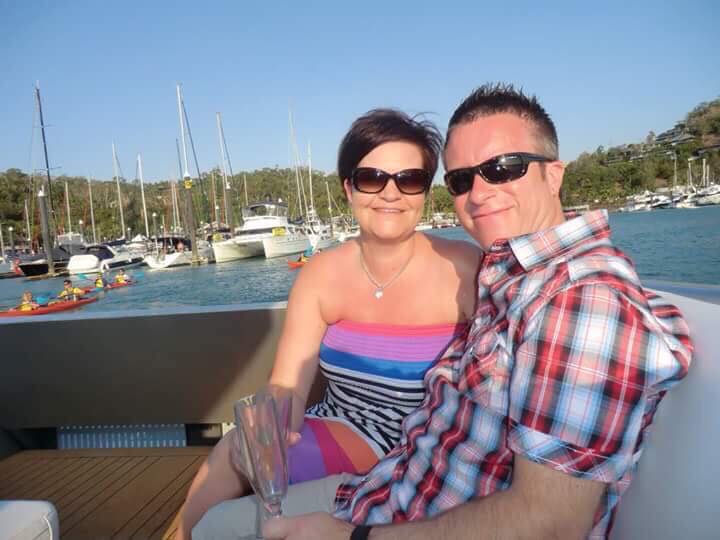 An Armagh woman is preparing to give the ultimate gift to her husband – by donating a kidney.
Hayley McCurry and her husband John, who is originally from Dungannon, will undergo surgery in Belfast tomorrow (Tuesday).
The couple emigrated to Austrlia in 2011 and married in December of the following year.
Having settled in Perth in Australia, they have been blessed with two beautiful children.
But last year their world was turned upside down when John became ill.
Hayley – speaking from hospital tonight (Monday) – said life had been "a rollercoaster" for them in the months which had followed.
She told Armagh I : "John was diagnosed with chronic kidney disease last July. We made the tough decision to return back home in November and John has been on dialysis since December."
Hayley knew that she wanted to do what she could for her husband but admits there was much to consider.
She added: "I was tested as a possible living donor and came back a perfect match, although it was a very tough decision with two young children."
Hayley, a former pupil of Armagh Secondary School, will have her left kidney removed and transplanted into John in a 'live donation'.
Speaking from the transplant ward, she admits it will be the "bravest, nervous, rewarding thing ever" for both she and John.
Hayley added: "I have always been an organ donor so it made sense to be a living donor and have my own family benefit from this.
"We are hoping for a smooth transplant and getting our lives back to normality."
The couple have many family and dear friends who will be sending their good wishes and thoughts and prayers for a successful procedure and a full and speedy recovery.
We too would like to send our best wishes to both Hayley and John, a remarkable couple, for a return to full health and every future happiness.
Sign Up To Our Newsletter