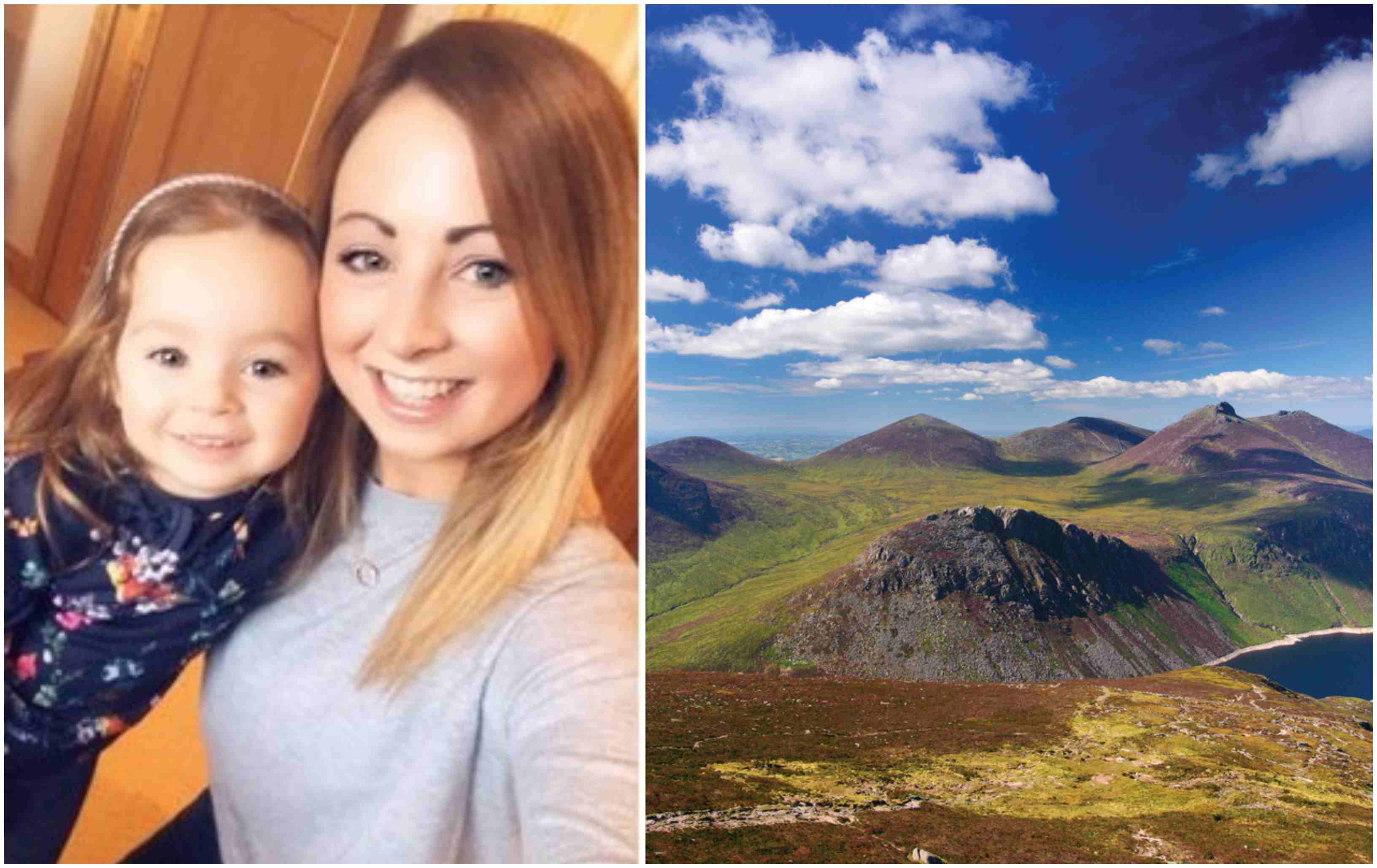 A Co Armagh group will be walking 22 miles of the Mournes walls to raise money for a charity which has helped a mother whose young daughter suffers from a form of cerebral palsy.
Rose, the daughter of Sarah Douglas, was diagnosed with hemiplegia at just 18 months old, which was caused after she suffered a stroke in the womb.
The condition is a mild form of cerebral palsy and, in Rose's case, affects the left side of her body.
Following the diagnosis, Sarah took to the web to find help and it came in the form of HemiChat, a charity that specifically supports and unites families affected by hemiplegia.
Rose's mother Sarah – who has a JustGiving page – explained: "Straight away I was connected to a network of people that could suddenly 'get me' and could answer questions you didn't want to ask others.
"HemiChat fund days out for families to unite together and meet other people travelling the same journey and we too were able to go on these."
Sarah, along with three others have, therefore, decided to walk 22 miles of the Mournes walls for the charity so that they can continue to support and unite families while raising more awareness on hemiplegia.
Speaking to Armagh I, Paul Gwynne, one of those taking part, said: "Rose, who the event is for, her mum and my wife would be best friends, and Rose and our son, Charlie, would be close.
"The condition affects quite a lot of people. I have never known anyone else with this before and seeing the stuff that she has had to go through is amazing.
"To see a wee child pushing through to open a bottle, fighting with me last week at the Balmoral Show that she could open the bottle, it is amazing to see."
Paul hailed the benefits of HemiChat and the difference they make to the lives of those families affected.
"They organise lots of days out for children that suffer from this same diagnosis," he explained.
"It's a big network for all these people to get in contact to talk about woes and problems. They say that £50 sends a family on a day out event and we have put a target of £600."
He added: "The charity events let them see other kids and adults that have got this but have pushed through and are not disabled by any means.
"One of the reasons Sarah uses it so much is for Rose to see what she can do."
Paul, owner of Airwolf visual, an aerial and ground media solutions company, will also be making a documentary video with drone shots from the top of the Mournes.
He said he hoped this could be used by HemiChat afterwards to show what people are doing for the charity and to raise awareness.
If you wish to make a donation for the charity you can visit the justgiving page. 
Sign Up To Our Newsletter