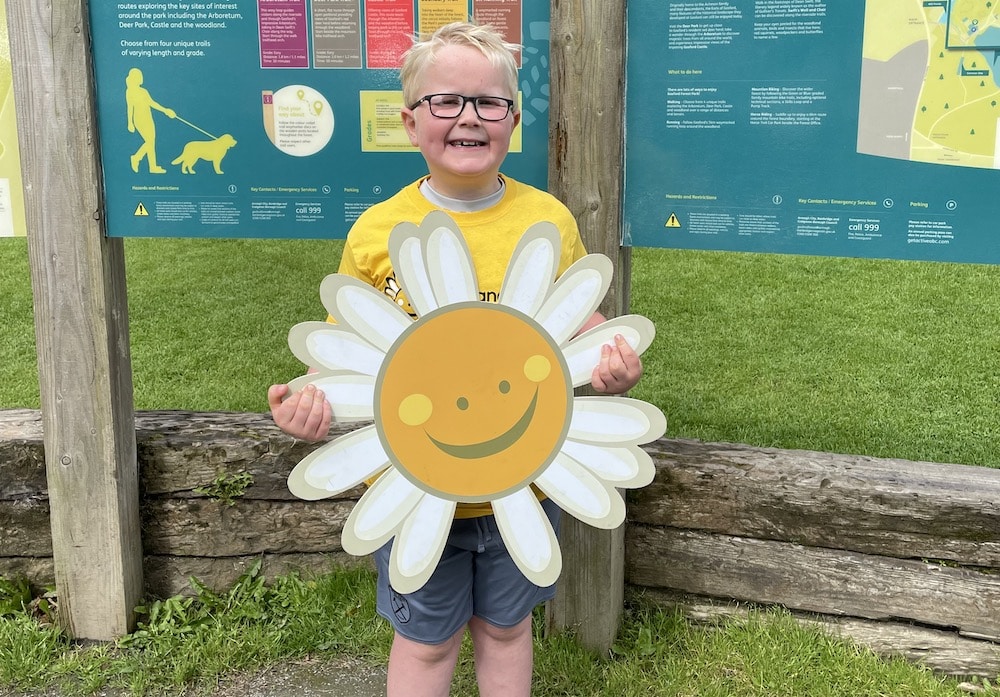 Dedicated local fundraisers, the Armagh Support Group, are organising a family friendly Daisy Dander at Gosford Forest Park on Saturday, September 30 in aid of children and young people impacted by cancer.
The event will kick off at 2pm. The walk has been designed for little feet, following a nature trail and all children can take part free of charge, with adult tickets costing £5.
All funds raised will go towards Cancer Fund for Children, a charity that works to empower, connect and strengthen children, young people and families impacted by cancer.
Speaking on this, member of Armagh Support Group, Karen Brown said: "My family has experience of childhood cancer, first with my brother Graeme who passed away when he was just 15-years-old, and then with my son Tom (pictured) who was diagnosed with Neuroblastoma in 2015 at just 4-weeks-old.
"Services like those provided by Cancer Fund for Children are so vital in supporting families as they navigate this often life-changing experience and we at the Armagh Support Group are proud to do our part in helping to fund these services.
"We want everyone to join us at Gosford Park on Saturday, September 30 and help us support children and young people, while having a great day of family fun!"
South Down Regional Fundraiser with Cancer Fund for Children, Aisling Gibson, added: "September is Childhood Cancer Awareness Month and before it's over, approximately 12 children and young people (aged 0-24) across Northern Ireland will be diagnosed with cancer. We are so grateful to the amazing people in the Armagh Support Group who have organised this event in support of these children and young people. The fact that Karen and her family have taken their own experiences and used it to help others is truly humbling."
The Armagh Support Group was founded in 1994 by Karen's mum, Celia Bodel, following the loss of her son. Over the last 25 years the group has raised over £300,000 so Cancer Fund for Children can help ensure no child has to face cancer alone.
Their Daisy Dander event is open for registrations on the link below but participants are also welcome to sign up on the day.
Daisy Dander – Gosford Forest Park Tickets, Sat 30 Sep 2023 at 14:00 | Eventbrite
Sign Up To Our Newsletter