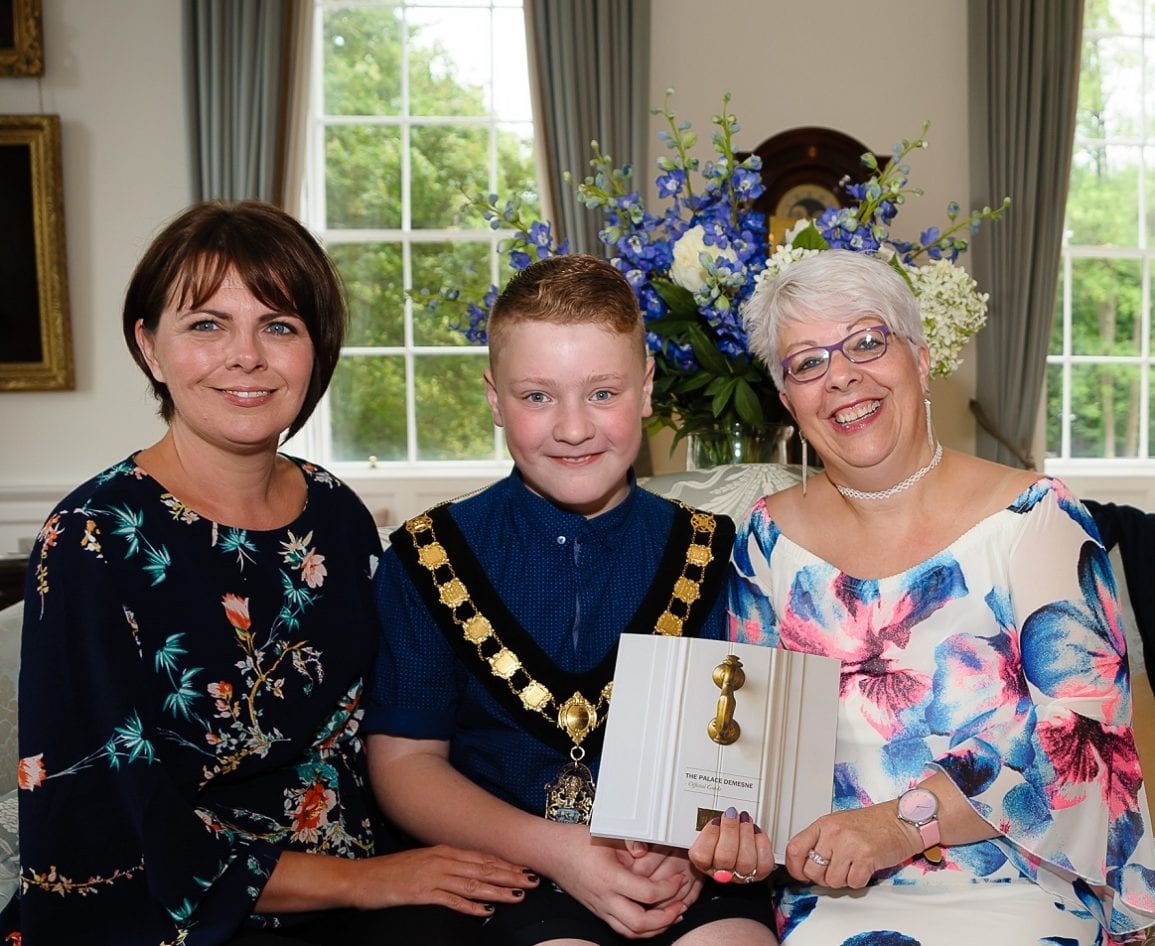 An 11-year-old Armagh schoolboy has been overwhelmed by the response to an appeal to add to his collection of 'logos' – which led directly to an invite to tea with the Lord Mayor.
It all started with a beautifully written letter from Sean Joseph McCourt-Kelly addressed to Lord Mayor Julie Flaherty.
In it he offered his congratulations and respectfully asked for 'logos' to add to his collection of emblazoned merchandise and autographs.
Lord Mayor Flaherty appealed for people to help him swell his collection by sending her logos that she could personally pass on.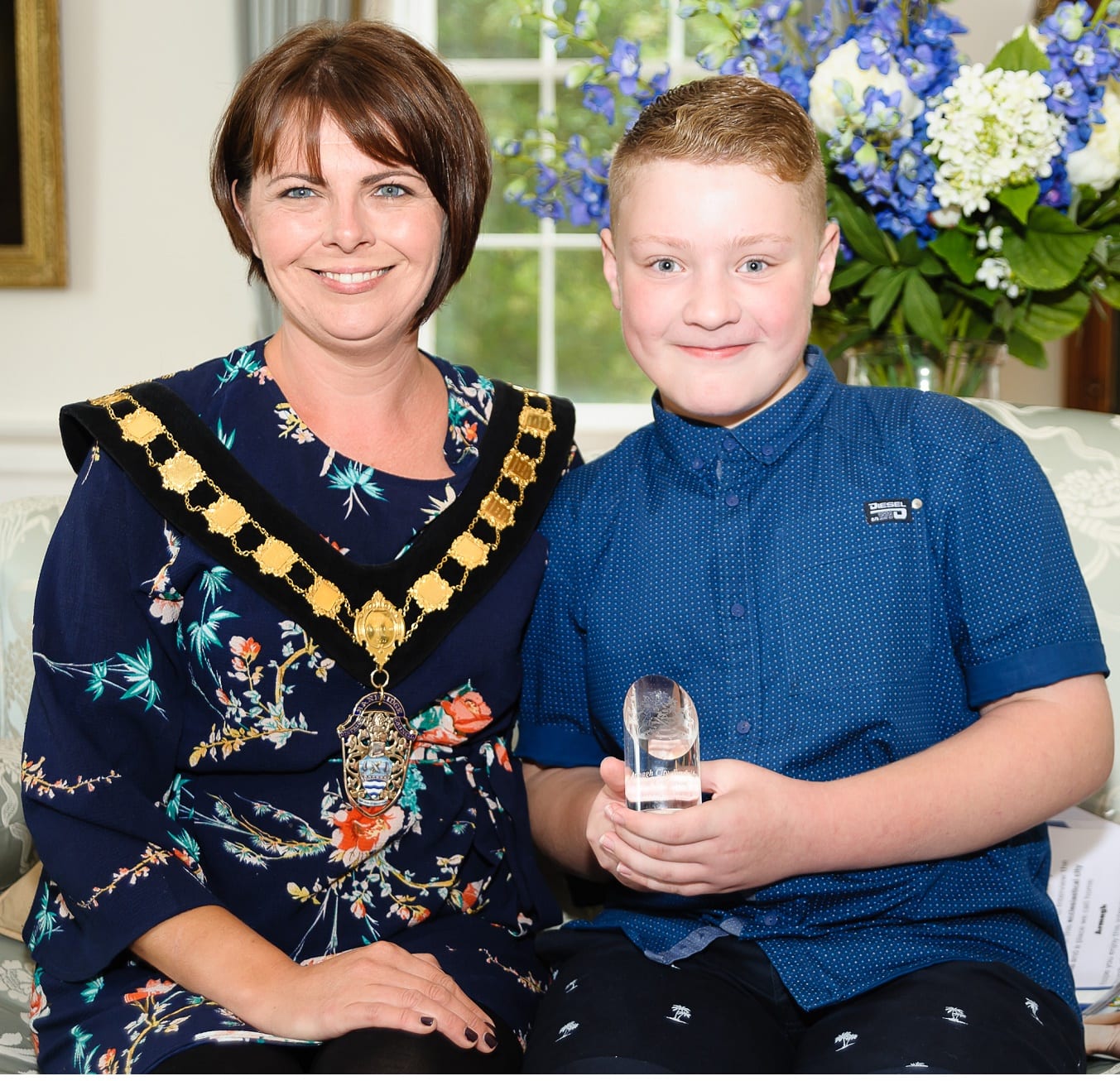 When Armagh I featured a story on his letter, it all took off from there – and ended in an invitation to come along to the Palace to meet the Lord Mayor and bring along his collection.
Lord Mayor Flaherty had been tickled pink by the penned plea, describing it as "superbly cute".
Since then Sean has been sent items en masse from numerous companies.
His mother Anne-Marie is thrilled for her enterprising boy.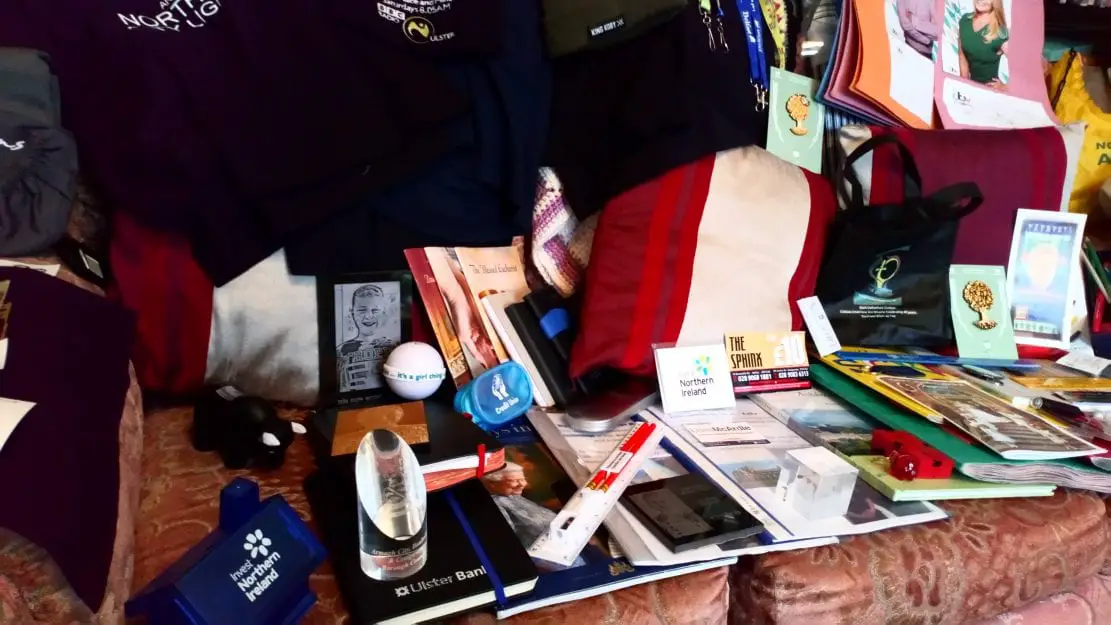 But she hastened to tell  Armagh I : "I don't know where we are going to put it all!"
We caught up with the young man and were also taken aback by his collection to date, with no signs of slowing down any time soon.
Not the most usual hobby for anyone, never mind one so young, but it has really taken off.
Sean began collecting 'logos' – and specifically business cards – after his father suggested it.
Since then he has written and heard back from numerous people – including Downing Street, the Royal family and even MI5!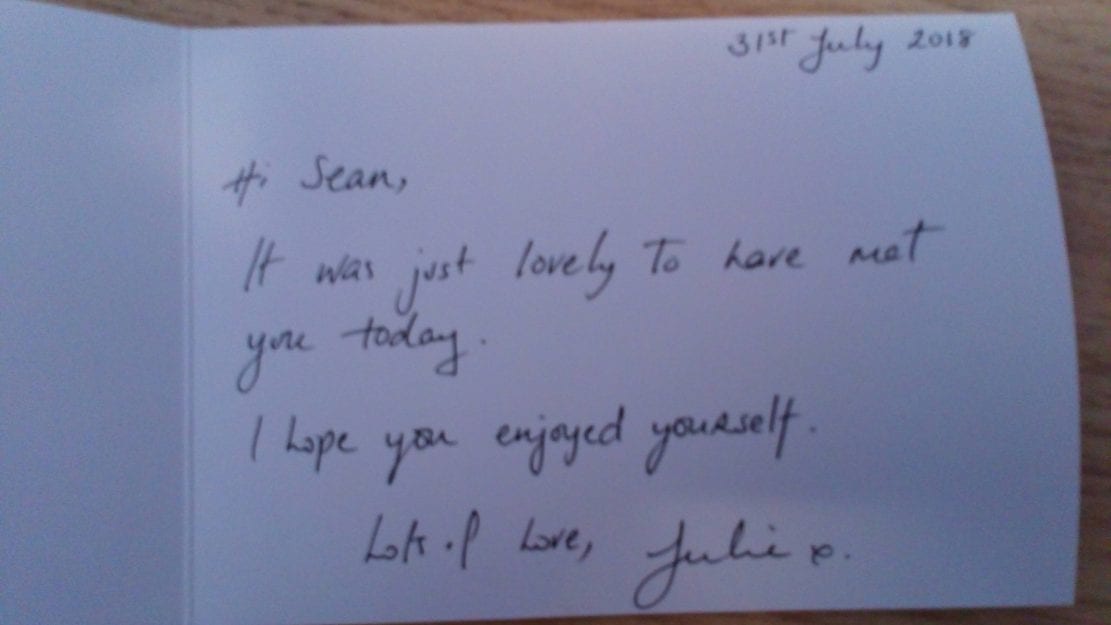 After receiving his letter, Lord Mayor Flaherty extended the invitation to afternoon tea at the Palace and it will be an occasion which will reign long in his memory.
He admits to being "very honoured" to have been asked to attend with his mum.
And he is also enjoying his new media focus, as his unusual hobby also saw him being invited along and shown around BBC Radio Foyle, where he met presenter Mark Patterson and The Undertones bassist Michael Bradley.
Afterwards he met with the Lord Mayor of Derry City Council, John Boyle, in the parlour of the Guildhall for tea.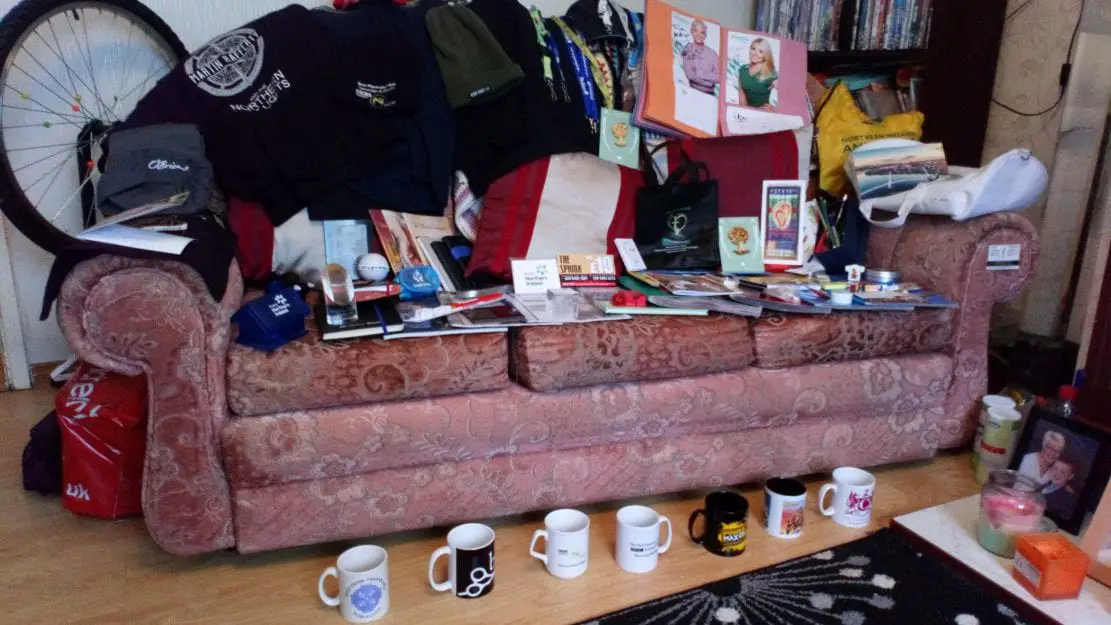 Anne-Marie says it's hard to refuse her son's requests for such a simple object that means so much.
"I think people send him these letters and logos because Sean is just so polite," she explained.
Anne-Marie may wish to think about adding an extension to the family home, however.
For, when asked if his collection was complete, Sean says far from it!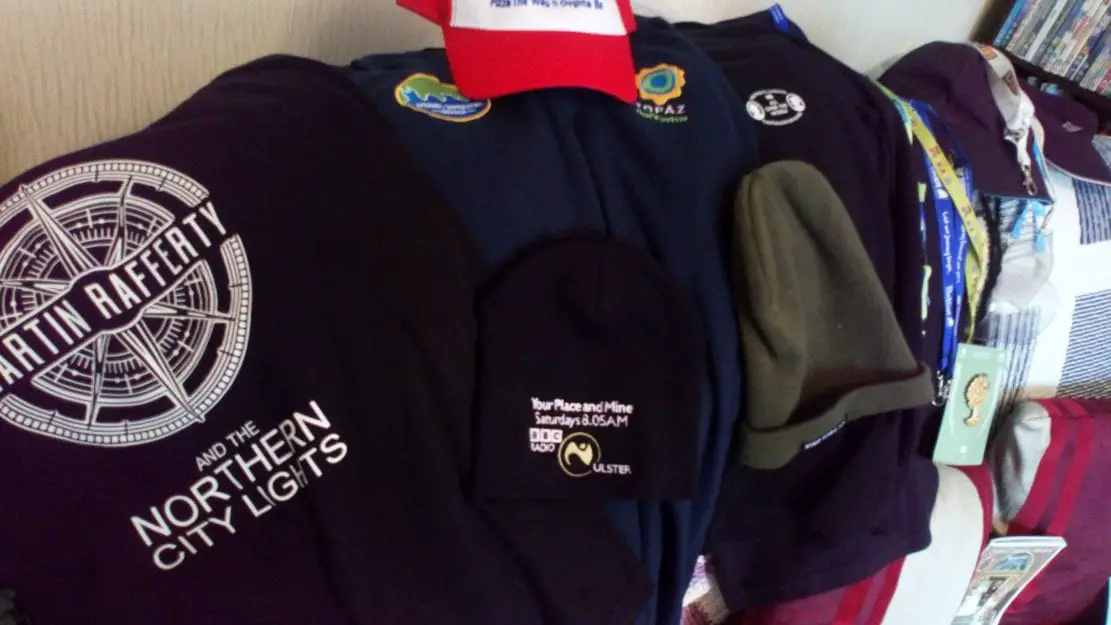 He still wishes to get 'logos' or business cards from the leaders of all of the political parties in Northern Ireland.
Now who is to say he won't…
Sign Up To Our Newsletter