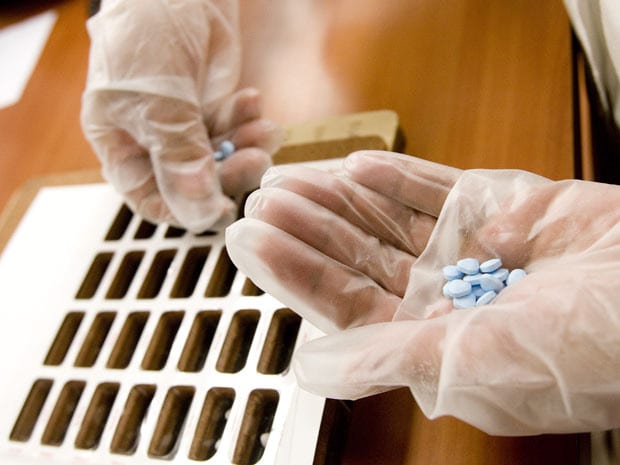 A county Armagh pharmacist jailed earlier this year for illegally supplying almost a million prescription drugs has been struck off the register.
The Belfast Telegraph reports that 46-year-old Maurice Currie had "brought the profession into disrepute and has inflicted serious damage on the reputation of pharmacists of NI."
Mr Currie was subsequently struck off following a hearing of the disciplinary committee of the Pharmaceutical Society of NI.
"We are satisfied that his actions are fundamentally and incompatible with remaining on the register," said chairwoman of the committee Gillian McGaughey.
At Newry Crown Court last April Currie pleaded guilty to 12 charges of illegally supplying prescription medicines and controlled drugs.
The court heard that over a five year period between Currie gave out a total of 875,000 tablets which were worth £60,000 to his Railway Street pharmacy in Armagh but could have been sold for up to £600,000 on the black market for prescription tablets.
His defence claimed he had been acting under duress from a "shadowy figure" from west Belfast.
The judge accepted that he succumbed to criminality after the death of his mother in which he suffered depression that could be considered post-traumatic stress disorder.
Currie was sentenced to 12 months in prison.
Read more news:
Witness appeal to accident which led to Armagh pensioner's death
New tougher community orders to give criminals the chance to avoid prison
Pensioners' lucky escape after bungalow blaze
Anti-social behaviour complaints before People's Park opens to public
B&Q to pull out of Craigavon with 80 jobs set to go
Newsletter
Sign up for our weekly newsletter here.