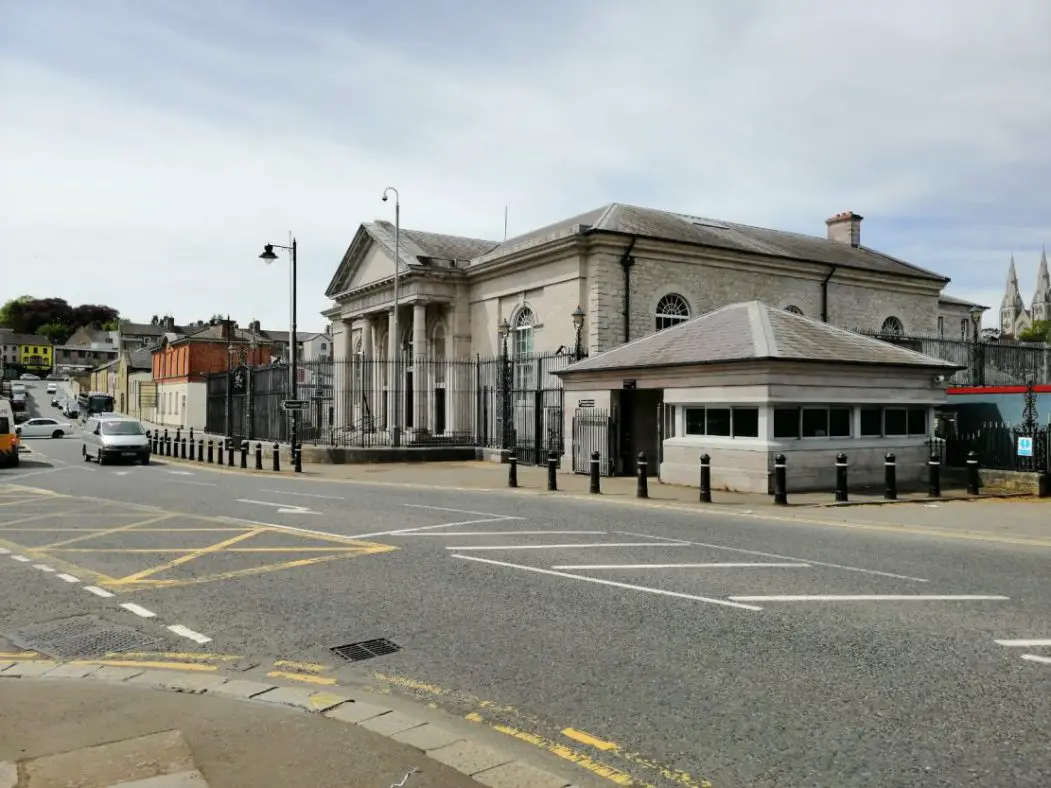 An Armagh man with 142 prior convictions has been refused bail due to fear he will commit further offences.
The 26-year-old's solicitor stated that the defendant "is more of a nuisance than a danger to anyone".
Jody Curry, 26, of Cusher Green, appeared charged with two counts of disorderly behaviour, two counts of assault on police, resisting police and possession of an offensive weapon at the city's Magistrates' Court on Tuesday, produced via videolink from Maghaberry.
Court heard the charges related to two separate incidents and that the defendant had spent just over two weeks in custody.
The matters had been listed for a bail application and prosecution informed the court that this was being objected to due to the risk of further offences.
Curry came before the court with 142 prior convictions on his record.
Prosecution stated that in the more recent of the two alleged incidents police had approached the defendant who allegedly had in his possession a baton.
She said: "Instead of reacting responsibly with police, he kicked off leading to further alleged offences.
"This is a troubled young man with a history of bail breaches."
Defence barrister Bobbie Rea stated: "This is an unfortunate reality, a well-founded one but this is a man with a very unfortunate upbringing."
Court heard the defendant moved to Northern Ireland from South Africa with his mother, who he is now estranged from.
Mr Rea alleged in court that Curry's mother had been cohabiting with a male who had become abusive.
He stated: "Mr Curry has held the police accountable for actions not being taken earlier in this."
Mr Rea continued: "This is a young man who stands out in a crowd even when going about his normal business, this is not a criticism but a reality.
"I submit that he is more of a nuisance than a danger to anyone."
District Judge Paul Copeland stated: "My concern is how you are likely to behave if you are released on bail.
"Given your record, your history of bail breaches and the suspended sentences over your head, I do not see you as an acceptable candidate for bail."
Bail was refused and the cases will return to court on May 28 for updates.
Sign Up To Our Newsletter