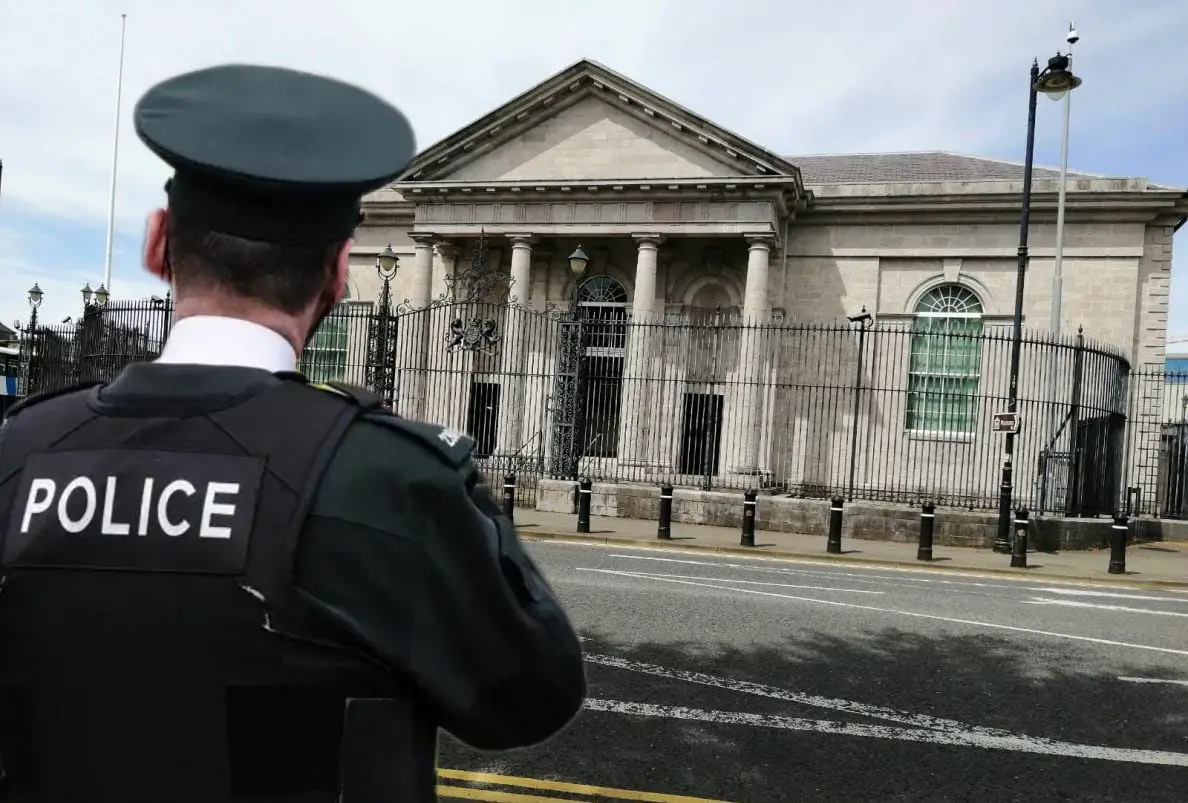 An Armagh man who made a gun sign at his ex-partner and threatened to kill her has been jailed for five months.
The 23-year-old's barrister told court that the defendant had not meant the threats but "given the climate of fear around this individual it could be threatening".
Patrick McCann, of St Patrick's Park, pleaded guilty to four counts of breaching a non-molestation order and making a threat to kill at the city's Magistrates' Court on Tuesday.
Prosecution outlined that on June 30, at 1.20pm, the injured party contacted police alleging that her ex-partner, the defendant, had breached a non-molestation order.
She had been with a friend at her sister's house and had observed McCann enter the street as she went to the shops.
Later she had gone outside the property to have a cigarette and the defendant walked past her making a smirk.
He walked past her again five minutes later and once more a minute after that.
The injured party then grabbed her child and put them into her friend's car as she believed McCann was trying to get a reaction.
Her friend drove the car towards the Drumarg area of Armagh when they passed the defendant.
The injured party observed as McCann crossed the road to be on the same side as the car she was in.
She observed the defendant just five metres from the vehicle make a gun shape with his right hand. She looked away but heard him say: "You're dead."
The injured party also said that on June 22, she had received a letter from the defendant in Maghaberry and she believed this to be the case as she recognised it from previous reports to police.
The letter contained a colouring-in picture of a digger which had her child's name on the top.
She received other letters from McCann in Maghaberry including one which asked for her to write to a prisoner and another which referred to a lost child.
When questioned, the defendant accepted seeing the injured party but denied making any threats to her.
Defence barrister Scott McWhinney stated: "Mr McCann has over the last year had a spate of offending most of which has been very ill-judged.
"Although Mr McCann would say his threats were not real, given the climate of fear around this individual it could be threatening."
He added: "I ask that you consider allowing him to draw a line under this nasty period in his life."
McCann was sentenced to five months in prison for the offences.
Sign Up To Our Newsletter