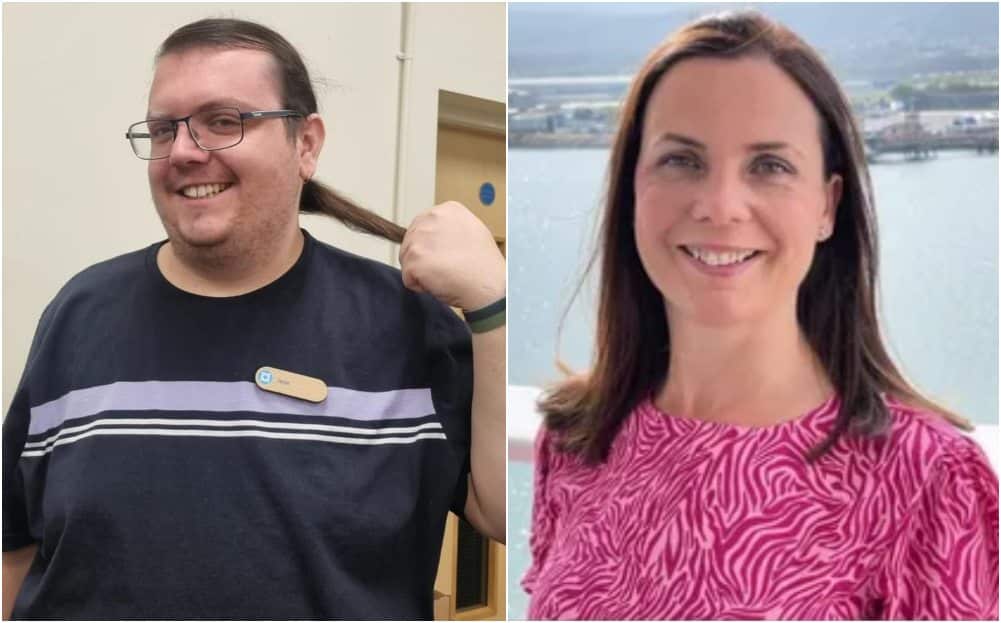 An Armagh man who lost his mother to ovarian cancer earlier this year is shaving his hair – after 10 years of growing it – to raise money for two charities in her memory.
Jede Mulholland says if his mother – who was just 48 when she died in January – could go through losing her hair, then he has no problem doing it too.
The 24-year-old Ulster Bank employee will be getting "a one all over" this Friday, September 9 in the Armagh branch – something he has avoided ever since he started growing his hair as a young teenager in high school. His hair will then be donated to the Princess Trust.
Jede is hoping to raise as much money as possible for Marie Curie, as well as Ulster Bank's chosen charity – the NI Children's Hospice.
Speaking to Armagh I, Jede says he always told his mother, Beverley, he would do something to raise money for charity.
Beverley's passing was a huge loss to Jede, his sister, Saffron and dad Gary. She was also a well-respected member of the midwifery team at Daisy Hill Hospital.
Said Jede: "It really doesn't feel like that long ago when my mum was diagnosed with cancer. It was November 2021. She started to feel sick and went and got checked out and was told it was cancer; unfortunately she was unable to recover from it and passed away in January of this year.
"This is my way of giving something back in her memory."
You can donate direct to Jede's GoFundMe page here.
Sign Up To Our Newsletter