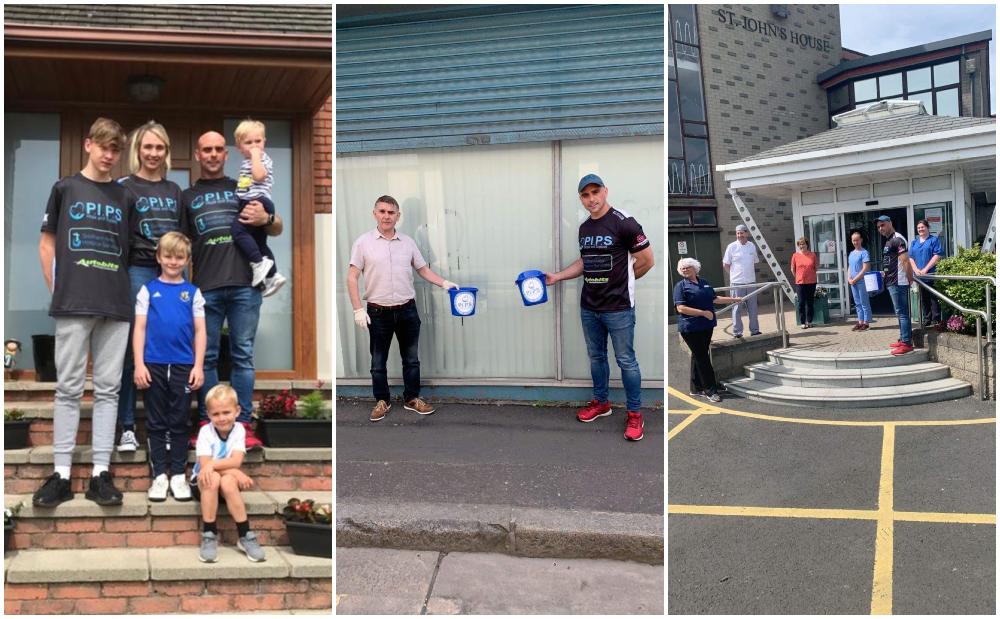 An Armagh man who had his plan to run from Belfast to Dublin for charity cancelled due to the coronavirus pandemic will cover the distance closer to home this weekend.
Back in March, Stephen Campbell had been due to run 107 miles from Belfast to Dublin to raise money for PIPS and the Southern Area Hospice.
But this was shelved at the time due to the lockdown restrictions.
Not to be beaten, however, Stephen has figured a way around this and will be taking on around 82.5 laps of Loughgall Country Park this coming Saturday.
Speaking to Armagh I ahead of his endeavours, Stephen said: "I had sort of been sitting patiently up until now. I spoke to the PSNI at the early part of the week, they had no objections as long as social distancing was in place.
"But then you would be going into the South, where you are still not allowed to go more than five kilometres from your house.
"So the Gardai said that I would have to leave it until such times that it could go ahead. Nobody knows how long it's going to be, but I feel accountable, because before then I had raised quite a bit of money but I had not carried out my end of the bargain."
Following this blow, Stephen spoke to Loughgall Country Park who agreed to let him run, as long as social distancing guidelines were followed.
He said: "It's a 1.3 mile loop and I will do it continuously until such times that I reach 107 miles.
"My background would've been as a gym-goer for years. I did a lot of Strongman tournaments the last lot of years, but I had a bit of an injury last year so it was time to hang up the Strongman end of it.
"I have been running ever since – five marathons since last March – so I fancied this Belfast to Dublin run to challenge myself and I just though it's a good one to raise a couple of pounds for charity."
Stephen chose PIPS and the Southern Area Hospice, initially setting himself a target of £3,000.
"I made it up to £2,000, and then got a donation of £1,500 from someone who wanted to remain anonymous, which took me over the target so anything now is a bonus.
"Charities need the money so more than ever now their funding has been cut. They did get a bit of funding but now all the fundraising has stopped.
"I thought from the start these are two very very well-needed charities within our communities. Very few families in Northern Ireland are not affected by either one or the other."
Looking forward to Saturday, Stephen admits to being nervous.
He added: "My biggest run up to date has been 38 miles. I had a bit of an injury going back a few months which floored me, but I got that sorted out relatively quickly.
"I've been hammering in a serious amount of miles. Even since Covid, when the event was cancelled, I said look it, I'm not going to stop training for this. I'm training harder than I ever have, I'm racking up between 11 and 14 hours a week.
"I'm under no illusions, I've got a  day's work ahead of me, but I feel that I've done enough work to get over the line.
"I thought I had enough work done on the 27th March when it was cancelled, if I haven't it done now, I'll never have it done."
If you would like to make a donation towards Stephen's mammoth task ahead, you can do so on his JustGiving Page.
Sign Up To Our Newsletter