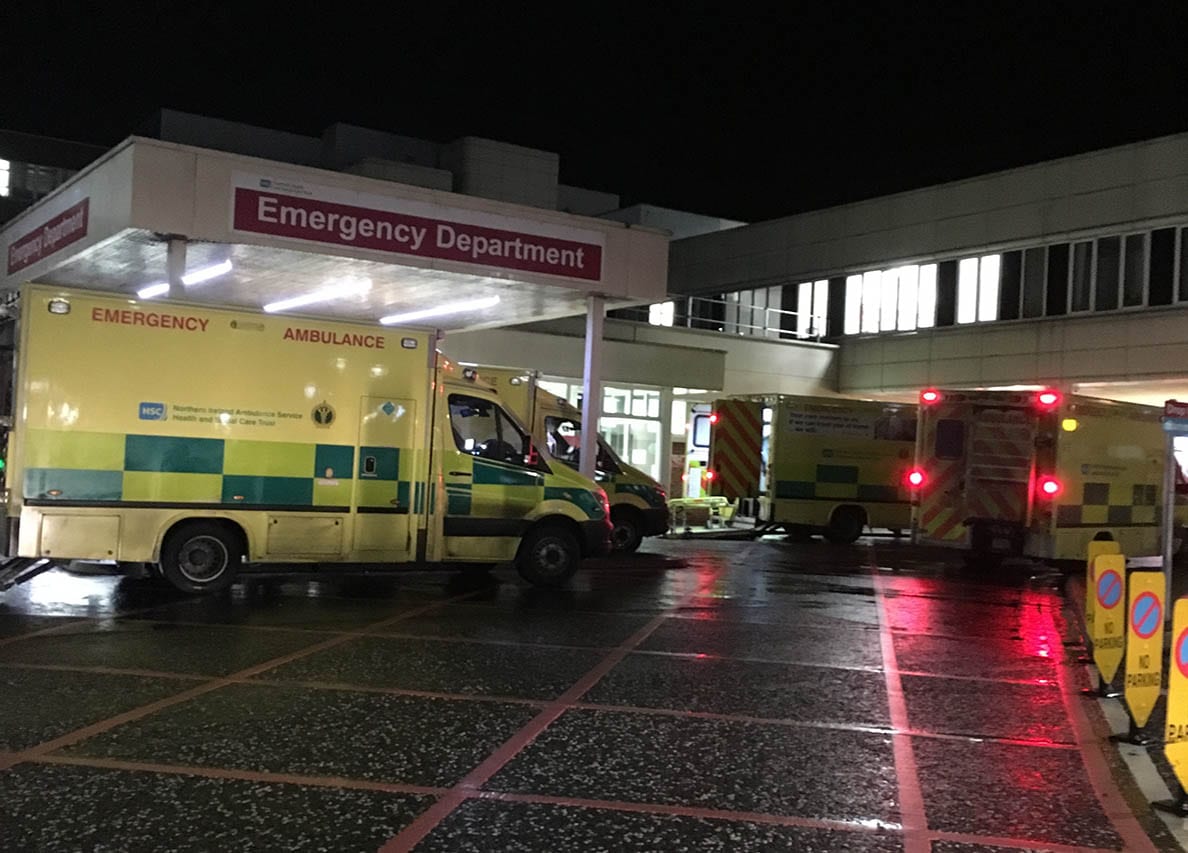 An Armagh man who head-butted a glass door and assaulted police during what he described himself as a "meltdown period" has been handed a suspended sentence.
A district judge told the 27-year-old: "Whatever you were taking that night, do not take it again, you were left with broken hands and cuts to your head from this incident."
Christopher McCullough, 27, of Umgola Manor, pleaded guilty to two counts of assault on police, obstructing police, possession of a Class B drug, disorderly behaviour and resisting police at the city's Magistrates' Court on Tuesday.
The defendant had been due to appear with a pre-sentence report before the court, with a view of community service disposal, but he did not attend with probation during the intervening period.
Defence barrister Seamus Lannon stated: "This is a man who works in Wexford and lives there through the week and probation had not been willing to meet him outside his working hours.
"Mr McCullough would, therefore, have to risk his job to attend with probation and so has waived his right to a pre-sentence report."
Court heard that on July 15, at around 5.50am, police were called to reports of a domestic incident at an address in Tassagh.
Officers arrived to find the defendant at the front door of the property but he refused to let police enter.
McCullough would then headbutt a glass door at the house and twice close the front door on the arm of a constable.
He would also push another officer to the floor and punch him several times.
During this, a pouch of herbal cannabis fell out of his pocket.
McCullough had to be taken to Craigavon Area Hospital to receive treatment to cuts on his head.
Whilst there, the defendant was unruly and loud, and refused to calm down when asked to.
Court heard that McCullough also spat in the face of another constable.
Mr Lannon stated: "This is a 27-year-old man who is in full employment; he is a very industrious young man and is highly regarded."
District Judge Rosie Watters was handed two letters from the defendant's employers.
She commented: "Would they want him if they saw him in his full glory? This is all sanitised, this was a pretty gross offence."
Mr Lannon stated: "This was during a period which Mr McCullough has described as a meltdown, he had fallen out with one of his employers at the time.
"This offence took place at his mother's address and she had called police on this occasion."
It was made known that McCullough's mother attended court and supported him.
Mr Lannon claimed that the defendant had nothing of this nature on his record and had now "cut ties with substance abuse for the better life for himself, his family and society".
District Judge Watters stated: "As you are working in Wexford, you would not be able to do any community-based work anyway.
"This is a very serious offence, your mother had to call police, you made life difficult for police and the staff at a hospital."
Speaking from the dock, McCullough said: "I broke my hands in the handcuffs, I have scars to this day, that's why I did not cooperate.
"I do want to apologise for my behaviour and I know it looks bad."
District Judge Watters told the defendant: "Whatever you were taking that night, do not take it again, you were left with broken hands and cuts to your head from this incident."
McCullough was sentenced to four months in prison suspended for two years.
Sign Up To Our Newsletter