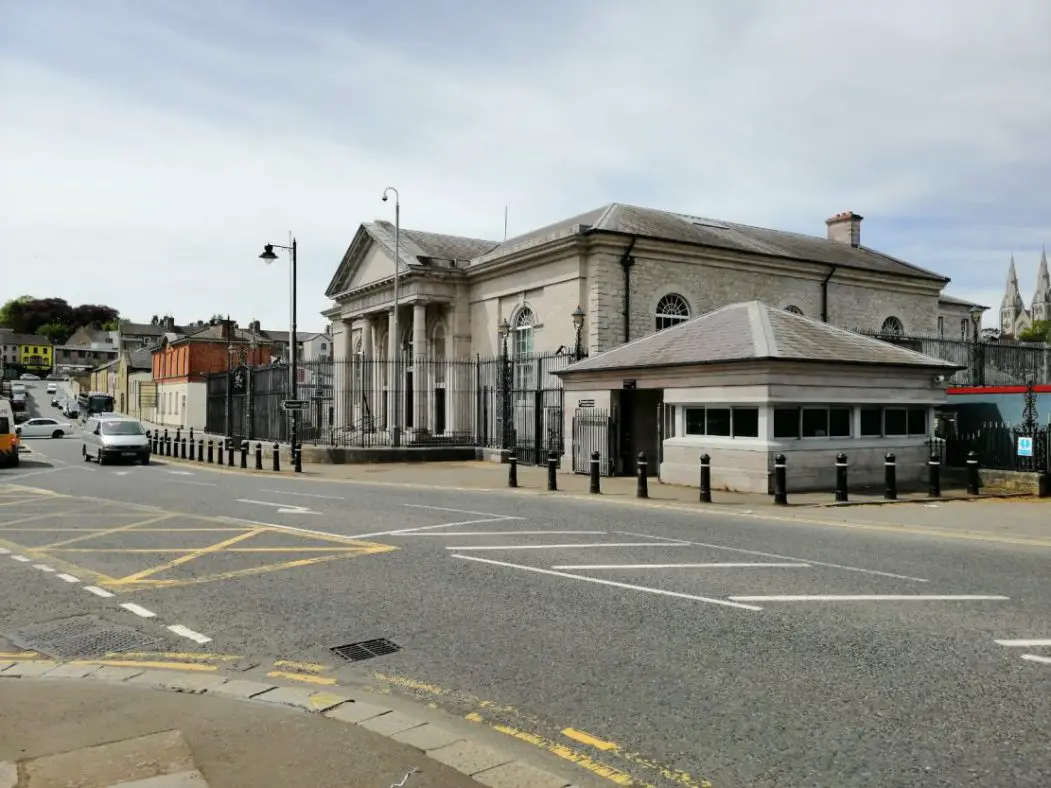 An Armagh man who has appeared in court accused for a number of assaults on members of the public, hospital staff and police has been denied bail.
The judge stated that he could not grant bail for the 28-year-old, who has a long history of drug and alcohol abuse, "until the appropriate support mechanisms" were in place and he was out of the "hostel environment".
Ronan Patrick Hamilton, of Linenhall Street, appeared charged with two counts possession of class B, common assault, interference with vehicles, assault occasioning actual bodily harm, two counts of assault on police and disorderly behaviour at the city's Magistrates' Court on Tuesday.
These offences referred to an alleged incident on July 12 and the defendant also appeared on foot of a bench warrant for offences of March 12.
Hamilton was connected to these offences by a constable.
Defence barrister Conor Coulter made no questions to the connection.
Prosecution stated that bail was being objected to for a number of reasons and outlined the facts in chronological order.
It was heard that on March 12, at around 8pm, police were approached by members of the public who stated a drunken man was walking in front of cars on The Mall West, Armagh.
As officers approached the defendant, who appeared intoxicated, he allegedly began shouting obscenities and swung at one of the constables.
Police searched Hamilton and located approximately six grams of cannabis on his person.
He was subsequently arrested, and whilst in the rear of the police vehicle, the defendant is accused of attempting to bite one of the officers.
Hamilton allegedly continued to try to bite and kick out at the police whilst en route to the station.
During interview, the defendant confirmed the substance was cannabis and said he intended to smoke it.
A bench warrant was issued after Hamilton failed to attend court when his case was up.
The more recent incident occurred on July 12, at around 4pm, the injured party was at the Spar filling station on the Lough Road, Lurgan.
He was approached by Hamilton who allegedly tapped the driver side window before grabbing the male by the neck and threatening to punch him.
Police arrived a short time later and suspected the defendant to be under the influence of drugs.
During a search officers located cannabis in Hamilton's trousers.
Due to the defendant's level of intoxication, and that he was crying saying he was going to kill himself, police detained him under the Mental Health Act.
Hamilton was conveyed to Craigavon Area Hospital, whilst he is accused of pushing his chair back pinning an officer to a wall.
As police tried to restrain him he allegedly continued to push the chair, kicking and punching out.
Extra assistance had to be called as Hamilton continued to act aggressively.
It was heard the defendant is also accused of biting a member of hospital staff breaking their skin.
Following this, defence barrister Conor Coulter stated Hamilton was placed in an induced coma for four days.
The defendant was charged for the offences on July 17, he was released on bail but failed to attend Lurgan Police Station on July 19.
He was subsequently arrested on July 22, after he was seen on The Mall West.
Whilst in custody, police detected a strong smell of cannabis. When questioned Hamilton produced approximately 48 grams of the substance for his underwear.
During interview, Hamilton said he could not remember the events of July 12 as he had been under the influence of drugs and alcohol for a number of days.
He also apologised for assaulting police and hospital staff.
Prosecution stated: "Bail is objected to, given his previous record it is believed he has a high likelihood of reoffending, he has 77 previous convictions 25 of which are relevant.
"He has a history of drug and alcohol abuse, police do not believe there are any bail conditions which could stop him reoffending or prevent him from taking drugs."
Mr Coulter said: "This is a man with addiction issues, he had consumed drugs and alcohol leaving him with no or very limited memory of the incident.
"He has obtained an appointment with a doctor tomorrow through his support worker, regarding his mental health difficulties".
Deputy District Judge Sean O'Hare stated: "This man needs out of the hostel environment, there is a risk of further offences an until the appropriate support mechanisms are in place for him I cannot grant bail."
The breach of bail case was adjourned to Armagh Magistrates' on July 30 for a full file and the events of July 12 were taken to Craigavon Magistrates' on July 26 for an update.
Sign Up To Our Newsletter