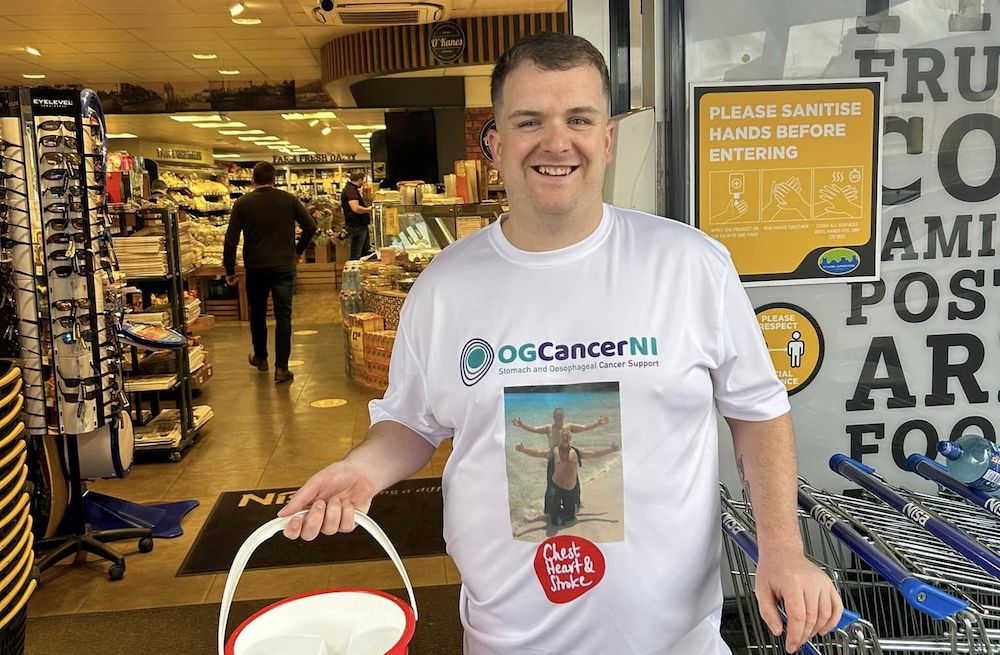 An Armagh man will aim to complete a gruelling 48-hour running challenge while raising money in memory of the two uncles he saw as father figures in his life.
Joe Killen, who took up running in January of last year, is embarking on his toughest challenge to date when he will run four miles, every four hours, over a total period of 48 hours.
The challenge, in aid of Chest, Heart and Stroke and OGCancerNI – a new charity, formed specifically to benefit patients and families affected by oesophago-gastric cancer in Northern Ireland – will begin on the Mall at 12 noon on Friday, September 4.
Speaking to Armagh I, Joe said he wanted to do something in memory of his uncles who held such a special place in his heart.
"When I started running, I wanted to do something in memory of my uncle Mickey who passed away in 2019, but when Paul died on New Year's Eve, I was determined to do something in memory of both those men who were like father figures to me growing up.
"They were my role models and I miss them both very much and I wanted to honour and remember them and do something in their memory to make them proud."
Joe, who is now 32, has been running in earnest since last January and started with the aim of losing weight; that he did, but the bug caught him and he's been doing it ever since.
He said: "I started doing 5Ks, then upping that to 10Ks, before doing a few half marathons; then I completed the Dublin Marathon last year.
"Of course a marathon is challenging but I have already done that so I wanted to do a completely different challenge for the fundraiser. One of the girls I run with, she did this 4x4x48 challenge last year; I actually did a couple of legs with her and she spoke about how tough it was. I decided that I wanted to do it to really challenge myself and raise as much money as possible for my two uncles.
"I never did anything more than 5k until January last year; at the start I was trying to lose weight. I got really into running so I kept doing it. I joined a group last year and ever since I have loved it; just running with people, enjoying the craic."
So far, Joe has raised a couple of thousand pounds for the two charities. He says he has been overwhelmed by the response, not only from friends and family but the wider public too.
By his own humorous admission, "I'm a well-known man!"
Joe says he is extremely grateful for all the support and money donated so far.
If you would like to donate to Joe's GoFundMe page, you can do so here.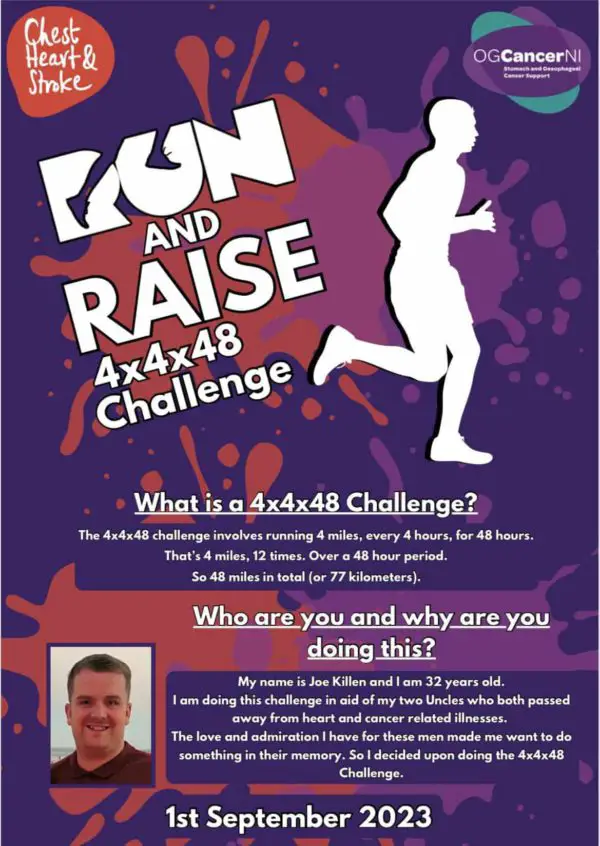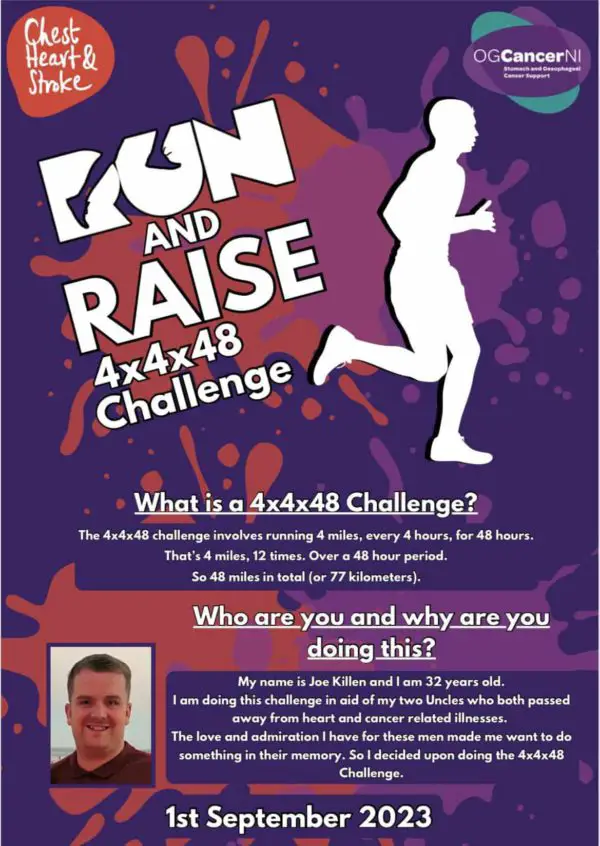 Sign Up To Our Newsletter