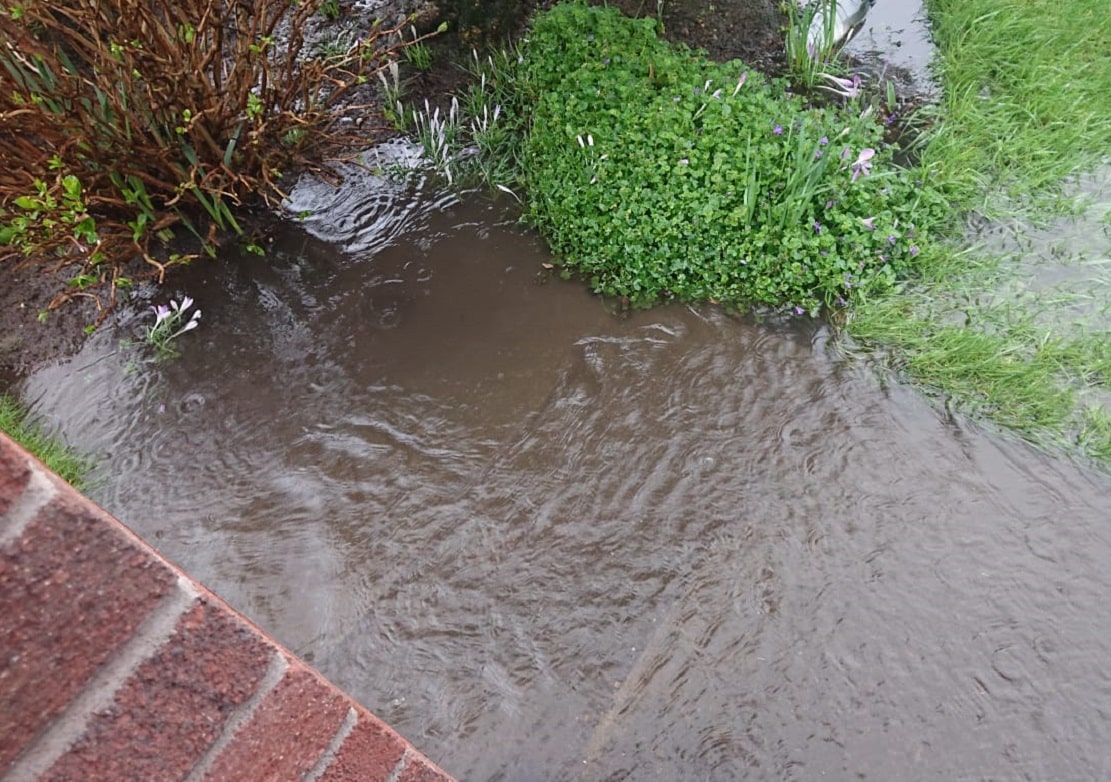 An Armagh man has spoken of his frustration after repeated attempts to get a flooding issue at his home sorted out.
Sid Martin, who lives at Greenpark Court, said that whenever there is heavy rain the entrance to his front door floods, with up to an an inch and a half of water at times.
However, despite numerous phone calls to NI Water since the problem began shortly after Easter, and promises of action to repair it, nothing has been resolved.
Sid's partner has been suffering from ill-health recently and he said the ongoing problems were "hassle and stress we do not need".
He said: "When the rain is bad it leaves the front door totally unusable. The only way I can get to it is to come down through my garden, and part of that is flooded as well.
"And the backdoor, well, it's not every pleasant to use either.
"I keep my drains clear and my house in good order and I don't want this to cause any more damage to the property than it might already have done.
"There have been different contractors out to look at the problems and they put in job requests with NI Water."
He added: "Someone eventually came and repaired a collapsed drain in July, There were no more issues and I though everything was sorted, but the first day there was heavy rain, the property flooded again.
"A contractor came out again and found another collapsed drain. I have been waiting now for over six weeks and it's still not repaired.
"What's going to happen in the middle of the winter? They have said they will be out next week to sort it out but I'm not holding my breath.
"The thing that really annoys me too is the number of sub-contractors that are sent out to do the same job. It's a government organisation that the hardworking taxpayer is paying for.
"They are throwing money around them unnecessarily and that money could be going to do more repair work or sort out problems."
A spokesperson for NI Water said:  "NI Water can confirm that an investigation has been undertaken and suspected third party damage to the drain has been identified.
"A repair to resolve this issue has been scheduled with our sub-contractor for later this week. We would like to thank this customer for their patience during this ongoing work."
Sign Up To Our Newsletter