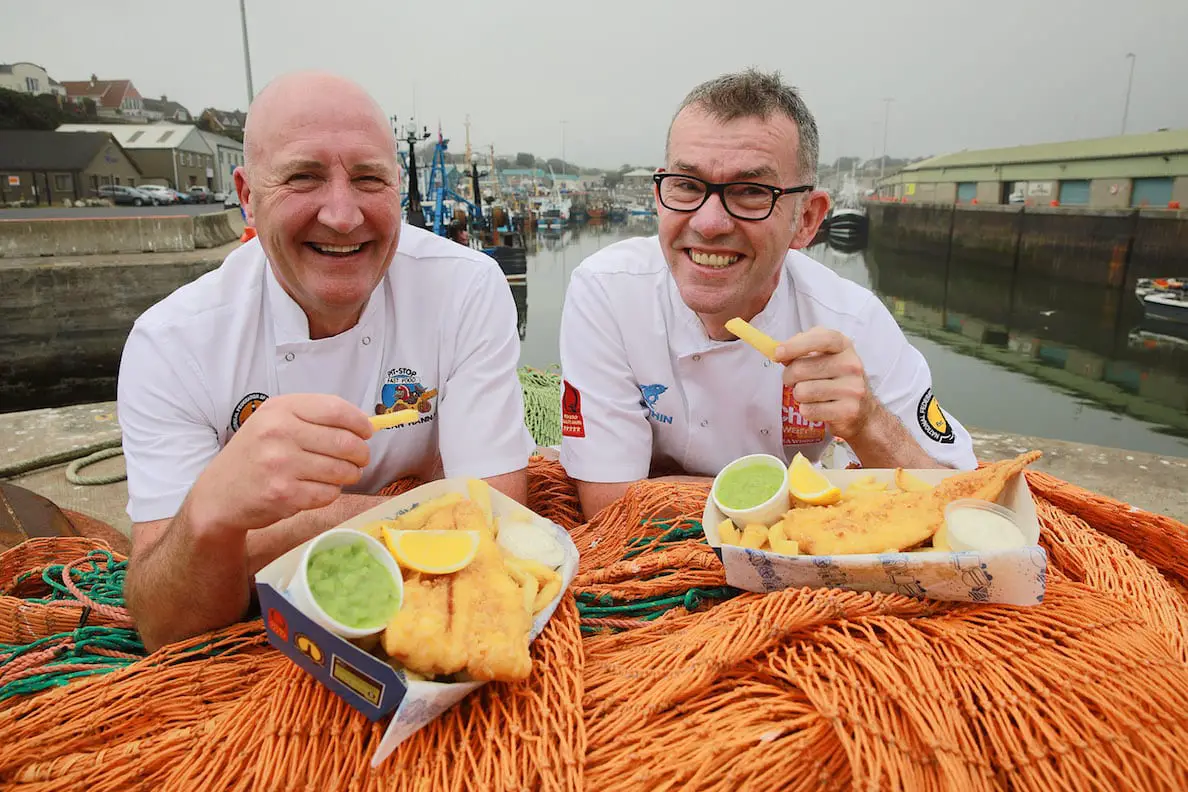 An Armagh and his friend are attempting to open up the world's highest pop-up chippy.
Chippy heroes, Malachy Mallon from Armagh and Alan Hanna from Kilkeel today (Friday) boarded the plane to Tanzania to attempt a world first – by opening the world's highest pop-up chippy on Mount Kilimanjaro.
Their epic mission is now officially underway, and their high-frying climb takes place between September 1-8, in a bid to raise at least £10,000 for the Fishermen's Mission charity.
Their first stop ahead of the climb will be Fortune Kids Orphanage and Education Centre in Tanzania, where they will also cook and make a donation.
The NI duo have the backing of many of the chippy industry's big names and it's all  hands on deck with McWhinney's Sausages as title sponsor and Kerry Foods, Unique Seafood Ltd and Florigo Frying Solutions also backing the record-breaking attempt, as category sponsors.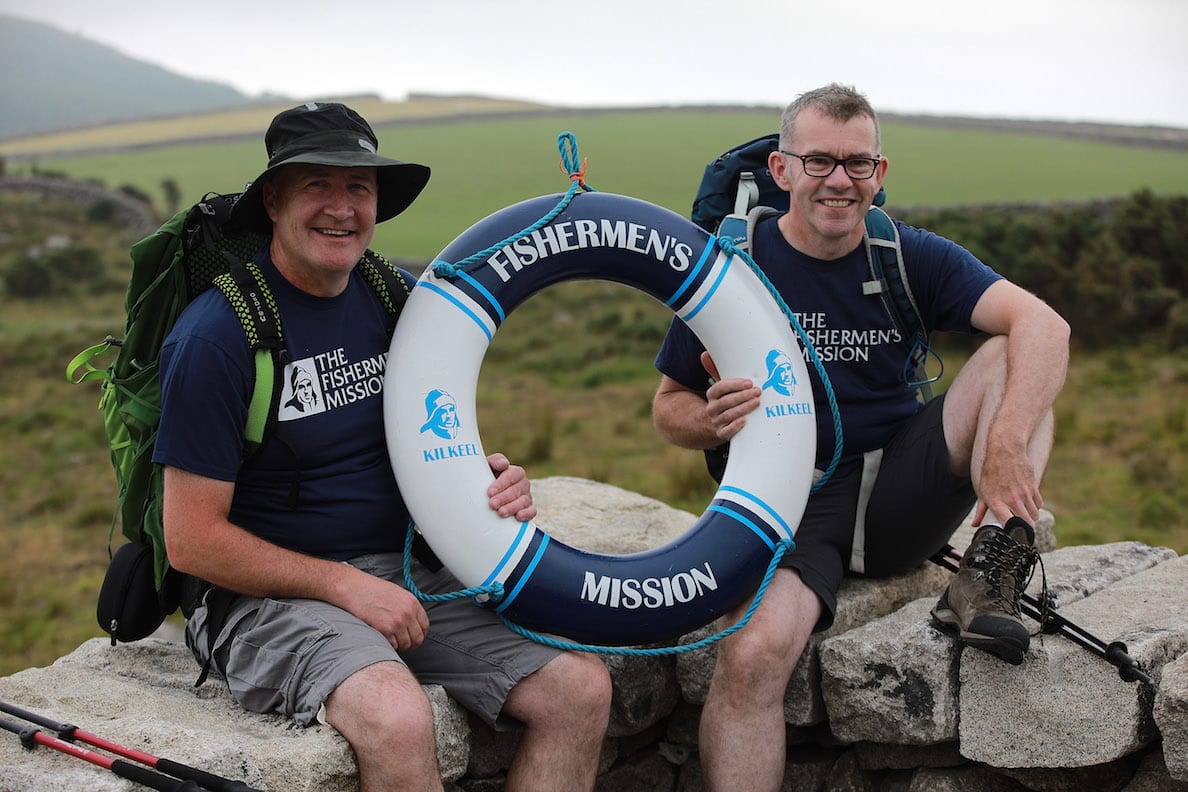 Spirits were high as the sponsors gathered recently at Kilkeel Harbour, County Down, home to the Fishermen's Mission to wish Malachy and Alan good luck on their trip, which is entirely self-funded.
Armagh's Malachy Mallon, who owns the newly opened Dolphin II in Armagh City, and NI's Best Chippy 2018, the Dolphin, Dungannon, commented: "We've had such good craic with our sponsors and Lesley and Ingrid from the Fishermen's Mission in Kilkeel and we are proud to have so many fantastic people backing our challenge.
"How lucky we are to be part of an industry that can gladly unite and work together for this important charity. Respect and admiration to each and every one of our sponsors."
Speaking at the Kilkeel event, Alan Hanna from Pit Stop Fast Food, Kilkeel explained: "Malachy and I both wanted to pay our own way on the trek so we can raise as much money as possible for the Fishermen's Mission who work tirelessly 24/7 to support our brave fishermen and their families.
"Having our amazing sponsors on board is a fantastic way to help us significantly boost the fund-raising tally, as well as offering important practical help with supplies and equipment.
"We also want to give back locally in Tanzania, and before our mountain ascent we'll visit the Fortune Kids and Education Foundation Orphanage Center in Nshupu Village.
"We are looking forward to cooking UK chippy favourites for the children who are all under five years old and make a donation to help the centre continue its excellent education and support programme."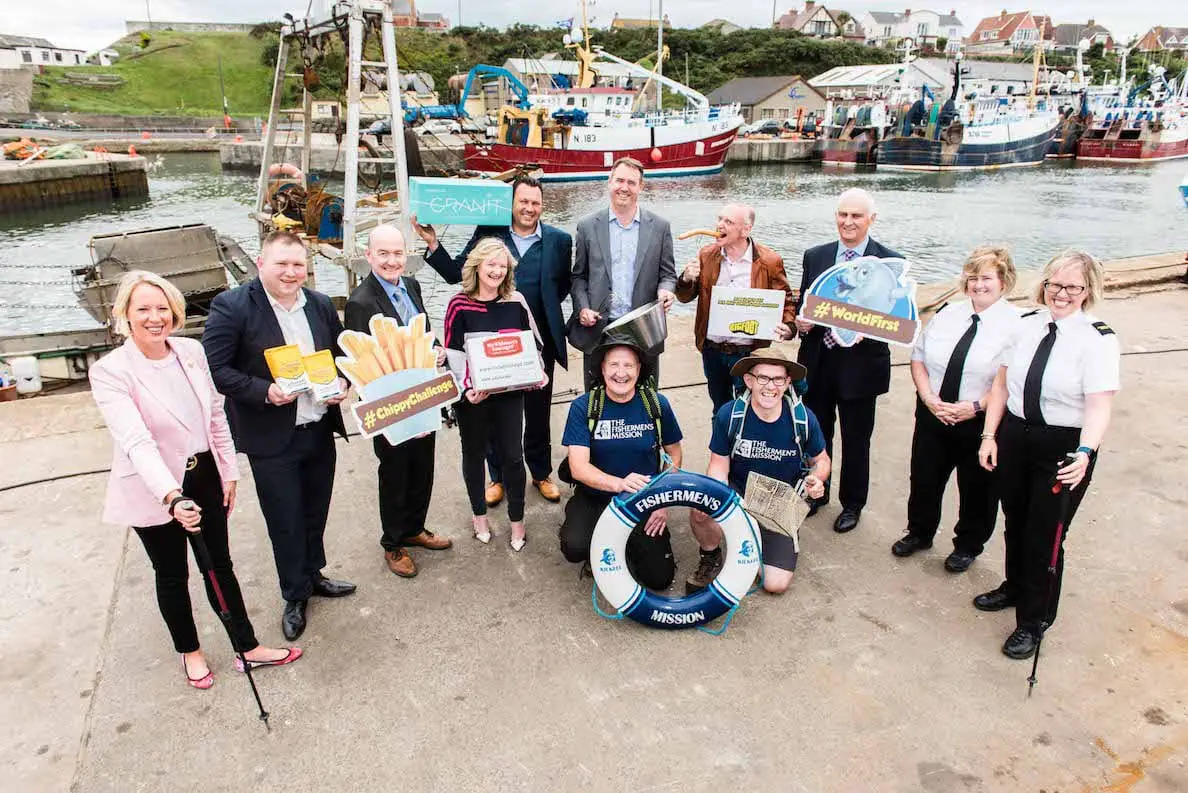 The Northern Ireland chippy duo have been training together in the Mourne Mountains, Co Down since last Autumn, come rain hail or shine, but they still have quite a few challenges to overcome.
However, Malachy, who has held the Northern Ireland Regional Winner's title in the National Fish & Chip Awards (NF&CA) for the past three years, is optimistic about the frying conditions at 4650 metres above sea level.
He said: "Alan and myself have over 50 years chippy experience between us, as well as eight National Awards so we hope we can adapt to a more challenging frying environment.
"It has taken quite a bit of juggling to get logistics right. We have to get our product and equipment, as well as ourselves, up to 15,255 feet!
"Thankfully the company we are travelling with, Ian Taylor Trekking has been amazingly supportive of our random requests! We have a solid plan in place and with the help of our amazing sponsors, Kilimanjaro guides and the Barafu Camp kitchen crew we're determined to create the world's highest chippy."
Pre-climb nerves may be starting to kick in but the intrepid climbers are firmly focused on the end result, helping the fishermen without whom there would be no fish and chip industry.
Alan Hanna, who is also a Director at the National Fish Friers Federation, explained: "We're confident we are fit enough, it's the altitude is our biggest worry.
"The key is to take your time, so we'll climb over eight days. Altitude sickness is not just about the height you are at, it also depends how fast you got there.
"We hope that slow and steady wins the race. And what a feeling it will be to cook tasty portions of award-winning fish and chips and McWhinney's sausages for hungry climbers atop of Kilimanjaro! But the best feeling of all will be presenting a cheque to the Fishermen's mission, let's make it a big one – get donating!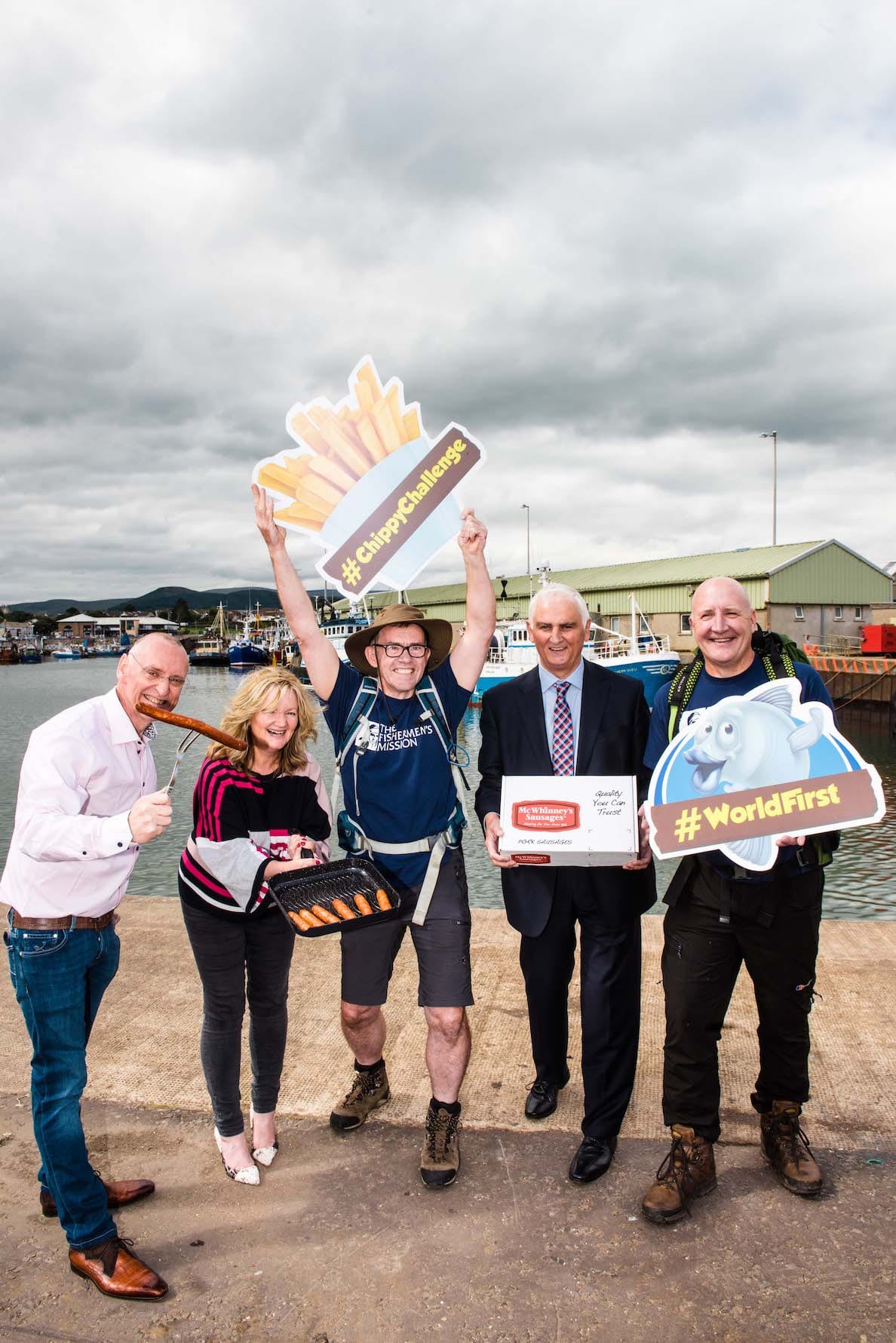 Donate and follow the story: www.Justgiving.com/Fundraising/ChippyChallenge
MOBILE DONATION: Text FRYY50 £5 to 70070 
www.Facebook.com/ChippyChallenge
www.Twitter.com/ChippChallenge
www.Instagram.com/ChippyChallenge
Hashtags: #ChippyChallenge #WorldFirst  #FryingHigh
Sign Up To Our Newsletter