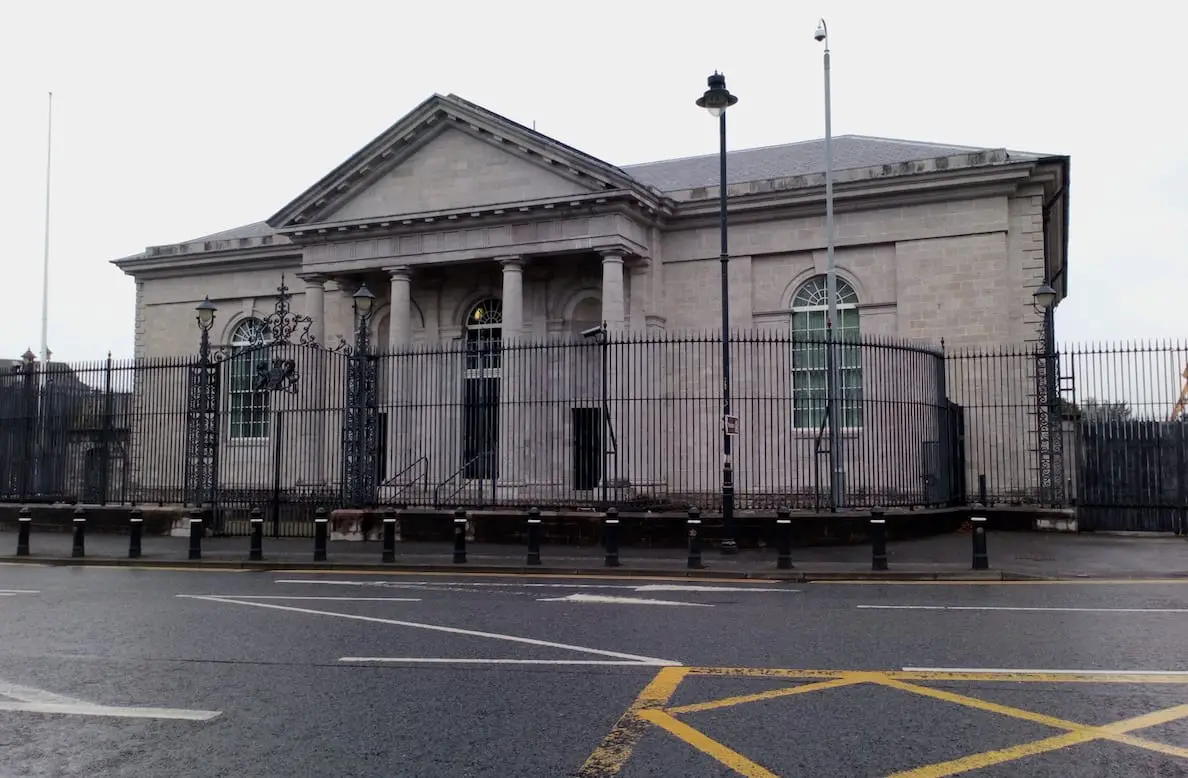 An Armagh man who is accused of threatening an elderly man in his home with garden shears during a burglary has been refused bail.
Court heard the 40-year-old allegedly told the injured party that he would cut off his nose and pull out his teeth.
John Paul McArdle, 40, of Killuney Drive, faces two counts of assault occasioning actual bodily harm, two counts of threats to kill, burglary and aggravated burglary with intent to steal.
The defendant appeared at Armagh Magistrates' Court on Tuesday, via video link from Maghaberry, for a bail application.
Court heard that on March 24, police received a call from a 68-year-old male who stated that his home had been broken into.
The alleged injured party claimed the intruder had stolen a mobile phone, kitchen knives and medication.
During the incident, he alleged he had been held on a sofa and threatened with garden shears.
He claimed McArdle threatened to cut his nose off and pull out his teeth.
He also alleged that the defendant had said he would shoot him if he contacted police.
The defendant was also alleged to have threatened to wrap sellotape around the pensioner's neck.
The alleged injured party gave the name of a male he believed to be the intruder to police.
When officers arrived at the address they spoke to the defendant who accepted that the name given was an alias he used.
Court was told that during a search of McArdle's home police found the mobile in his freezer.
The defendant gave a no comment interview and was released on police bail.
On April 1, police were once more called to the home of the 68-year-old who alleged McArdle had returned.
He alleged that the defendant had punched and head-butted him before stealing two kitchen knives.
The alleged injured party claimed McArdle had once more threatened to shoot him if he were to contact police.
He further alleged that the defendant returned 20 minutes later pushing him to the ground and kicking him.
Defence counsel stated: "Given his record, it is very disappointing that Mr McArdle finds himself in custody for a very serious offence.
"He has one relevant previous from 2002 only and his last offence was for having no TV licence in 2016."
She explained: "In the month leading up to this arrest drink had been his primary issue, he had begun a relationship with a female and she too was drinking heavily.
"There appears to have been a problem between this female and the complainant in this case."
Court heard that one of the main issues with bail was the fact that the defendant and the alleged injured party lived in such proximity.
Defence counsel stated: "Mr McArdle would prefer an address far away from Armagh, where he has fallen into bad company.
"At the time of the incident, he was making strides towards contact with his young daughter."
District Judge Peter Magill said: "This is frankly a hopeless bail application. This was a serious offence in which he threatened a 68-year-old man in his own home.
"He then returned to this man again whilst he was released on police bail."
He added: "If he is convicted he is looking at a very serious prison sentence."
Bail was refused and the case will return to court on May 28 for an update on the file.
Sign Up To Our Newsletter