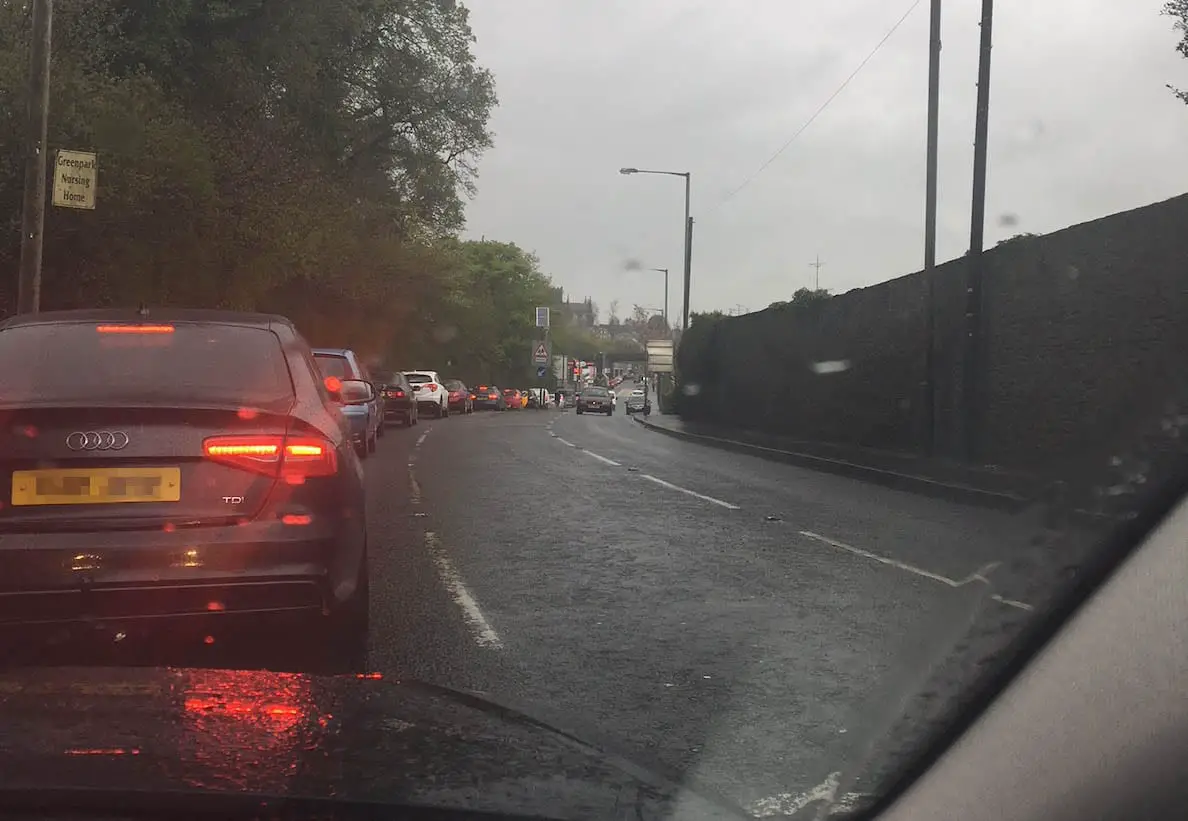 Officials have been told to stop using the issue of leisure village plans at Mullinure as "an excuse" for delaying progress on much-needed north and west link roads around Armagh.
The city has been likened to "one large car park" with all routes in and out highly congested.
Divisional Roads Manager Simon Richardson met with Armagh City, Banbridge and Craigavon Borough Council on Monday night.
As Armagh I reported ahead of the meeting, the finalised route of the east link road should be made known in the next number of weeks with a 'public event' expected.
This news has been welcomed.
But SDLP Councillor Thomas O'Hanlon – who raised the link roads issue at the monthly meeting – said the lack of movement on the north and west links – connecting Monaghan Road to Portadown Road across the Moy Road – was a "sad state of affairs".
The Department for Infrastructure has said that it could not move further on this scheme until the completion of the council's proposal for a Mullinure Masterplan, which included the creation of a new £30 million leisure village.
Councillor O'Hanlon said that had now been finalised for some time now and insisted that it "simply isn't good enough" that this was still being used to explain away a lack of progress and the "stalling" of the north and west links development.
While both major roads will be subject to finance – collectively costing in excess of £100 million – Councillor O'Hanlon said they are needed now more than ever.
He said: "Try getting into Armagh on a daily basis, particularly at peak times – the city is in gridlock. It's just like one large car park.
"Be it the Keady, Monaghan, Killylea, Newry, Portadown, Moy or Loughgall Roads, they are all the same. The backlog from the junction at the bottom of the Newry Road, past the traffic lights at the council offices ends up on the Killylea, Keady and Monaghan Roads.  Traffic in Armagh city is just a nightmare.
"Progress has been made on the east link road and the finalised route will be published in the coming weeks, and whilst that is welcome little or no progress has been made on the north and west link road.
"This is a dreadful state of affairs. We need to see swift and substantive progress. Motorists are frustrated sitting in traffic, business owners despair they cannot get deliveries."
Councillor O'Hanlon said the departmental official had "acknowledged the lack" of movement on tackling these issues but welcomed his "pledge to make progress on these issues in the time ahead".
Sign Up To Our Newsletter