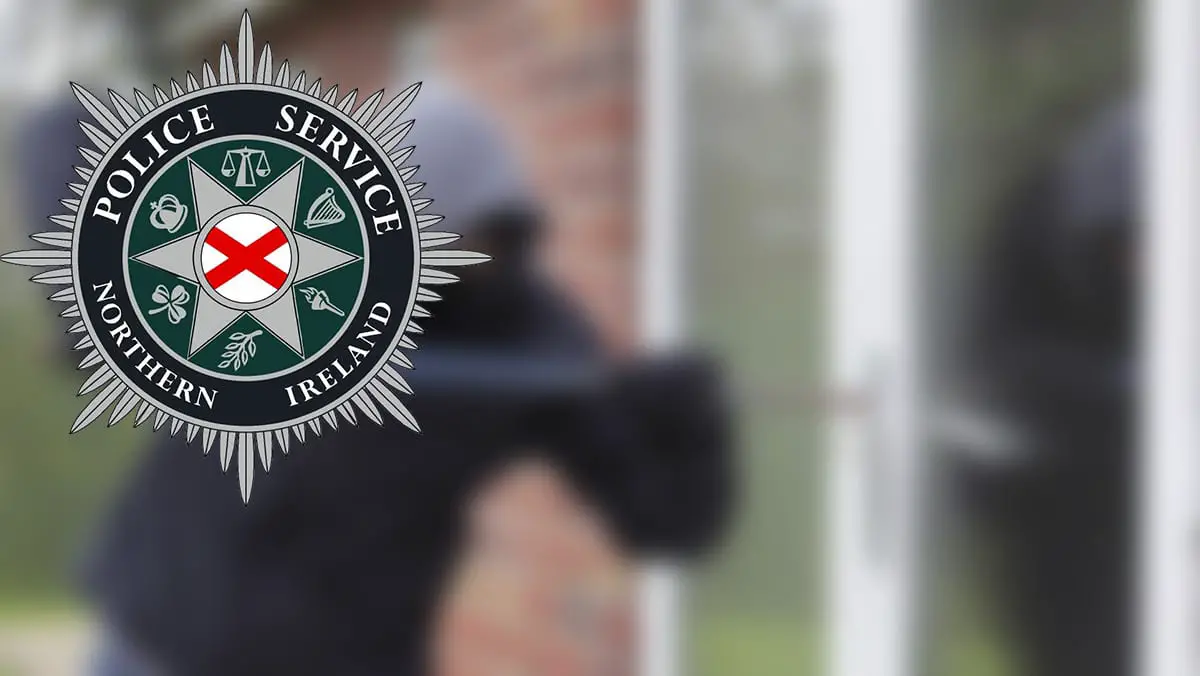 "Lock up your property this winter" – that was the message that Inspector Kieran Quinn from the PSNI put to the public as we approach the winter months.
Inspector Quinn, was speaking at a recent community engagement meeting of the Armagh/Cusher Policing and Community Safety Partnership (PCSP) group, said that overall, burglaries and robberies in the area were on a downward trend in the last 365 days.
A prolific burglar in Armagh city area has been recently charged with a litany of offences.
While the change was positive, the PSNI say they are expecting burglary, theft and cold-calling figures to be on the up as we come into the winter months with longer, darker evenings.
This is likely to be exacerbated by the ongoing cost-of-living crisis, as many people struggle to make ends meet and resort to thefts.
Inspector Quinn added a warning to "lock up your property", outlining the expected rise in opportunistic thieves.
"Armagh and Cusher is a safe place to live" but premises will struggle this winter due to the cost-of-living crisis. Police were there to keep them safe at night.
Meanwhile, Neighbourhood Police from Newtownhamilton have launched a creative new anti-burglary initiative to help residents make their homes more secure and protect their property.
The 'Burglar? Don't Bother' campaign will see officers visit homes across Bessbrook, Camlough, Whitecross, Altnamackin and Newtownhamilton, encouraging residents to lock up, store valuables securely and carry out traceable property marking.
Officers will also supply residents with electric plug timers, locks and door stopping devices, all with the aim of increasing home security.
Police will also work with local pawn broking businesses to raise awareness of attempts to sell on stolen property, encouraging them to look for property that is marked and to report any suspicious activity.
Constable Ian McTurk explained: "We do not want any of our residents to fall victim to burglars and as such we are undertaking this innovative operation to help people protect their homes and property, sending a clear message to criminals that there is no opportunity for burglary here. Burglary is a very personal, intrusive crime and victims feel invaded, shocked and vulnerable.
"Neighbourhood Police will be visiting homes over the next few weeks to share security advice with our residents, encourage them to property mark valuables and ask them to display our 'Burglar? Don't Bother' stickers. The stickers will be displayed to show homes are security aware and have taken progressive steps to protect their property.
"We are also working closely with local pawn broking businesses and vendors to reduce the chance of stolen property coming through their business undetected.
"Our message is clear to any opportunistic criminals – Burglar? Don't bother!"
To arrange a visit to your home, please contact Constable Ian McTurk directly either by phone or email; ian.mcturk@psni.police.uk / 07825392571 or Kaelum.lappin@psni.police.uk/ 07971933568
To find out more about protecting your home and property visit www.psni.police.uk/BurglarDontBother
Sign Up To Our Newsletter