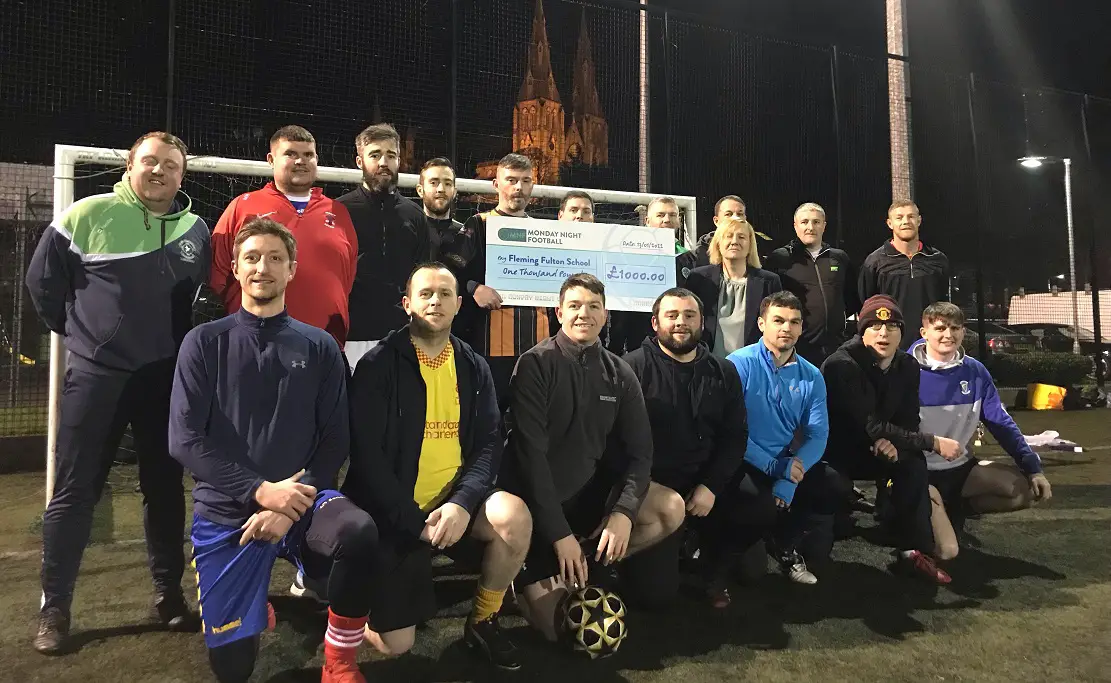 A group of  footballing friends have raised £1,000 for Fleming Fulton school in Belfast by saving leftover money from their weekly sessions.
The fundraising was the idea of Armagh man Gareth Wilson, whose son Shea (16) has cerebral palsy and has attended the school, which caters for children with a physical disability, since nursery.
Said Gareth: "Each of us pay £3 to play on a Monday night and we had been saving the left-over money for a free week, but then I thought 'why not do something with it'.
"Fleming Fulton is a brilliant school. The staff would do anything for the kids and they are great with Shea. This is a way of repaying them."
The friends, who play nine-a-side at the Cathedral Road pitches, gathered the money up in less than a year and are hoping to do the same thing again this year.
"We do an individual league, so next January the winner will choose the charity of their choice," he said. "We would like to keep it going every year.
On Monday night, Fleming Fulton principal Karen Hancock visited Armagh where she was presented with the cheque by Gareth.
Sign Up To Our Newsletter