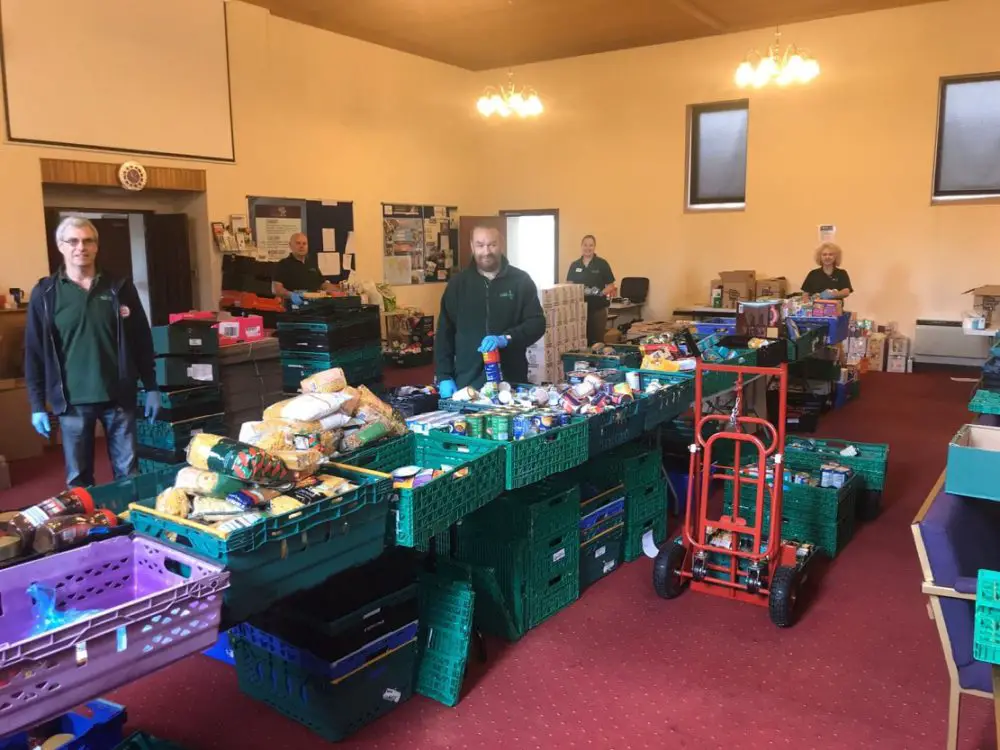 Calls for assistance from the Armagh Foodbank have more than doubled during the Covid-19 crisis.
The coronavirus crisis has led to many falling on hard times, either finding themselves with no work or living on a shoestring budget.
Armagh Foodbank manager, Richard Thompson says the crisis has really heightened the sense of desperation for some families, which is why he is calling for more kind donations.
Speaking to Armagh I, he said: "We have been very, very busy, there is a lot of need out there.
"We have also received referrals by the council so we have been delivering some of their boxes also which increases the workload, I think we have it in a manageable state at the moment – just about."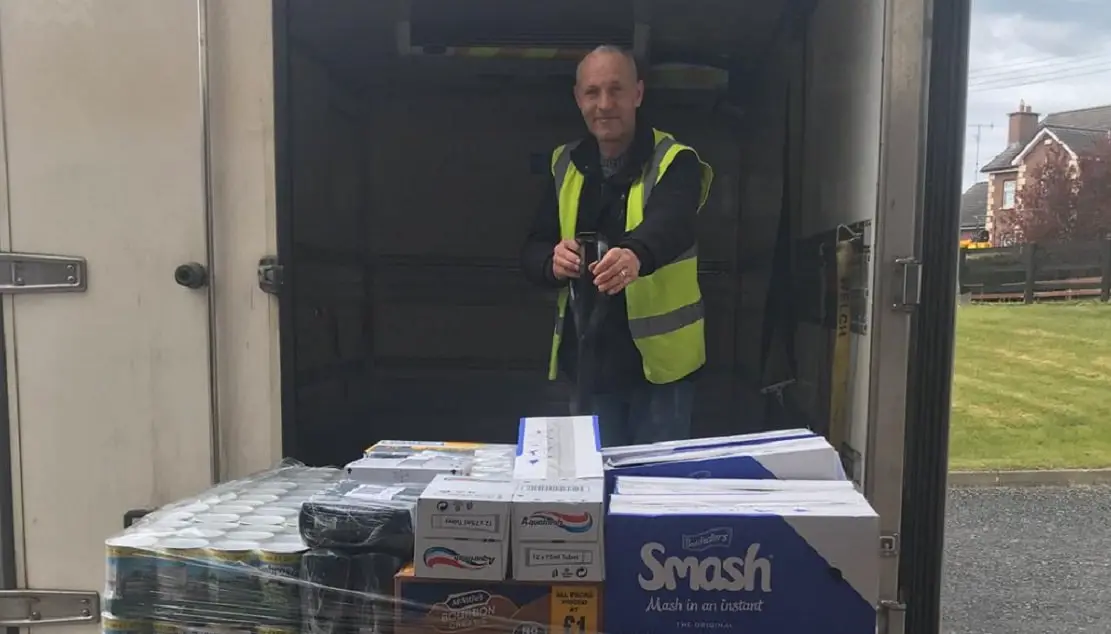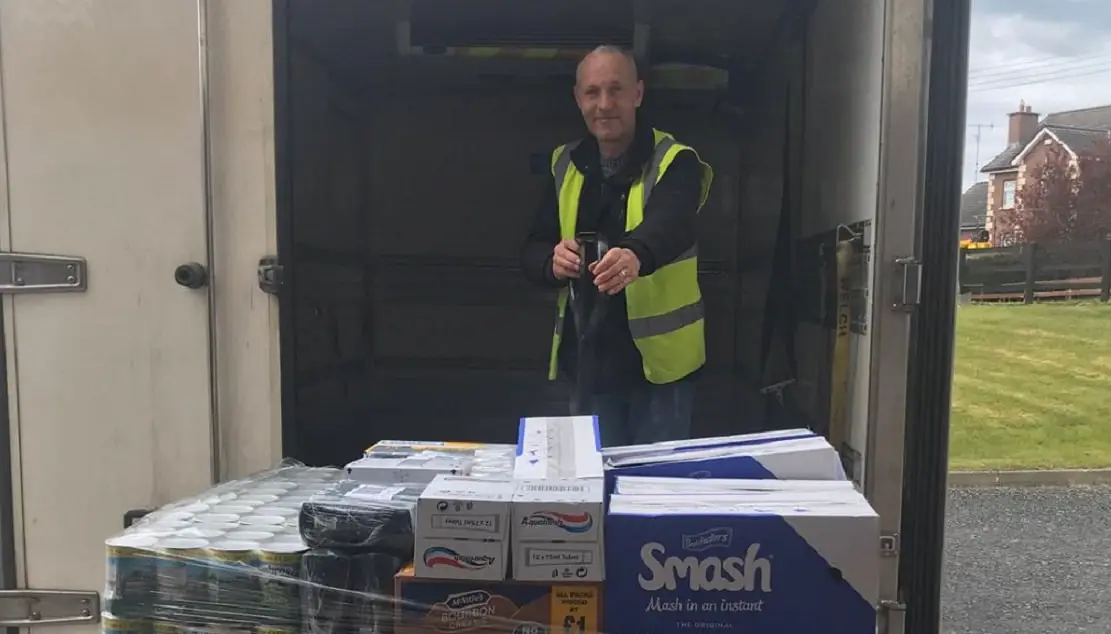 Richard said that the operation was moving smoothly, with volunteers working with social distancing in place, but the "big issue" was with food donations.
"We are buying in food to try to keep the stock, but even getting that is difficult; I had put in an order there from one of the wholesales and I think I only got about three quarters of it.
"I would say our normal foodbank stock, which goes out through agencies such as the Family Nursing Partnership and BCM, has gone up by 100% – it will have doubled if not more.
"Then we have the Council referrals; they make the call whether someone requires the help, and we are delivering around 300 boxes of it a week."
Richard said that the staff at Armagh Rural Transport has also been fantastic in delivering to all those in the local Armagh area, whilst others were delivered from centres in Markethill and Keady.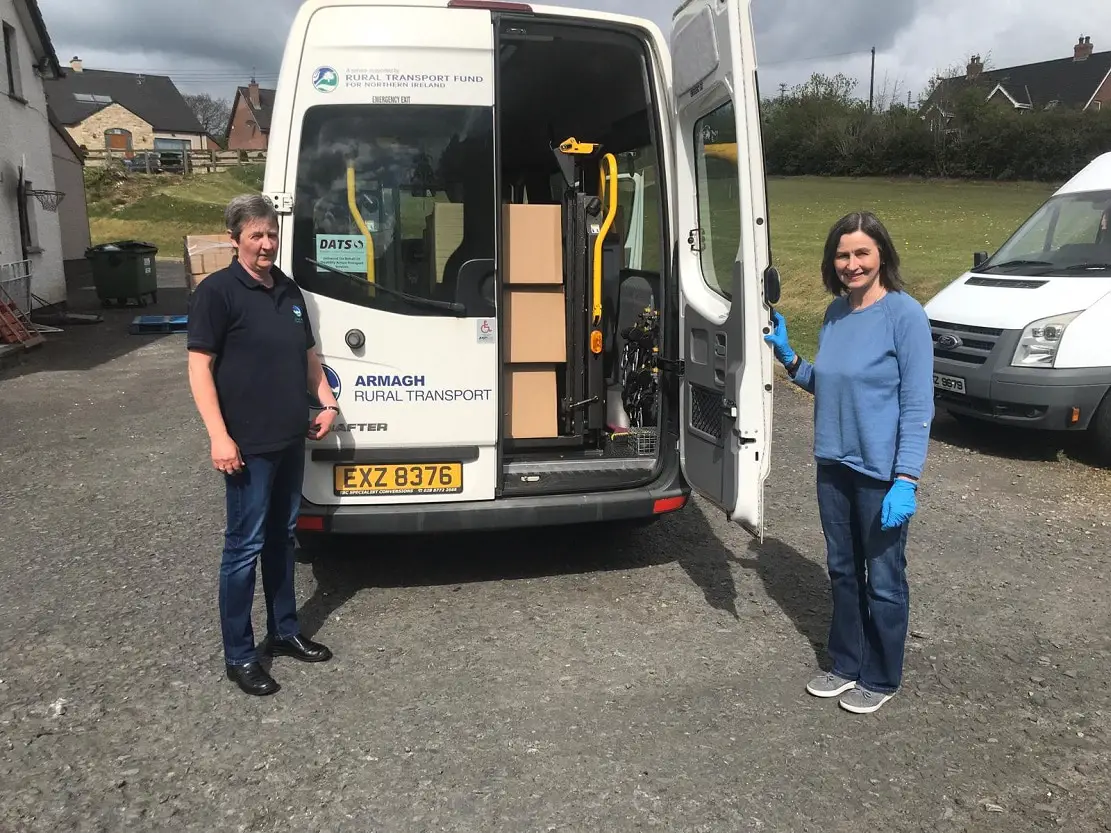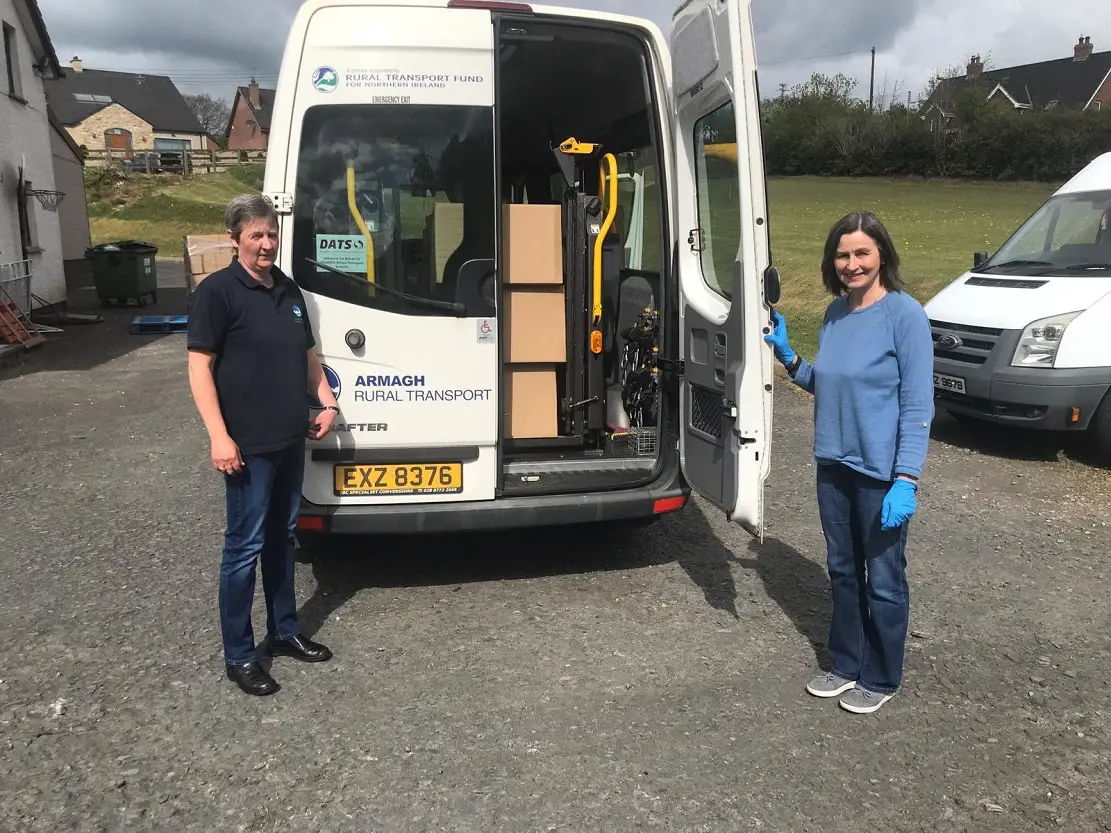 He said: "There are a lot of people needing this help, self employed for example, who may not get funds until June, or those looking to get Universal Credit, they may be eligible but the process is taking a long time."
Armagh Foodbank offer two sorts of parcels, one for a single person, to the value of around £21, and a second for families, with food to the value of £50.
If you wish to make a donation, there are permanent collection points in Armagh at Sainsburys and Emersons, or you can also drop food ofd at the door of the Elim church between 10am and 12.30pm on Tuesdays and Saturdays.
Items which can be donated include; milk (UHT or powdered), tinned meat/pies, tinned fish, fruit juice (long life carton), instant mash potato, pasta sauces, tinned sponge pudding, tinned tomatoes, tinned vegetables, soup, tinned rice pudding, tea bags/instant coffee, cereals, boiled rice, tinned fruit, jam, biscuits or snack bars and toiletries.
Sign Up To Our Newsletter