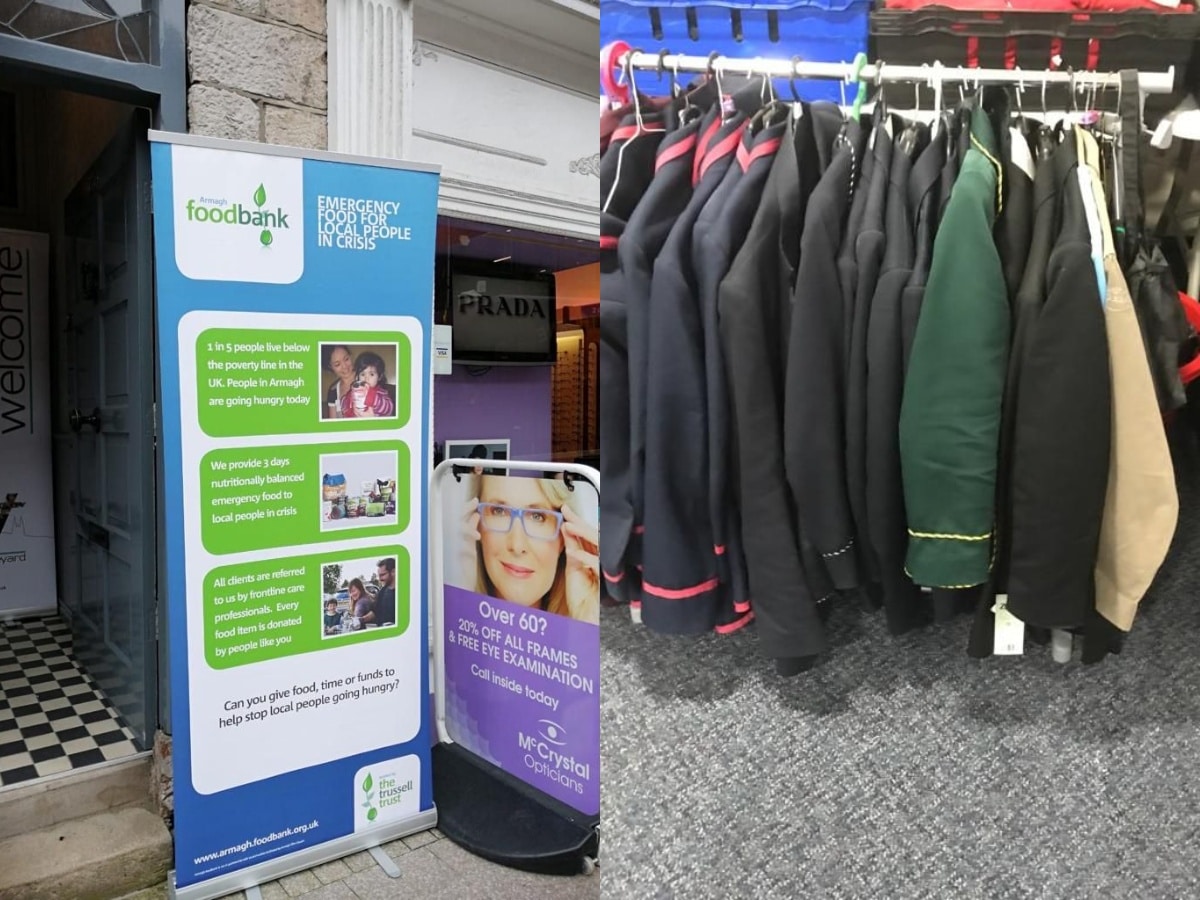 With the new school term having been confirmed to start at the end of this month, parents are facing the task of kitting their children out with school uniforms.
This is a heavy weight for most at the best of times, but with the current pandemic and job uncertainty due to this there is an added pressure.
With this in mind, Armagh Foodbank – along with Armagh City Vineyard – are opening a pop-up shop next week to provide pre-loved school uniforms free of charge.
Speaking to Armagh I,  Tracey Walker of the Foodbank said: "It is on just before the kids are heading back to school.
"Hopefully it will give people the chance to see what we have before they have to go for that extra expense that they could do without.
"We have been working with Armagh City Vineyard to try to have this twice a year, usually to coincide with the tipping points of the Summer holidays and Christmas, which are expensive times."
Tracey stressed that the pop-up shop is available to anyone and that the Foodbank are still accepting donations of high quality items.
"We approach a lot of the primary and secondary schools in the local area. We do not have much from the outskirts but whatever we do have will be on display in the shop."
But there is a high quantity of generic items from polo shirts and trousers, to pumps and lunch boxes and everything in between.
Tracey said: "When you start, particularly when a child is starting a school, it is such a big outlay, especially when it comes to blazers; from experience they are the first thing to go.
"It is one of the things, as a parent, you often look at it and think 'can I get another year out of that?', because they are such an expensive item."
She added: "We are not out of Covid yet, there is a lot of uncertainty and job security is something a lot of people are fearful of. It is a hard time but it is just nice that the community is pulling together."
The pop-up shop will be operating at 38 Scotch Street , from August 11 to 15, and August 20, 22, 27 and 29, between 12pm and 3pm.
Donations can be made at the Armagh Foodbank on Tuesday and Saturday mornings, or at the Armagh City Vineyard on Tuesday and Thursday mornings. Alternatively they can also be dropped off at the pop-up shop on the days it is open.
Sign Up To Our Newsletter